Can we expect to see this tech rolled across more airports and venues?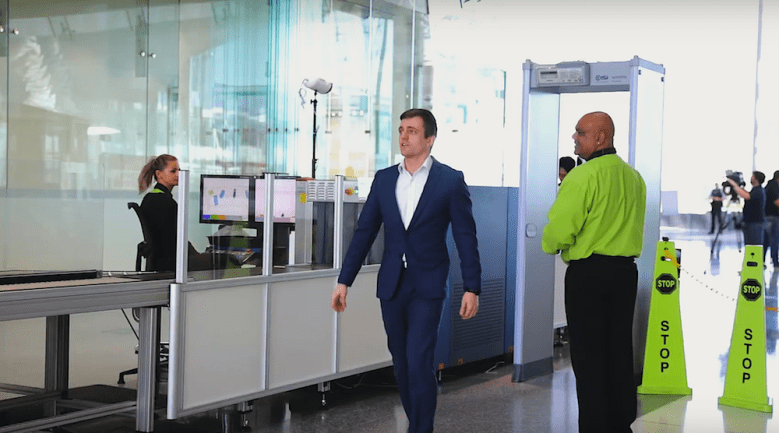 Man walking through security at Canberra Airport
Canberra Airport has introduced body temperature scanning as an additional safety measure against COVID-19.
As passengers pass through airport security, a camera will take their image and record their body temperature in real time.
If a person's temperature exceeds 37.8 degrees celsius they will be attended by a registered nurse immediately, who will provide a face mask, offer to take their temperature again and ask the passenger to complete a questionnaire.
If the passenger continues to display signs of high temperature or fever, the airline they intend to travel with will be informed and decision will be made on whether they are safe to travel.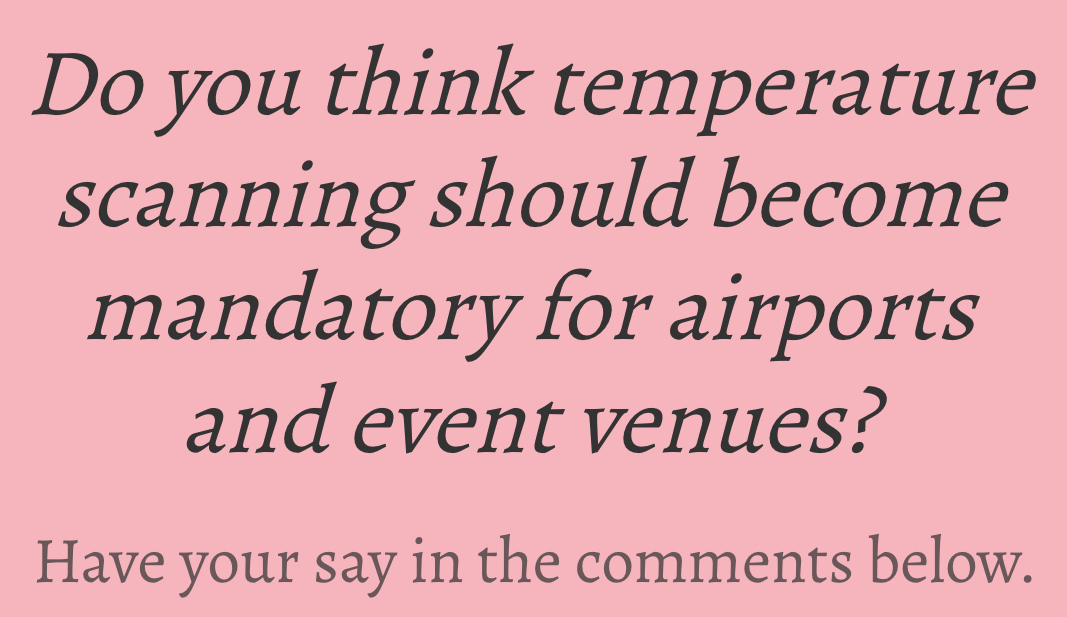 Canberra Airport head of aviation Michael Thomson said this is one of the airport's many safety measures against COVID-19.
"This is one measure in a suite of measures we're employing through and beyond COVID-19—including extra cleaning, hand-sanitiser being available, social distancing measures within the terminal and more," he said.
"Canberra Airport is open for business and we always put your safety first.
"I encourage passengers to get back to flying for essential travel knowing that our body temperature screening is yet another step we are taking for you to feel safe when you travel."
Australian Medical Association ACT president Dr Antonio Di Dio welcomed the new technology.
"We thank the owners of Canberra Airport for this action which we think is responsible and prudent, but also shows leadership in how we can minimise and mitigate risks for all travellers to and from Canberra," he said.
Watch the temperature scanning in action here:
---