Cruise ships of up to 300 metres in length will soon be able to dock in Cairns.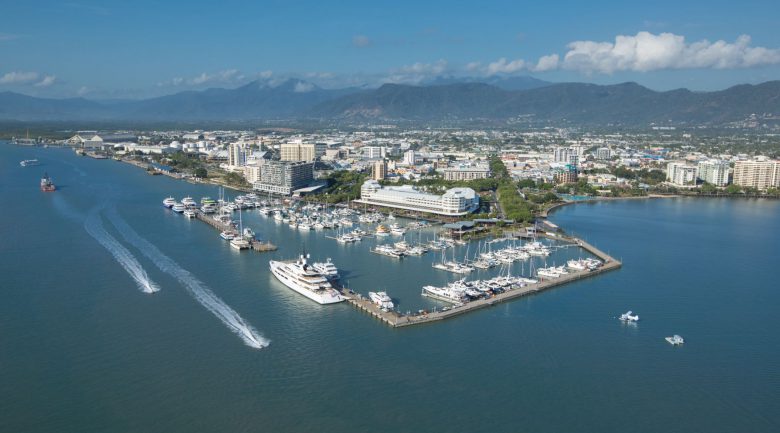 The Port of Cairns' wharves will receive a $20 million upgrade to allow cruise ships of up to 300 metres in length to dock at the far north shipping hub.
Expected to be completed by late April 2020, the project will see the 100-year-old wharves fully modernised to deliver more tourism opportunities for Tropical North Queensland.
The funding also marks a major milestone for the third and final stage of the Queensland Government's $127 million Cairns Shipping Development Project.
Member for Cairns Michael Healy described the project as a win for the region.
"This project has stimulated jobs, forming part of the 12,000 created in the far north over the last 12 months," Mr Healy said.
"Once complete it'll mean more ships, more visitors, more tourism and business opportunities for the region."
Heritage and wharf design experts have been engaged to develop a design that retains the majority of the existing heritage wharves one to five. The design has received all heritage approvals and is in keeping with the existing heritage wharf sheds.
A new concrete jetty will be constructed along the front of wharf six to replace the decayed timber wharf structure with a portion of the old structure to be revealed and retained for heritage and interpretive purposes.