Applications have opened for tourism and infrastructure funding projects across NSW.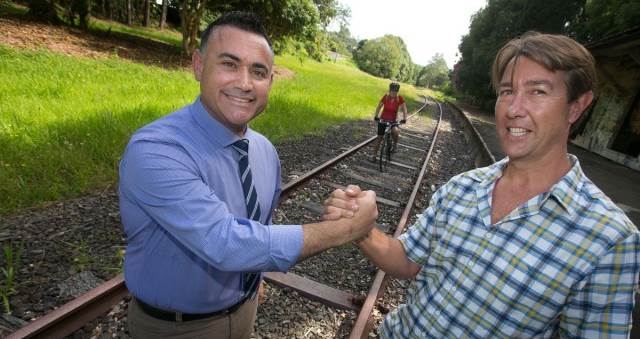 The rail trail pilot project in NSW's Northern Rivers is an example of project that has received funding in the past. Picture here is former NSW Nationals MP John Barilaro and rail trail advocate Cameron Arnold at the $50m announcement in Bangalow. Photo Jeff Dawson / Echo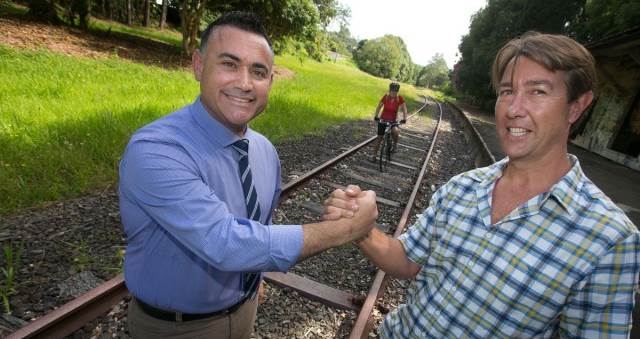 The state government grants offer money from a pool of $4.8 million for 2016 – 17.
Project funding must be matched dollar-for-dollar by the project organisers.
The Commonwealth Government, through the Tourism Demand Driver Infrastructure (TDDI) Program, has allocated funding to state and territory governments for tourism infrastructure projects where project proponents provide or source matching funding. This funding will support the delivery of projects that contribute to Tourism 2020 outcomes, by driving demand, improving quality and increasing tourism expenditure. The Tourism 2020 goal is to achieve more than $115 billion in overnight spend by 2020 (up from $70 billion in 2009).
The NSW Department of Premier and Cabinet is responsible for the administration of NSW's TDDI allocation for 2016-17.
For more information, or to apply, click here.