Event planners and media from around the world have arrived in Auckland for Meetings.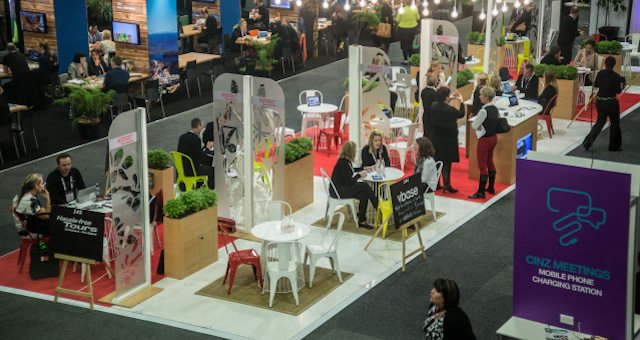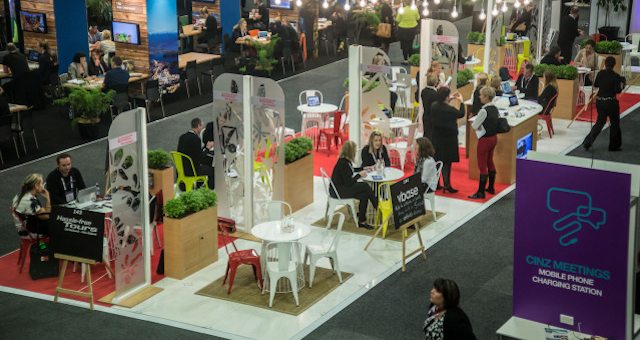 Event planners and media from around the world have arrived in Auckland for Meetings.
The show, which opens at the ASB Showgrounds tomorrow, will showcases 19 regions and over 190 exhibitors to 500 delegates.
The welcome function will take place at The Langham this evening.
Conventions and Incentives New Zealand (CINZ) chief executive Sue Sullivan said, "Internationally our industry has firmly placed itself at the centre of high-value tourism, as one of the key drivers of the sector's development. It is recognised as an important generator of income, employment, investment and knowledge-sharing.
"CINZ Meetings is now in its 20th year and it is the show where event organisers come to discover what sets New Zealand apart and what unique options each of our regions offer.
"Our exhibitors make up New Zealand's diverse and dynamic business events sector and include specialists in AV technology and entertainment, through to luxury incentive products, major hotel groups, convention venues, and our national carrier Air New Zealand," she said.
The Luxury Collection returns to CINZ Meetings for its third year with a new booth layout to showcase New Zealand's top end incentive products, venues and services.
"In such a vibrant and fast-moving industry CINZ provides a forum where we can do business for New Zealand, share the most relevant industry information and foster industry relationships in a highly creative atmosphere," said Sullivan.
Follow all the social media action on Twitter @TweetCINZ, @cinz_gram on Instagram on Facebook. The hashtag is #cinz16.
Spice Editor Emma Castle will be attending the show so if you have any news or story ideas, don't be shy – she would love to meet you. You can contact her to arrange a meeting via ecastle@intermedia.com.au, tweet @spicenewsmag on Twitter or through the show organisers.
Air New Zealand is principal sponsor of Meetings 2016, and major sponsors are ASB Showgrounds, Auckland Convention Bureau, Peek Exhibition and Centium Software.