Incorporating the heritage No. 5 Goods Shed, C2 Melbourne will convert the neglected indoor and outdoor car park precinct into a pop up conference venue.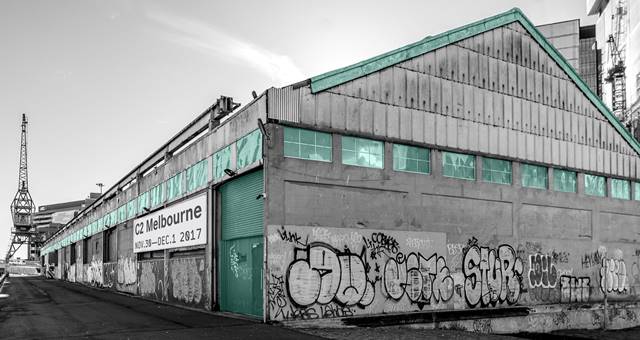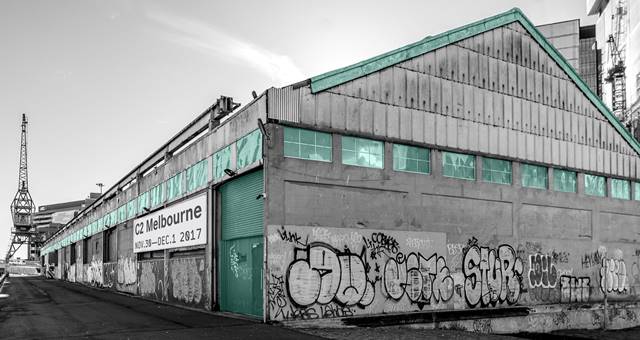 The inaugural C2 Melbourne event will convert one of the most unexpected locations in the city into the site of the world's most innovative and internationally acclaimed business conference.
After six successful editions, the iconic C2 Montreal will take the event offshore for the first time, choosing Melbourne as its second home. Karen Bolinger, CEO of Melbourne Convention Bureau, the organisation responsible for steering the proposal to secure the event for Melbourne, said the day has arrived that a business event can be added to Melbourne's arsenal of major events.
"This is the event that was missing from Melbourne's event calendar. It is unlike any tech, innovation, business, cultural or creative arts event previously seen in Australia. It brings Victoria's major events calendar into the next generation by delivering a business conference that feels nothing like a traditional business conference and is at the cutting edge of innovation and business," Ms Bolinger said.
Incorporating the heritage No. 5 Goods Shed, C2 Melbourne will convert the neglected indoor and outdoor car park precinct into a hotspot for some of the world's most innovative business leaders, in a setting reminiscent of an outdoor summer festival, yet with creative business outcomes at the core of the event.
This will be first time ever the North Wharf precinct has been utilised as a pop up event space. Taking place on 30 November and 1 December 2017, C2 Melbourne originates from Montreal and was founded by the creators of Cirque De Soleil.
The Victorian State Government has established a partnership with C2 Melbourne, recognising the important outcomes the event will bring to the State. Minster for Tourism and Major Event, John Eren said "C2 will be a great opportunity to showcase the best of Melbourne's innovation and creativity to the world, and for our local businesses and entrepreneurs to connect with global leaders."
"I look forward to seeing how C2 will transform this unique venue for a truly special event that we're proud to be hosting in Victoria." MS Bolinger continued "business events are the quiet achievers for the state, yet they are the highest yielding sector of the visitor economy delivering $9.98 billion and 65,000 jobs annually. C2 Melbourne has shone a light on the importance and impact of business events," Ms Bolinger said.
C2 Melbourne is designed to be immersive, engaging, thought provoking and push attendees out of their comfort zones. The event design drives participants to form new networks, identify commercial opportunities, and utilise creativity to solve business problems. Through a partnership with the Victorian State Government and MCI, Melbourne Convention Bureau (MCB) facilitated the submission to secure the inaugural event for Melbourne, boosting the city's cultural and commerce events program.