The Federal Minister for Tourism, the Hon Martin Ferguson will officially open Business Events Week at the Melbourne Convention and Exhibition Centre on Monday
The Federal Minister for Tourism, the Hon Martin Ferguson AM MP will officially open Business Events Week at the Melbourne Convention and Exhibition Centre (MCEC) on Monday (25 Feb.)
In addition to generating economic wealth for the city, state and country, business events provide the opportunity to exchange ideas, access new technology and establish valuable business and professional networks.
Business events also bring some of industries' best and brightest to Australia, stimulating innovation, knowledge sharing, trade and networking, and put the nation firmly in the international spotlight.
More than 50 events will take place during Business Events Week, the centrepiece of which is the Asia-Pacific Incentives & Meetings Expo (AIME), the premier exhibition in the Southern Hemisphere for the meetings and incentives industry.
Ferguson will be joined by the Lord Mayor of Melbourne, the Right Hon Robert Doyle who will officially open the inaugural Business Events Week with
special guests Ian Honnery, Chief Executive Officer of the Australian International Airshow and Aerospace & Defence Exposition (Avalon Airshow), and Sir Gustav Nossal, Australia's best known medical research scientist, advocate in immunology and Club Melbourne Ambassador, will also speak at the media conference about their involvement in the business events industry.
Business Events Week, organised this year by the Melbourne Convention Bureau (MCB), is a week-long program of events designed to showcase the value of business events to both Victoria and Australia.

Business events, contribute more than $1.2 billion to the Victorian economy, and provide the opportunity to exchange ideas, learn, and establish valuable business and professional networks and much more.
Members of the industry are invited to experience Melbourne Convention and Exhibition Centre's first Open Space, a free public event being held next Thursday 28 February as part of Business Events Week.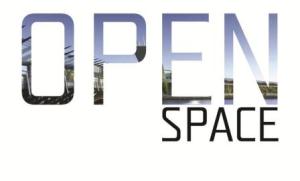 Open Space's activities will include a captivating plenary session led by Simon Hammond, world leading expert on brand excellence and customer engagement.
In the main foyer a pop up installation of hawker-style food markets will offer a complimentary taste of MCEC's award-winning produce and a range of Victorian suppliers.

MCEC Chief Executive Peter King said, "Open Space is a great opportunity to bring Melburnians together, show off what we do so they can embrace MCEC as their home to learn, share, connect and be entertained.
"Through the events we host we're a key factor for business tourism in Melbourne and beyond. MCEC creates jobs, has enormous economic value for Victoria and it's also a unique space that brings the community together for concerts, meetings, conferences and exhibitions."
Each year MCEC hosts over 1000 events and hundreds of thousands of visitors, local and international, walk through its doors.
"MCEC are looking forward to working closely with MCB on developing BEW into a flagship event that promotes business events in Australia," said King.
Tickets and further information on Open Space can be found by clicking here.