The Lord Mayor's Convention Trailblazer Grant program is awarding a share of $25,000 per year to professionals to help bring conferences to Brisbane.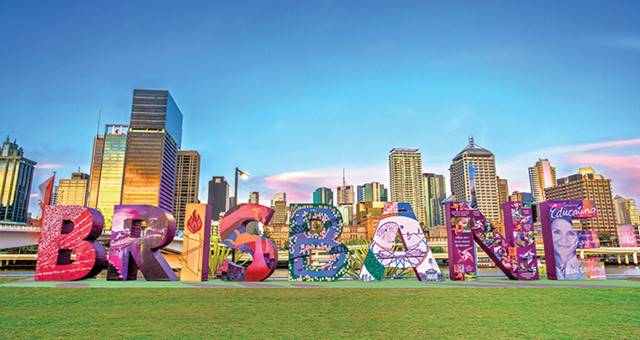 A new initiative to unearth Brisbane's up-and-coming industry and research leaders while showcasing the city as an attractive business events destination was launched today by Lord Mayor Graham Quirk.
In recognition of the depth of talented people in Brisbane, the Lord Mayor's Convention Trailblazer Grant program is awarding a share of $25,000 per year to the city's most passionate and capable professionals or researchers and enlisting their help to attract valuable industry conferences to Brisbane.
"Through the inaugural Lord Mayor's Convention Trailblazer Grant, we want to empower talented and high-performing people who live or work in Brisbane to help us attract new international conferences that add to our city's knowledge, help grow our economy and develop Brisbane's talent and skills," Cr Quirk said.
"As outlined in the Brisbane 2022 New World City Action Plan, which is the city's economic blueprint for success, we have committed to winning more conventions and business events, and to earning a top 50 global International Congress and Convention Association ranking.
"Bringing major conferences to Brisbane puts a spotlight on our industries and areas of expertise while attracting the world's brightest minds, and creating significant economic impact for Brisbane."
The Brisbane Convention Bureau, part of Brisbane's economic development board Brisbane Marketing, worked with partners to secure conferences worth an estimated $70 million in economic impact in the 2016/17 financial year.
The Bureau's Acting General Manager, Juliet Alabaster, said the program would deliver up to five grants per year, each to a maximum value of $5000.
"We want to empower our city's early-career professionals and researchers to make their mark," Ms Alabaster said.
Recipients will use their grants to attend an international conference of their choice, within their relevant industry.
"We want to enable our trailblazers to make a significant contribution to their industry, and also make valuable connections and form relationships that will help pave the way for Brisbane as an ideal future host destination," Ms Alabaster said.
"Brisbane already has a strong reputation as a host destination that delivers outstanding business events, particularly in the sectors of health and medical, mining, resources and agriculture, and we want to continue to grow this reputation while we support and develop the talent and skills within the city.
"We want innovators, pioneers, ground-breakers and people who want to build valuable networks and create opportunities for their careers and the industry."
Applications open today (7 November) and close on 28 January, 2018.
To apply, visit choosebrisbane.com.au/trailblazer