Find out which Australian city topped the charts in the 2018 Global Destination Sustainability Index.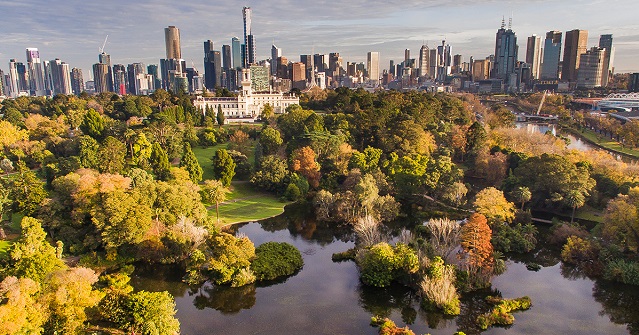 Royal Botanic Gardens Melbourne
Royal Botanic Gardens Melbourne
Melbourne has been named the most sustainable city in the Asia-Pacific region for business events, in the latest Global Destination Sustainability Index (GDS-Index).
Now ranked number eight in the world overall, Melbourne moved up five spots from last year, while maintaining its number one spot in Australia for the second consecutive year.
Gothenburg, Sweden was ranked number one in the world, following by Copenhagen, Denmark in second and Reykjavik, Iceland third.
The GDS-Index aims to promote the sustainable growth of international meeting destinations, highlighting best practices and responsible business tourism across the world.
Melbourne and Melbourne Convention Bureau's (MCB) sustainability performance was evaluated based on its environmental performance, social performance, industry supplier support and MCB strategy and initiatives.
MCB CEO Karen Bolinger said the bureau has worked in partnership with the City of Melbourne to promote the value of sustainable practices for the business events industry.
"Making Melbourne a sustainable destination for international business events is a key goal for MCB," she said.
"We recognise that many clients want to host events in-line with recognised sustainability standards, so we have enlisted a team of sustainability champions to inspire all our industry stakeholders to take action."
View the full GDS-Index here.