Tribe Hotel Group has purchased a a 1,056 sqm site in Collingwood, earmarked to be the groups flagship property.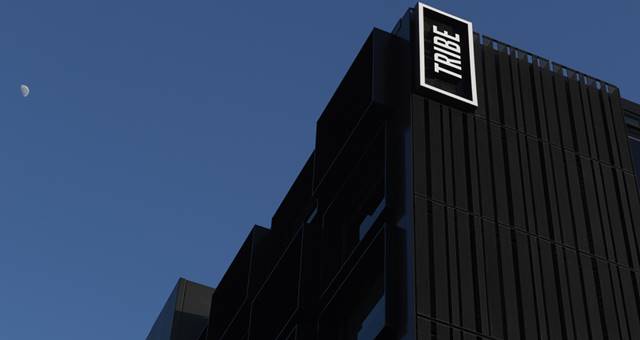 Melbourne will soon be home to yet another hip, boutique hotel, following Tribe Hotel Group's decision to purchase a 1,056 sqm site in Collingwood, earmarked to be the groups flagship property.
"In our search for a flagship location Collingwood has stood out as a vibrant commercial precinct with huge appeal to our customer base and easy links to Melbourne's CBD. The area has become Melbourne's most desired precinct for entrepreneurial business and well regarded SME's that will find great value in having access to our lifestyle hotel product," said Mark Peters, co-founder, Tribe Hotel Group.
"Tribe's signature design, luxurious shared spaces, and cutting-edge technology will seamlessly align with the neighbourhood and deliver an affordable and considered stay to business and leisure travellers alike."
The site was purchased from Peregrine Projects and forms part of their larger landholding (approx. 3000m2) acquired late last year. Peregrine's master plans for the site include the development of new commercial and office buildings.
Joseph Chahin, Managing Director of Peregrine Projects commented; "The sale to Tribe Hotel Group is the first step in a five-year re-development plan and the intended hotel usage cements the precinct as an iconic destination point.
"Given the surrounding lifestyle amenity of Smith and Gertrude Streets and the ongoing office development in the area, with over 30,000m2 of office to be developed in the short to medium term, Collingwood has been sought after by numerous hotel developers and operators. A Tribe hotel will work seamlessly with the growing corporate and existing leisure market in the Collingwood area" said Mr Wells.
Tribe opened the doors of its first property Tribe Perth in June last year, which has been well received by the design community and nominated as award finalists in a number of international design awards.
Further expansion plans are well underway with Tribe hotel sites acquired in Hobart and Adelaide, alongside a move into international markets.
The new Melbourne property is located at 60 Langridge Street, Collingwood.