The future looks bright for the Tropical North Queensland destination, with Cairns Convention Centre set to host more than 25 conferences between now and December 2022.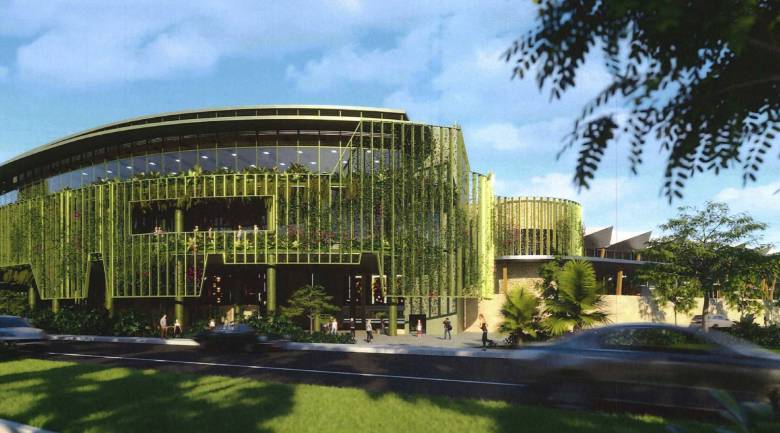 Cairns Convention Centre.
Cairns' business events industry has kicked off its post-pandemic revival with several conferences choosing to be held at  the Cairns Convention Centre.
Having recently secured a number of conferences, the Centre will host more than 25 conferences between now and December 2022, welcoming more than 8,000 delegates and injecting over $25 million in expenditure to the Cairns region.
While the region has been hit hard by the challenges of COVID-19, Cairns Convention Centre general manager Janet Hamilton said she believed business events would provide the Cairns region and Queensland an added boost in their recovery.
"Seeing the return of conferences will boost the business travel sector in Cairns which will significantly help the region's operators and fill the hotel rooms, and it is great to see associations and corporates gaining confidence and confirming national and international events," Hamilton said.
Having recently undergone an extensive refurbishment, the Centre will welcome delegates with a new look and feel, which features  contemporary light interiors, state-of-the-art audio-visual equipment, and new building systems that will provide planners with seamless event delivery and delegates with a calming experience.
"It is exciting to welcome delegates back to the Centre and see their positive reaction to the refurbishment. The new contemporary design and colours integrate the Centre with our beautiful destination.
"The new expansion is going to bring new opportunities for events, with a large outdoor terrace looking across the stunning Trinity Inlet, which will certainly make for great networking and immersion into our tropical lifestyle."
Upcoming conferences at Cairns Convention Centre include the International Network for Social Network Analysis (SUNBELT), Lowitja Institute International Indigenous Health and Wellbeing Conference, and Australian Menopause Society Conference. The Centre will also host a range of other events, with highlights including the Guy Sebastian concert and Cairns Indigenous Art Fair.
In addition, the funding support business events at the Cairns Convention Centre can apply for through the Queensland Government Convention and Exhibition Centre Economic Recovery Bid Support Program will assist in bringing more national conferences to the region over the next three years.