The Brisbane Welcomes You program will support local businesses and strengthen the city's visitor economy.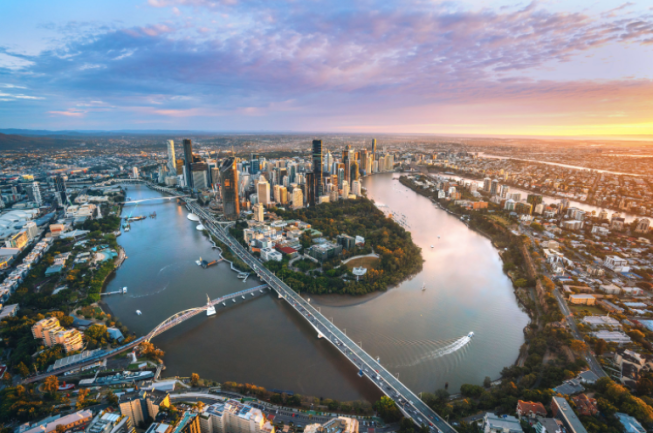 A major upskilling blitz is taking place across hundreds of tourism businesses across Brisbane as the city anticipates a major influx of interest from visitors and events over the next decade.
The Brisbane Welcomes You program, an initiative of Brisbane Economic Development Agency, will support local businesses and strengthen Brisbane's visitor economy by encouraging guests to stay longer and spend more, while building community and industry capacity for FIFA Women's World Cup 2023 and in the lead up to the Brisbane 2032 Olympic and Paralympic Games.
"We want to build on Brisbane's reputation as one of the most inviting, friendly and inclusive cities in the world by going that extra mile for visitors to our beautiful city," Brisbane Lord Mayor, Adrian Schrinner said.
"If a visitor wants to know the best rooftop bar, the easiest way to get to the Mount Coot-tha Summit or find a late-night shopping precinct this new program will equip our ambassadors with all the information to give our guests the best Brisbane experience."
The program will train 1,200 local volunteers over the first year. Attendees will learn a wide range of topics, including the principles of providing world-class hosting services, knowledge of the city's experiences and tourism products, wayfinding, storytelling, accessibility and sustainability.
The program is open to all businesses who play a role in welcoming and hosting guests in Brisbane as well as passionate tourism and events volunteers with a drive to make their mark on the city.
Brisbane Economic Development Agency chief executive officer, Anthony Ryan, said the program would support local industry and accelerate the city's visitor economy.
"This program will have a flow on effect that encourages visitors to stay longer, see more, spend more and ultimately return, delivering dividends for our thriving visitor economy," Ryan said.
"As more mega events come to the city and international travellers return, we want to see as many local event volunteers and tourism industry businesses as possible through the program."
The program is also supported by the Queensland State Government, through Tourism and Events Queensland.