Events industry creatives can apply to be part of the new program.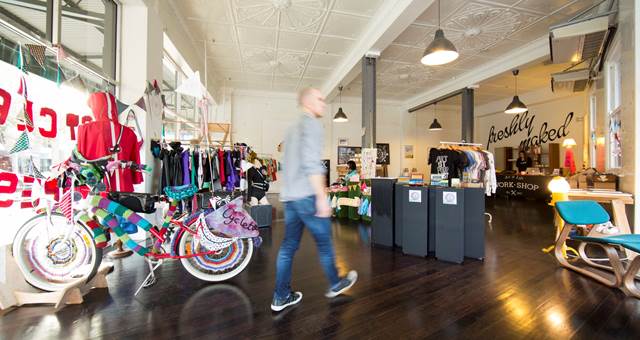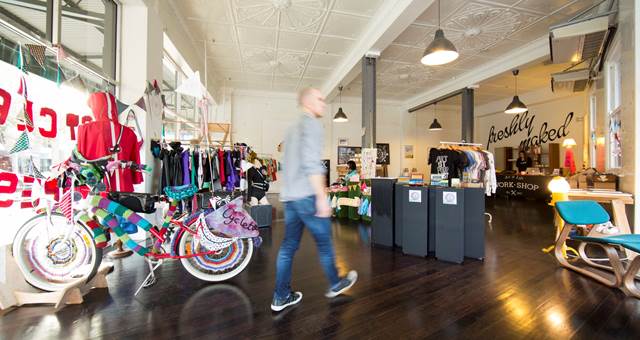 Events industry creatives can apply to be part of the new program.
A fashion design incubator, a hybrid art gallery and an artist collective are just some of the creative businesses injecting new life into under-used properties under a City of Sydney program to support business at affordable rates.
Several City-owned properties, such as those at 101-111 and 113-115 William Street in Kings Cross, have already become creative hubs for innovative artists as part of the city's ongoing campaign to provide affordable work spaces for the creative industries.
Now business start-ups and entrepreneurs are being supported with short-term tenancies in Potts Point, Oxford Street and Surry Hills.
Lorraine Lock of the Design Residency team said affordable properties were pivotal to the growth and success of new businesses or emerging artists looking to break into the market.
Lock said, "Our goal is to help designers build the foundations of a successful, viable business in the creative industry, from fashion to product and homewares design.
"Without the support of the City of Sydney we would never have been able to get this idea off the ground.
"Now we're in a position to help young designers with a dedicated workspace, a mentoring program, publicity strategy, workshops and access to a showroom.
"We've only been operational for a few months and already we've had the most incredible reaction from the industry."
The creative tenants are:
•              The Design Residency – 32-34 Kellett Street, Potts Point
The Residency is an incubator that nurtures the growth of fashion, jewellery and textiles designers, taking them from fledging to completely realised businesses, through programs lasting 6–12 months. The Design Residency aims to foster local emerging designers by assisting them with the skills and know-how to develop realistic, sustainable business models.
•              Work-Shop – 104-106 Oxford Street
Work-Shop connects Sydney's creatives with the community to share knowledge and help teach new skills through its affordable short courses in arts, crafts and life skills. The property is also used as a community meeting space and a hybrid art gallery for emerging artists.
•              Intersect Arts – 277 Bourke Street, Surry Hills
The four-storey property is used to provide space for artists, designers and other creatives to work and exhibit in. The brainchild of a collective of artists whose aim was to create the ultimate creative space, Intersect Arts also offers public accessible workshops, monthly exhibitions and artists' talks.
Creative start-ups and entrepreneurs interested in applying for one of the City's short-term creative spaces should click here.
For more information on the City's Creative Spaces program visit creativecitysydney.com.au