Penny Lion told Spice News, "The appetite to hold events is still strong."
Dreamtime Dinner 2019, hosted by Tourism Australia
The appetite for in-person gatherings remains strong with 67 per cent of Australian event planners expecting to host the same number or more events post-COVID, new research has found.
The promising statistic follows a survey of 256 business events decision makers, conducted by Business Events Australia.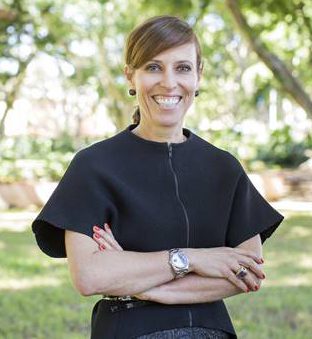 The research found 20 per cent of planners intend to hold events within the next six months; 43 per cent intend to hold events in the next seven to 11 months, while 65 per cent plan to hold events more than 18 months from now.
Penny Lion, executive general manager, events at Tourism Australia says the research not only highlights the challenges facing the industry at the moment, but also suggests optimism for the return of live events in the medium to longer term.
"If you couple that with consideration of the motivations driving corporate decision-makers to hold these events, it demonstrates that face-to-face events are still seen as very valuable, which is great news for the industry," she told Spice News.
In promising news for domestic business events, the survey found 77 per cent of those who usually hold one or more events overseas each year are likely to relocate at least one of these events to Australia over the next 12 months.
Biggest challenges right now
As part of the research, respondents shared the top three barriers to running events now.
Thirty per cent cited current restrictions on gatherings and events, 21 per cent cited concern for employees' health and 15 per cent cited financial reasons.
For business events to resume immediately, 54 per cent said there would need to be zero COVID-19 cases in Australia, 44 per cent said a vaccine would need to be developed and 43 per cent said there would need to be no community transmission of the virus in Australia.
Factors influencing event confidence for the next six to 12 months were cited as COVID-19 travel restrictions (74 per cent), health concerns (66 per cent) and financial reasons (47 per cent).
Positive outlook on the future of events
While there are serious challenges right now, Lion says the future outlook is overall promising.
"The research indicates that while things are tough right now, indications are positive for an increase in events being planned and run over the next 18 months – including business that would have gone overseas in normal circumstances – but that recovery is also likely to be dependent on how the pandemic plays out in Australia moving forward," she said.
With almost 70 per cent of respondents indicating they expect to plan the same or more events after the pandemic, there is no doubt face-to-face meetings will be more relevant than ever post-COVID.
"If we break that statistic down further, 45 per cent said they are actually planning to hold more events in Australia after the pandemic, which is very encouraging as it shows the appetite to hold events is still strong," said Lion.
"In the short to medium term, short lead time events in which COVID-safe event practices are demonstrated will help the Australian industry get back on its feet and build confidence to host events more broadly."
---
More reading
Reopening state borders the 'single most critical' step to business events recovery
EEAA launches COVID-19 Safe Framework for business events
Event planners have no intention to travel internationally, survey finds