CASA has temporarily suspended the aircraft from flying to and from Australia while investigations continue.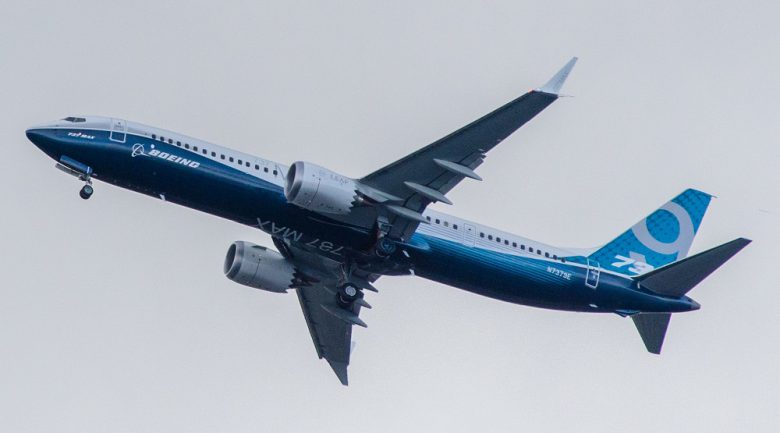 737 MAX 9 first flight on April 13, 2017. Image via Wikipedia
Australia's Civil Aviation Safety Authority (CASA) has temporarily suspended the operation of Boeing 737 MAX aircraft to or from Australia, following the Ethiopian Airlines flight that crashed on 10 March 2019.
The crashed flight, operated by the Boeing 737 MAX aircraft, killed 157 people on board and is the second fatal accident involving the aircraft in six months.
The Boeing 737 MAX aircraft has now come under scrutiny, with a number of countries temporarily banning the jet while investigation continues.
CASA CEO and director of aviation safety Shane Carmody said in light of the two recent fatal accidents, the temporary suspension is in the best interests of safety.
"This is a temporary suspension while we wait for more information to review the safety risks of continued operations of the Boeing 737 MAX to and from Australia," he said.
"CASA regrets any inconvenience to passengers but believes it is important to always put safety first."
While no Australian airlines operate the Boeing 737 MAX, two foreign airlines fly these aircraft types to Australia.
Singapore-based SilkAir has already temporarily suspended operation of its 737 MAX aircraft and Fiji Airways is the only other operator that will be affected by the temporary suspension.
Fiji Airways has two Boeing 737 MAX aircraft, as well as other aircraft types in its fleet that will be substituted for the 737 MAX. CASA has confirmed it is working with Fiji Airways to minimise any disruptions.
Following the temporary aircraft bans across the world, Boeing released a statement saying the company has "full confidence in the safety of the 737 MAX".
"We understand that regulatory agencies and customers have made decisions that they believe are most appropriate for their home markets," the statement read.
"We'll continue to engage with them to ensure they have the information needed to have confidence in operating their fleets."
The airline has also confirmed it is currently developing a flight control software enhancement for the 737 MAX that is "designed to make an already safe aircraft even safer".
The enhancement includes updates to the Maneuvering Characteristics Augmentation System flight control law, pilot displays, operation manuals and crew training and is expected to be deployed across the fleet in the coming weeks.