With its fascinating history, gourmet experiences and picturesque surrounds, Hobart captivates the senses and lends itself perfectly to inspired events itineraries.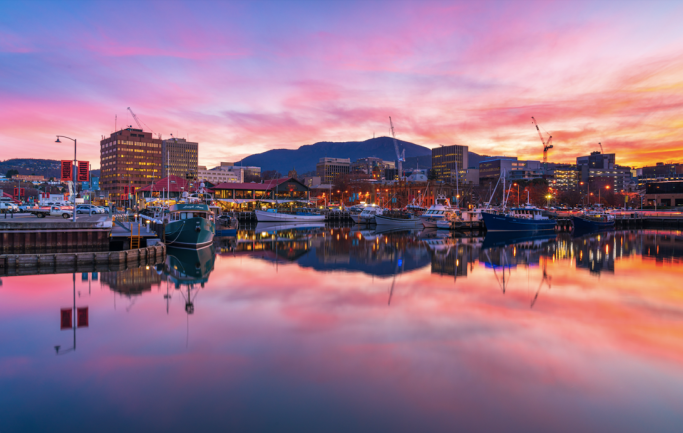 Hobart, Tasmania. Photo credit: Luke Tscharke.
With its fascinating history, gourmet experiences and picturesque surrounds, Hobart captivates the senses and lends itself perfectly to inspired events itineraries.
Day one
AM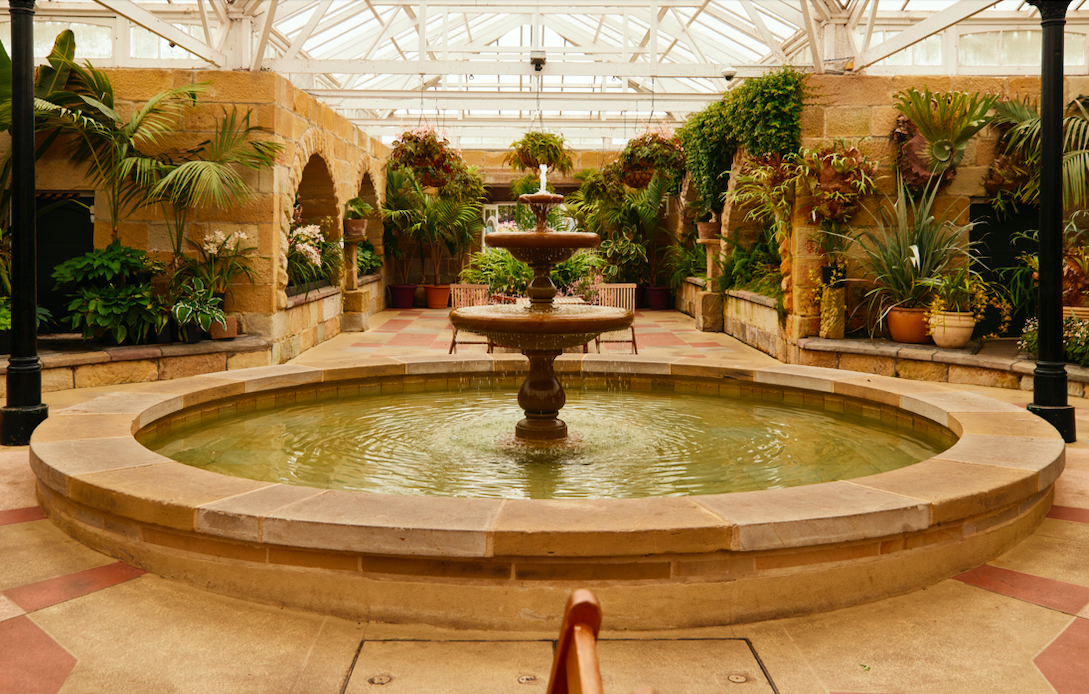 Start the day with a hearty breakfast on the sun-drenched deck of Succulent Restaurant followed by an uplifting nature walk through the Royal Tasmanian Botanical Gardens. With 14 hectares to explore, this cool climate garden has plenty of unique plant collections to see as well as a range of spaces for corporate functions and events. One of the most beautiful spaces is the Conservatory, where you can host an unforgettable event for up to 100 seated or 120 cocktail surrounded by a range of orchids and other tropical plants.
NOON
Embark on a fascinating, and at times confronting, journey through Hobart's convict past with a visit to the World Heritage-listed Cascades Female Factory. Get an insight into what life at Cascades was like for convict women and girls through a moving one-woman performance.
When it's time for lunch, head up the road to Cascade Brewery Bar and enjoy lunch and a beer or cider tasting in front of the fireplace or amongst the beautifully landscaped gardens. Located at the foothills of Mount Wellington, this is the perfect spot for team lunches and events, with a function space for up to 40 seated and 60 cocktail. Across the road is Cascades Brewery, Australia's oldest brewery, which offers a range of tours and tastings.
PM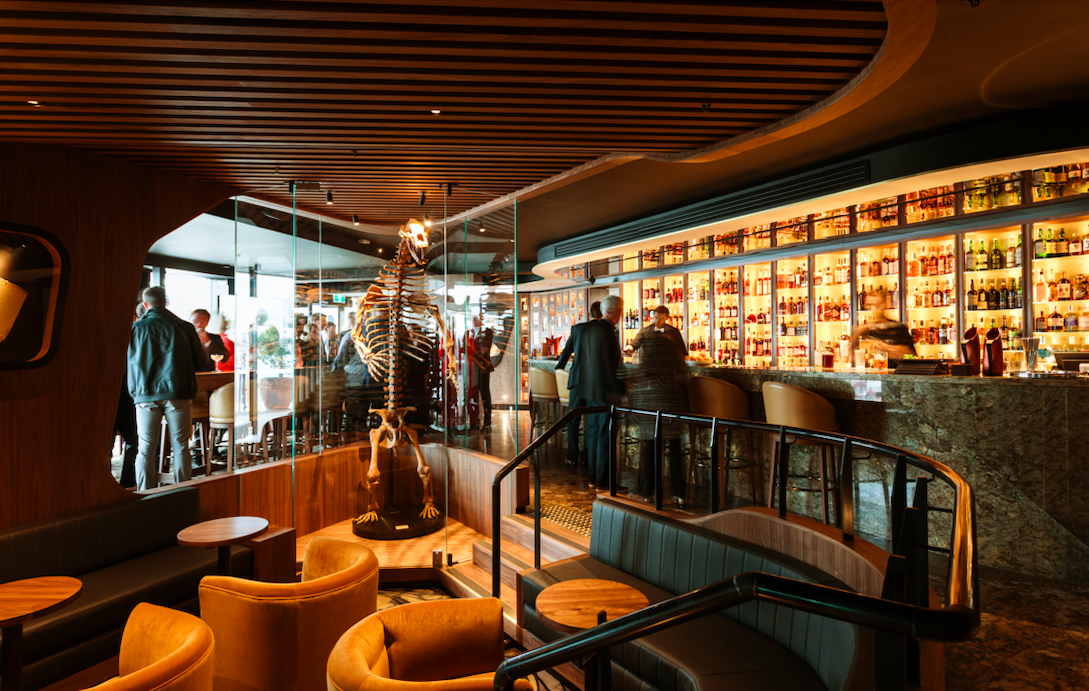 Treat yourself to an afternoon cocktail at MACq 01 Hotel's award-winning Evolve Spirits Bar. Inspired by humans' fascination with the spiritual and natural worlds, this luxury lounge bar displays an impressive collection of artefacts dating back more than 500 million years and making for some interesting conversation. Make your past the skeleton of a giant Russian bear to the bar, which boasts an extensive assortment of Tasmanian and international whiskeys and spirits. Group bookings are available for up to 30 guests, or you can have the whole venue for up to 64 pax.
EVENING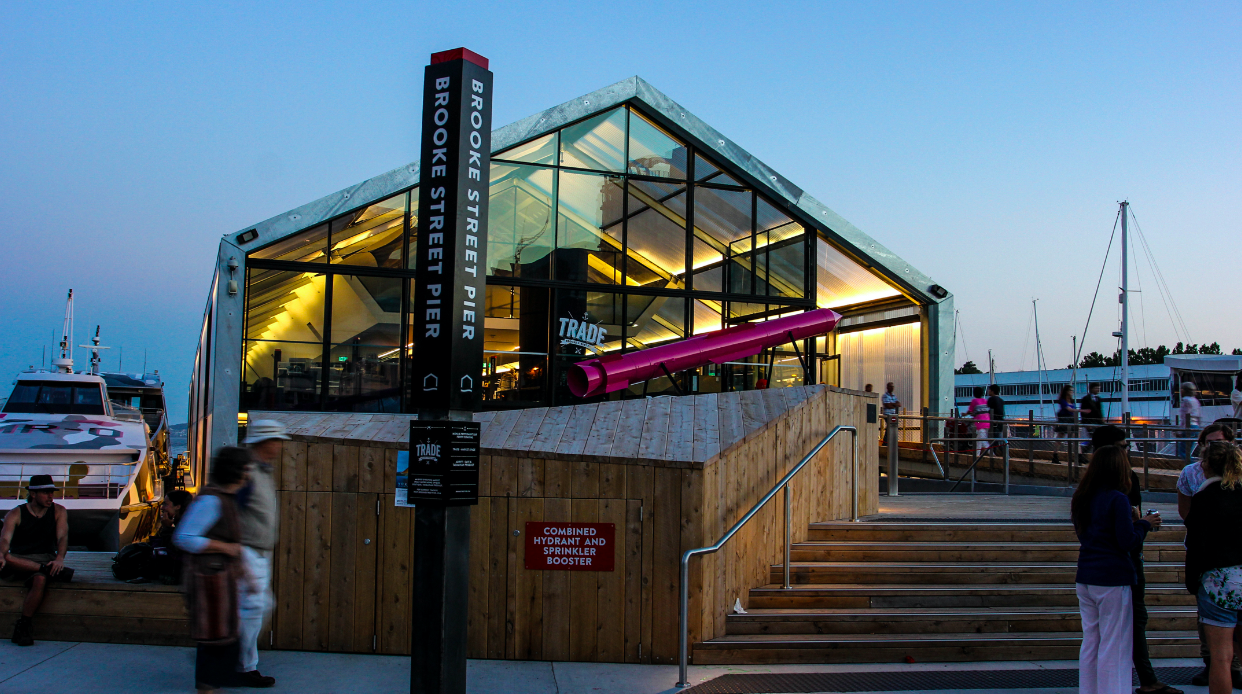 Dine in style at Aloft on the top floor of Brooke Street Pier. The main dining room features an open kitchen and an entire wall made of glass looking out across the water and can be hired exclusively for up to 50 guests seated or 100 cocktail. The menu is elegant and innovative, showcasing Tasmania's diverse produce and changing seasons with pan-Asian influences, with the option to beverage match.
Day two
AM
Fuel up with a delicious breakfast while soaking up the spectacular water views at Wrest Point, which sits on the edge of the River Derwent. With a casino, hotel, six bar and dining options, and state-of-the-art conference centre, this is a dream destination for events of all shapes and sizes. There are multiple indoor and outdoor spaces catering to everything from meetings and cocktail parties to multi-day conferences, exhibitions and gala dinners and the venue is also easily accessible by ferry or private boat charter.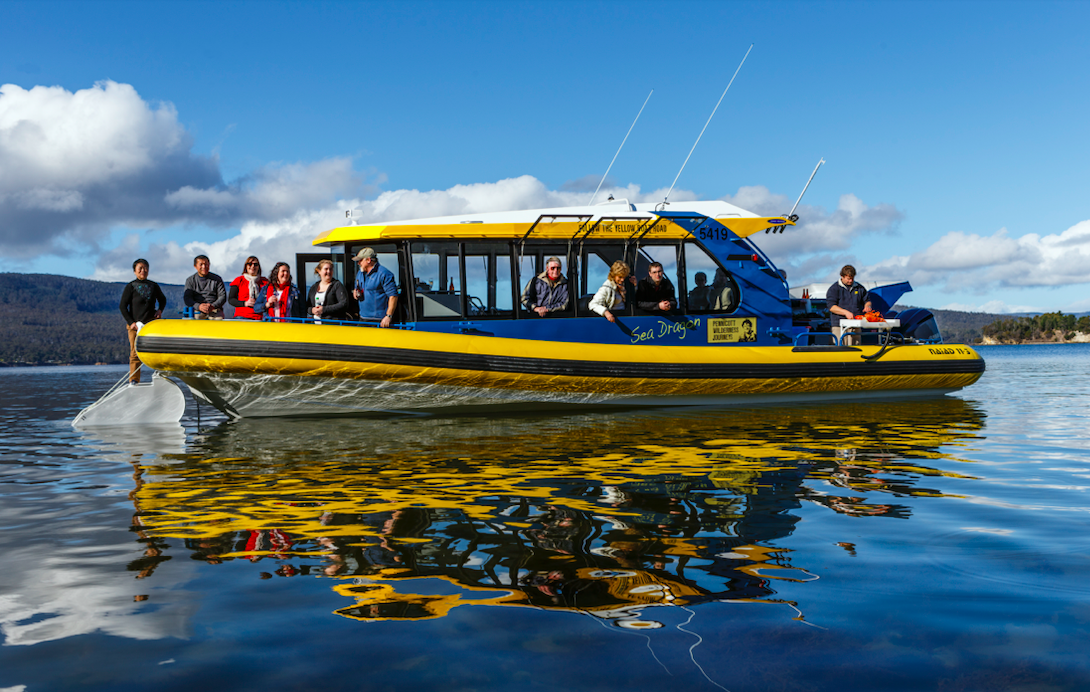 After breakfast, head down to the jetty for a thrilling adventure on the water with Pennicott Wildnerness Journeys and see the harbour city from a whole new perspective. You'll be cruising the waters at high speed in an eco-friendly, open-air vessel which allows you to feel the fresh salty air on your face as you get close to cliff sides and venture inside caves, spotting marine life on the way. There's a range of tours to choose from and the option of fully tailored itineraries for private group charters of up to 40-plus delegates.
NOON
With its sprawling vineyard and river vistas, Frogmore Creek provides an unbeatable spot for a long, leisurely team lunch. Nestled in the Coal River Valley wine region just 20 minutes from Hobart CBD, this award-winning venue features a cellar door, restaurant, function centre, gift shop and a collection of quirky wooden floor carvings that tell the story of Tasmanian wine – follow them on a journey to a wine tasting at the end.
PM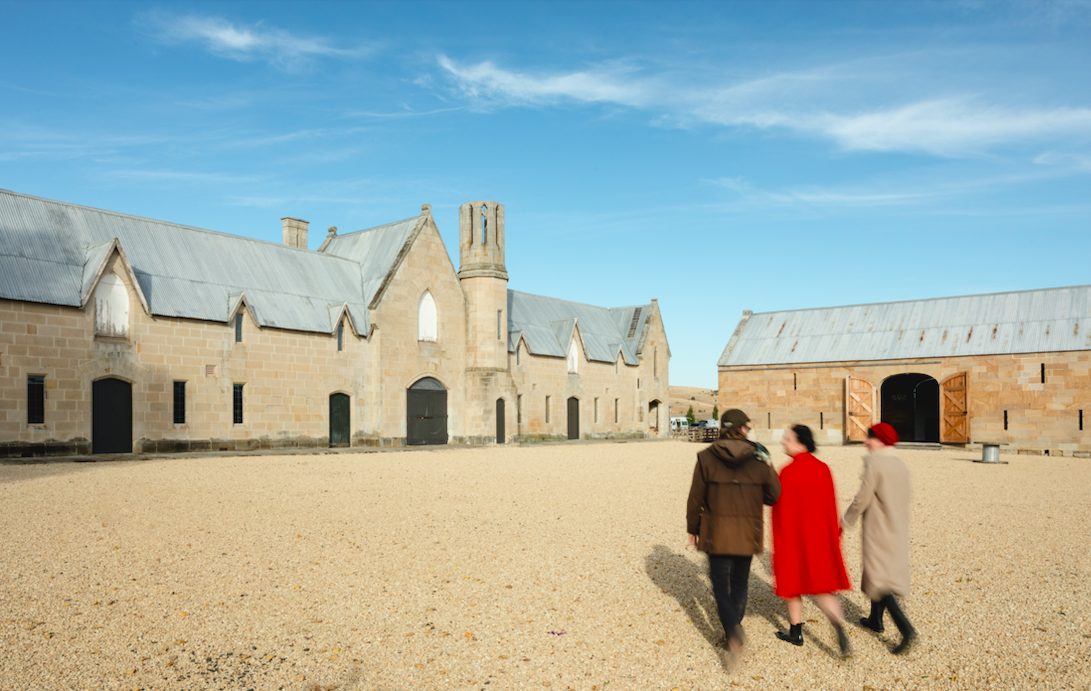 Discover the art of what makes a great whisky with a tasting and tour of Tasmania's only working whisky village and cooperage, Lark Distillery in Pontville. Set amongst beautifully restored sandstone buildings back to the early 1800s, the distillery also offers a unique and historic setting for events of up to 100 cocktail and 40 seated. While there's no dining outlet onsite, Flint Kitchen can arrange an incredible spread of freshly prepared local produce and meats cooked over fire in the courtyard.
EVENING
Take a stroll along Hobart's famous waterfront to the Henry Jones Art Hotel, housed within one of the restored warehouses in the Hunter Street precinct. As Australia's first dedicated art hotel, it features more than 500 artworks and hosts artists in residence who exhibit their works in the hotel's gallery. Take a guided tour and learn about the hotel's history and art as you explore its beautiful spaces while enjoying a glass of sparkling wine. Continue the journey downstairs with dinner at Landscape Restaurant and Grill which serves up the best of Tasmanian fare and wine. It can host up to 22 guests for pre-dinner canapés followed by a three-course set menu or can be hired exclusively for up to 70 seated with a six-course degustation.
Where to stay
Crowne Plaza Hobart for all the mod-cons and comforts
The Tasman for top-notch luxury and Massimo Mele's restaurant, Peppina
Vibe Hotel Hobart for the brand-newness and great views
Mövenpick Hotel Hobart for the central location
Hotel Grand Chancellor for excellent conferencing facilities and waterfront views
MACq 01 Hotel and Henry Jones Art Hotel for the art, history and storytelling
Don't miss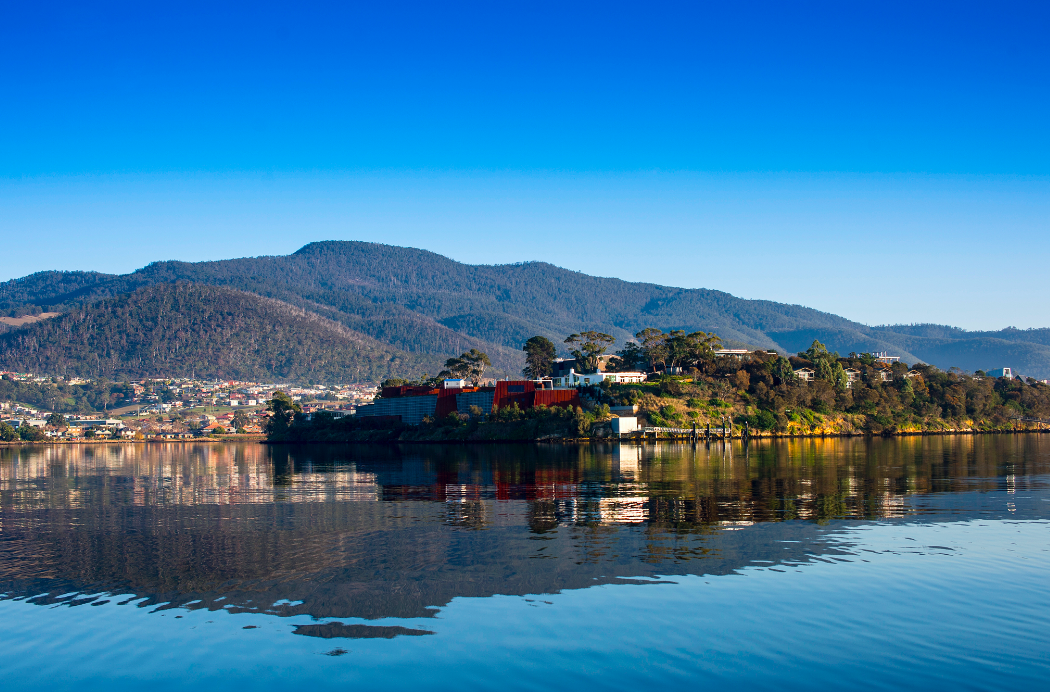 A visit to Hobart would be incomplete without a visit to the world-famous Museum of Old and New Art (MONA), which features an eclectic private collection of weird, wonderful and wacky art from around the world. Get there in style by booking the 'Posh Pit' onboard one of MONA's high-speed ferries and enjoy complimentary drinks and nibbles in the private bar lounge.