Leave your expectations at the door and discover the region's hidden gems.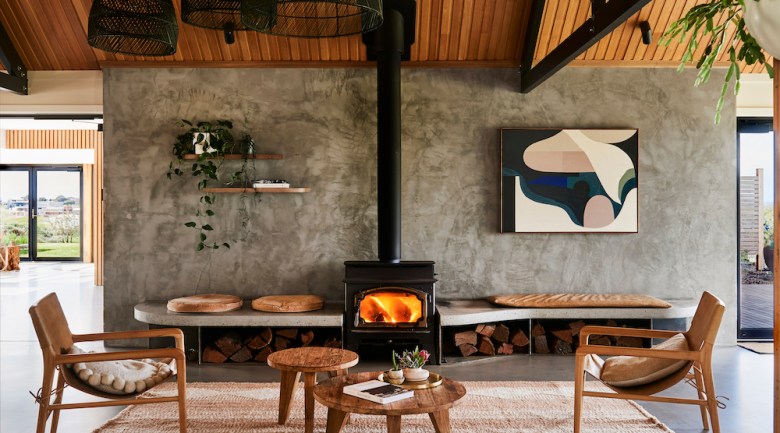 Lon Retreat
This article originally featured as the cover story in the Summer issue of Spice Magazine.
When you hear the word Geelong, thoughts of AFL, boardwalks, bollards and piers might spring to mind.
While you'd be right in saying they're all iconic to the Victorian port city, locals would urge you to leave any preconceived ideas at the door and to expect the unexpected in Geelong and the Bellarine.
Cosy cellar doors, hidden luxury retreats and safari-style animal encounters are just some of surprising experiences awaiting incentive groups.
Geelong's location is another reason to add it to your incentive planning bucket list. If you're arriving from interstate or overseas, Avalon Airport is less than 30 minutes away from the heart of Geelong, and for Melbourne groups, Port Phillip Ferries will have you there in just over an hour.
But it's not the location, accommodation or scenery that leaves the greatest impression on delegates. Rather, it's the passionate people that will have your group eager to get to know the region. Here, we explore six businesses from Geelong and the Bellarine renowned for providing high-end incentive experiences to reward, reconnect and rejuvenate teams.
Escape and exhale
When relaxation and rejuvenation is in order, Lon Retreat is the place to be. Located in Point Lonsdale, a 30-minute drive from Geelong, Lon Retreat spans more than 250 acres of rural and conservation land owned by Claire and Rob Gemes.
"Our seven individually designed suites have beautiful views of the ocean and surrounding farm landscape, where guests can indulge in our farm produce and locally sourced in-suite meals, matched with local wines from our Bellarine Taste Trail," says Claire.
Lon Retreat offers exclusive buy outs of the property for up to 16 guests, while a private meeting room and marquee spaces are also available for hire. High-end incentive groups can indulge in luxury experiences, from private mineral bathing to tasting sessions with local wine, gin and produce suppliers by the fire.
"We live in a region that is so rich in talent, from incredible makers and growers to the smiling, welcoming faces that greet you at the door. We pride ourselves at Lon for seeking out local suppliers in everything that we do," says Claire.
Go behind the scenes
Werribee Open Range Zoo is a unique attraction where visitors can get up close with rhinos, giraffes and zebras as they roam an open-range savannah located just a half-hour drive from both Avalon and Melbourne Airports. For groups looking to get even closer to the action, the zoo has just launched a range of behind-the-scenes experiences for small groups.
The Deluxe Safari Adventure emulates a true African safari with opportunities to stop, observe, ask questions and capture the perfect photo. Meanwhile, the Early Morning Savannah Experience takes groups on an intimate tour with zoo keepers as they do their morning rounds. Director Glen Holland says the experiences allow groups to see the zoo and its animals in a completely different way.
"These intimate, small-group experiences provide an exclusive glimpse into the lives of the amazing animals on the savannah," he says. "This is the closest you can get to an authentic African safari and there's no plane ticket required."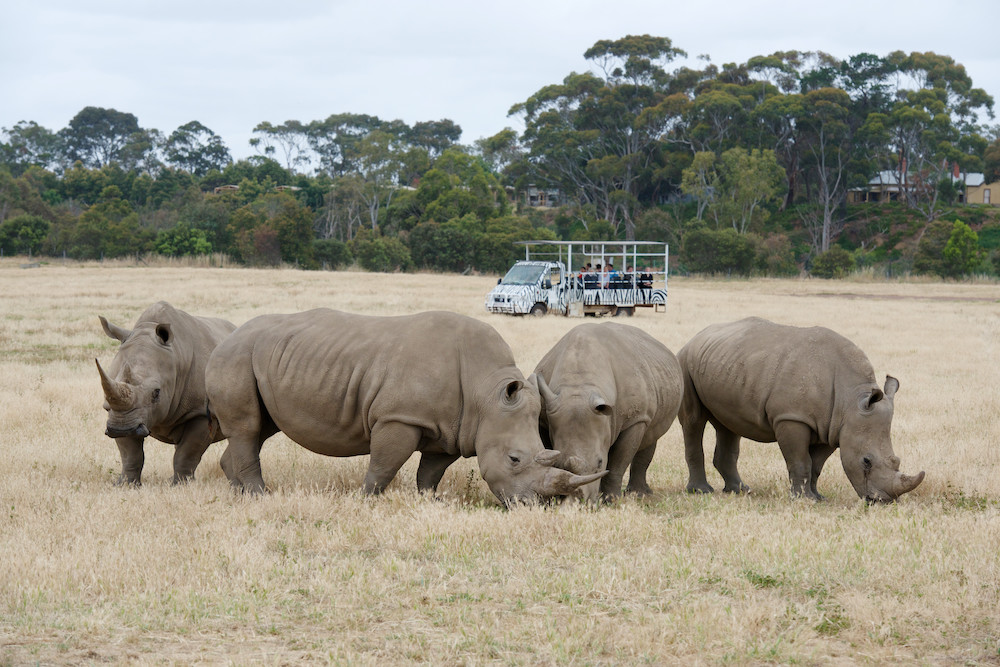 Go wild and give back
When looking to incorporate a CSR activity into your incentive program, wildlife conservation is a great place to start. Echidna Walkabout are experts in tailored wildlife tours and indigenous experiences that educate, inspire and give back. According to director of operations and groups Roger Smith, corporate groups today are enthusiastic about giving back to the environment and making a difference.
"They want to get out into the real world, get their hands dirty and get involved in bringing about change in a world that is tearing the planet apart," he says.
Echidna Walkabout offers corporate groups the opportunity to do exactly that, through a range of conservation efforts.
"All Echidna Walkabout's tours include opportunities to help with the conservation of wildlife and ensuring the natural environment that supports wildlife remains healthy," says Smith.
Whether for a team of 10 or 200, Echidna Walkabout can tailor events and tours to reward and educate incentive groups.
Indulge in local delights
Showcasing regional produce is a key component of an incentive itinerary and when it comes to Geelong and the Bellarine, some of the best food and wine can be found at Jack Rabbit Vineyard. The venue offers fine dining in its restaurant or a more casual bistro and cellar door experience at House of Jack Rabbit.
General manager Lyndsay Sharp says the team prides itself on "providing a whole sensory experience" for corporate groups.
"We offer some unique corporate experiences including an exclusive Yoga in the Vines session as well as a mussel cooking demonstration and feast," she says. "AV equipment is on hand, as well as the option for exclusive venue spaces for conferences or theatre-style corporate occasions."
With a swag of award wins under their belt, it's no surprise Jack Rabbit is described as a "gastronomic showpiece" of the Bellarine.
"Add to that the views and a stable of sophisticated, award- winning wines and we guarantee organisers will be delighted."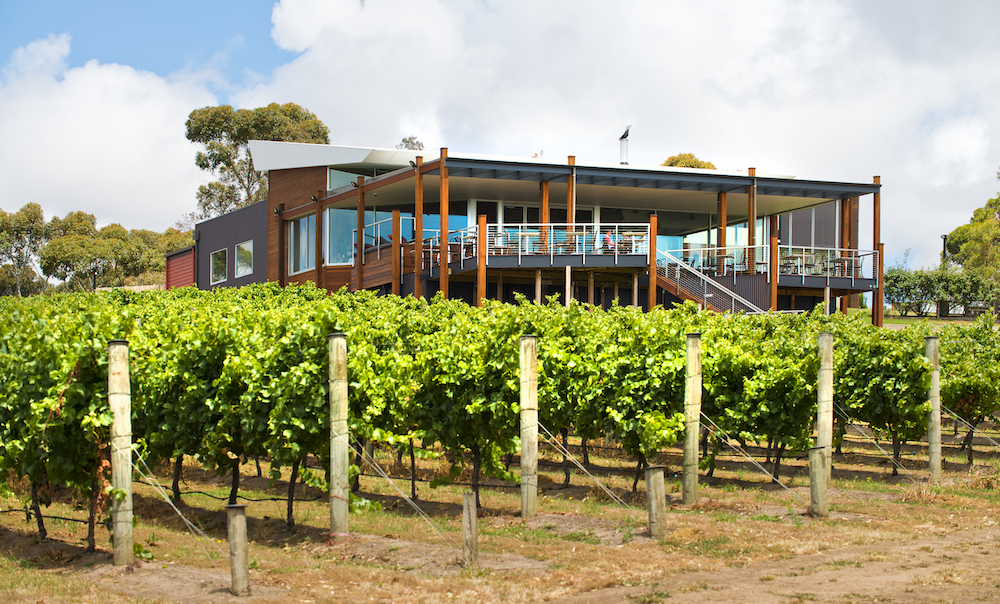 Kick back and relax
When the time comes to wind down after a day of exploring, it's time for a visit to The Whiskery. Opened as the cellar door for Bellarine Distillery in 2018, this family run venue is a must- visit for groups, where they can enjoy guided tastings in the converted original farm shed or a private distillery tour.
"Our gin tastings, which incorporate our infamous 'gin yoga' technique, are very popular," says founder and distiller Russell Watson. "We teach the art of tasting a spirit neat without experiencing the harsh ethanol burn."
The Whiskery is perhaps best known for its Teddy & The Fox gin, which showcases organic orange and lemon myrtle flavours that taste like "lemonade icy pole in a glass", but it's a new release that's got Watson excited.
"We are just about to release our first whisky, which is extremely exciting," says Watson. "We have also converted an old silo into a whisky tasting room which offers a unique experience in itself."
Swim with the dolphins
For a memorable experience that will have your delegates up close with some of Australia's most magnificent creatures, Sea All Dolphin Swims is a must-have on your incentive itinerary. The team-bonding private cruise is the most popular experience for corporate groups, which sees them embark on a seal and dolphin swim tour aboard 11-metre timber vessel Maureen M.
"These cruises offer a great way for teams to grow together through some amazingly unique experiences which will test even the most brave amongst the group," says director James Murphy.
The most rewarding part of Murphy's job is seeing teams step out of their comfort zone and sometimes conquer their fears.
"I love watching people connect with nature; the power of meeting wild seals and dolphins face to face is truly awe inspiring," he says.
---
If you're interested in holding an event in Geelong, the Business Events Geelong team can help. Contact them at info@begeelong.com.au or (03) 5244 7119.