Take a peek inside Sydney's newest hotel, inspired by the loft-style apartments of New York.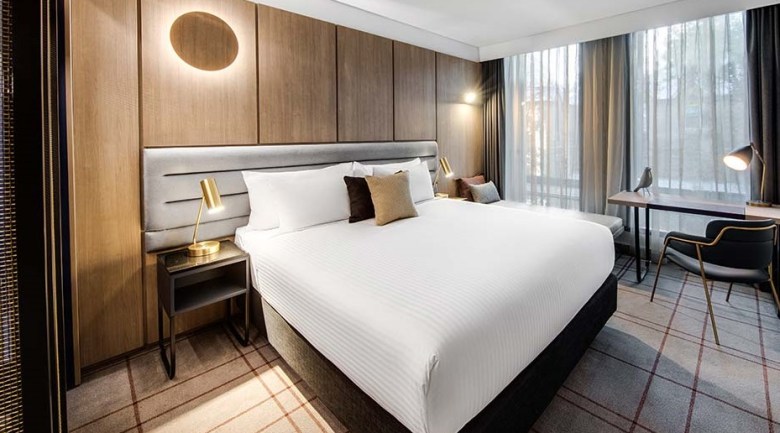 Vibe Hotel Darling Harbour Sydney
Vibe Hotel Darling Harbour Sydney has officially opened its doors, bringing New York-style accommodation to the city.
Inspired by the loft apartments of Manhattan, the property boasts 145 guest rooms each fitted with curved rainfall showers, embedded window day lounges and retro bathroom fixtures.
Design firm WMK have created warm, inviting rooms with a modern aesthetic, appealing to business and leisure travellers as well as millennials.
Watch a sneak peek into the brand new accommodation rooms here:
The hotel will also become a hot destination for summer events, with rooftop bar and restaurant Above 319 offering views across Darling Harbour.
Available to hire for events, Above 319 can host up to 80 people and is centred around the rooftop's heated infinity pool.
Downstairs, the hotel also features a casual dining option, The Sussex Store, perfect for grabbing a quick coffee or leisurely lunch.