Bookmark this stylish new hotel for your future events.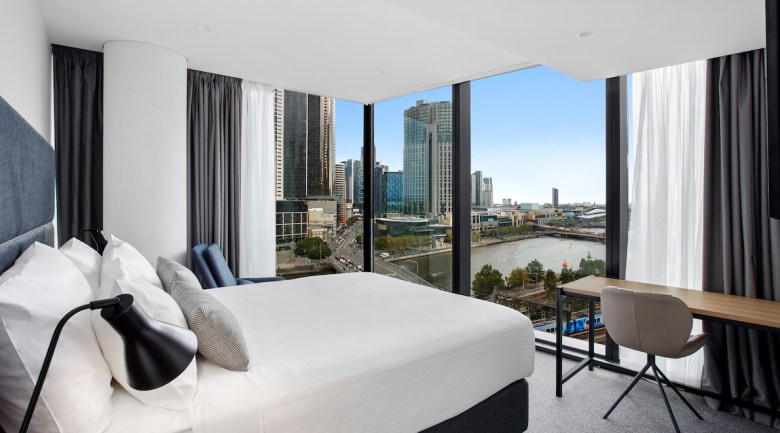 In some positive news for the Victorian capital, Vibe Hotel Melbourne has officially completed its build and is now open.
The 206-room hotel sits atop a heritage shopfront on the corner of Queen and Flinders Streets in the CBD.
While travel to Melbourne is off limits for now, this new hotel is poised to be a favourite among visitors and event organisers in the future.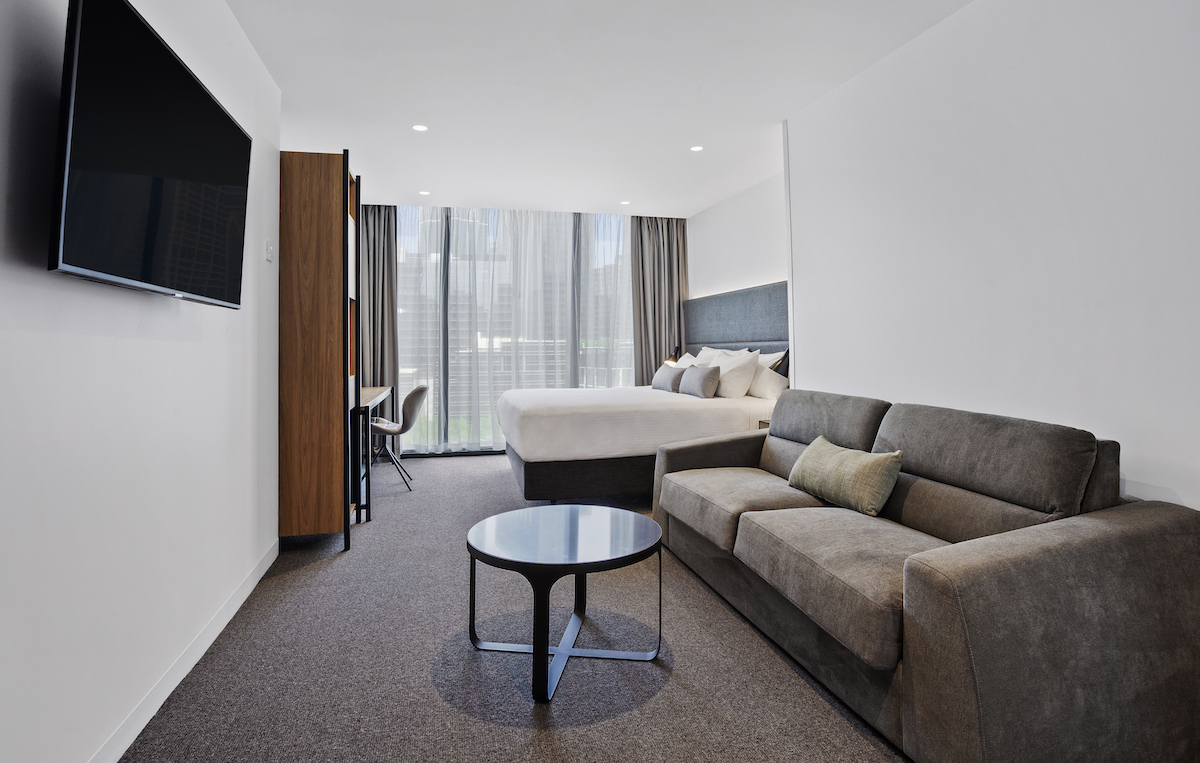 Each of the hotel rooms feature floor-to-ceiling windows, promising loads of natural light and uninterrupted views over the city and across the Yarra River.
"The real beauty about Vibe Melbourne is that it's within walking distance of everything people come to see, but for guests who don't want to spend all their time out, there's the appeal of staying in, ordering room service and watching the city in slow motion," said TFE Hotels regional general manager Stephen Moore.
"Normally, in a hotel of this size – on a corner, in the middle of the CBD – 20 to 40 per cent of rooms would have no view, apart from looking into another building."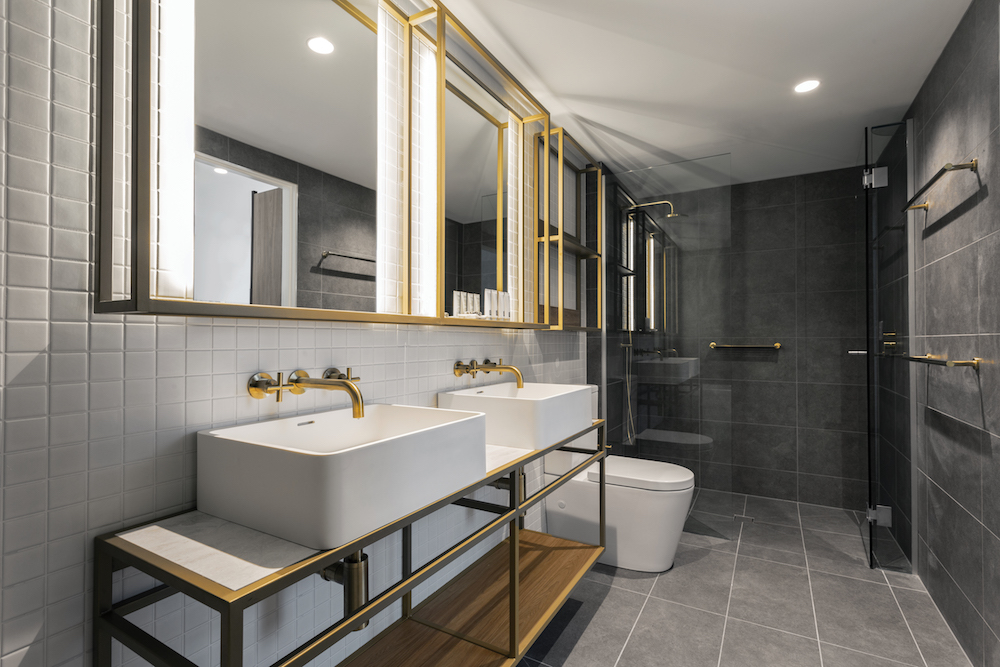 But the showstopper of Vibe Melbourne is the Terrace Suite located on the 22nd floor.
It features views over the city and a private outdoor terrace, large enough to entertain 22 people.
The property also features three meeting rooms with the capacity for up to 100 delegates.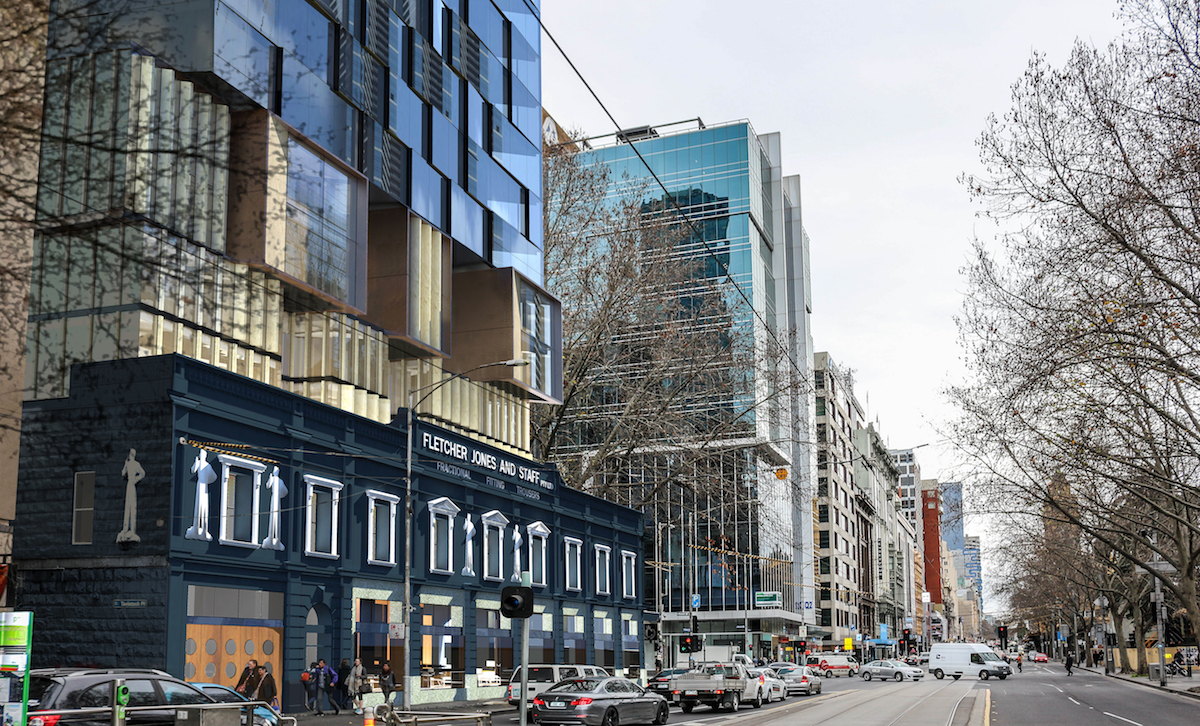 More reading
State-by-state update on border closures and openings
Melbourne secures three major business events
PM meets with MEA and EEAA to address business events