Once complete, the venue will host events of up to 5,000 people.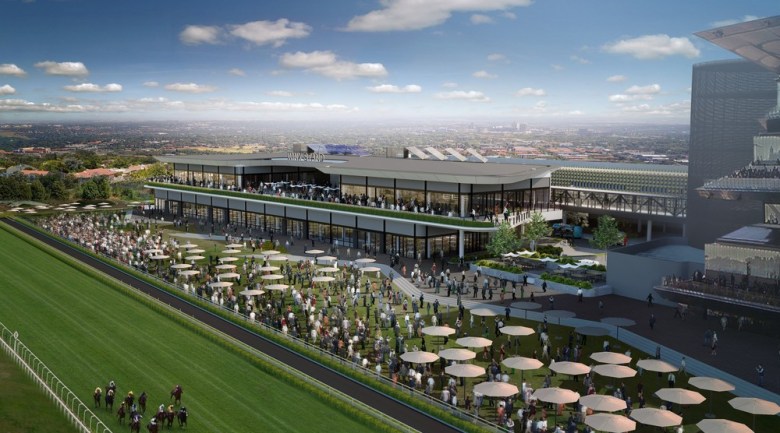 Artist's impression of The Winx Stand
Australian Turf Club (ATC) is gearing up to welcome business events to its brand new venue, the Winx Stand, currently under construction at Sydney's Royal Randwick.
Due for completion in October 2021, the large-scale event centre will offer light-filled spaces ideal for conferences and galas, while the open-air rooftop space is suited for cocktail events and break-outs.
Named after one of the world's best racehorses, the Winx Stand will have capacity to host over 3,500 delegates for seminars and conferences and up to 5,000 for standing events.
In the video preview below, television presenter Tim Gilbert talks to Melinda Madigan, general manager of commercial operations at ATC, about what event planners can expect from the venue.
Madigan says the new event space will further enhance ATC's proposition to the meeting and events sector.
"It's going to be an event venue that will put us on the map even more so," she says.
Watch the full video interview below:
More reading
Five ways to market your next event for maximum success
Case study: IABCA Global Leaders Forum at ICC Sydney
Sydney's Cahill Expressway to be transformed into live event precinct