The CBD venue now offers increased capacity and a brand new menu.
Sydney venue 1821 has relaunched with a brand new look and menu, marking a new era for the Greek restaurant.
With new executive chef George Economidis at the helm, the restaurant has undergone a change in culinary direction with more of a focus on seafood.
Economidis, who owns BlueFish Restaurant Group, operates three award-winning restaurants in Greece each boasting a modern menu with international influence.
"My cooking is inspired by my passion to create, my love for raw ingredients and the blue Greek ocean," he said.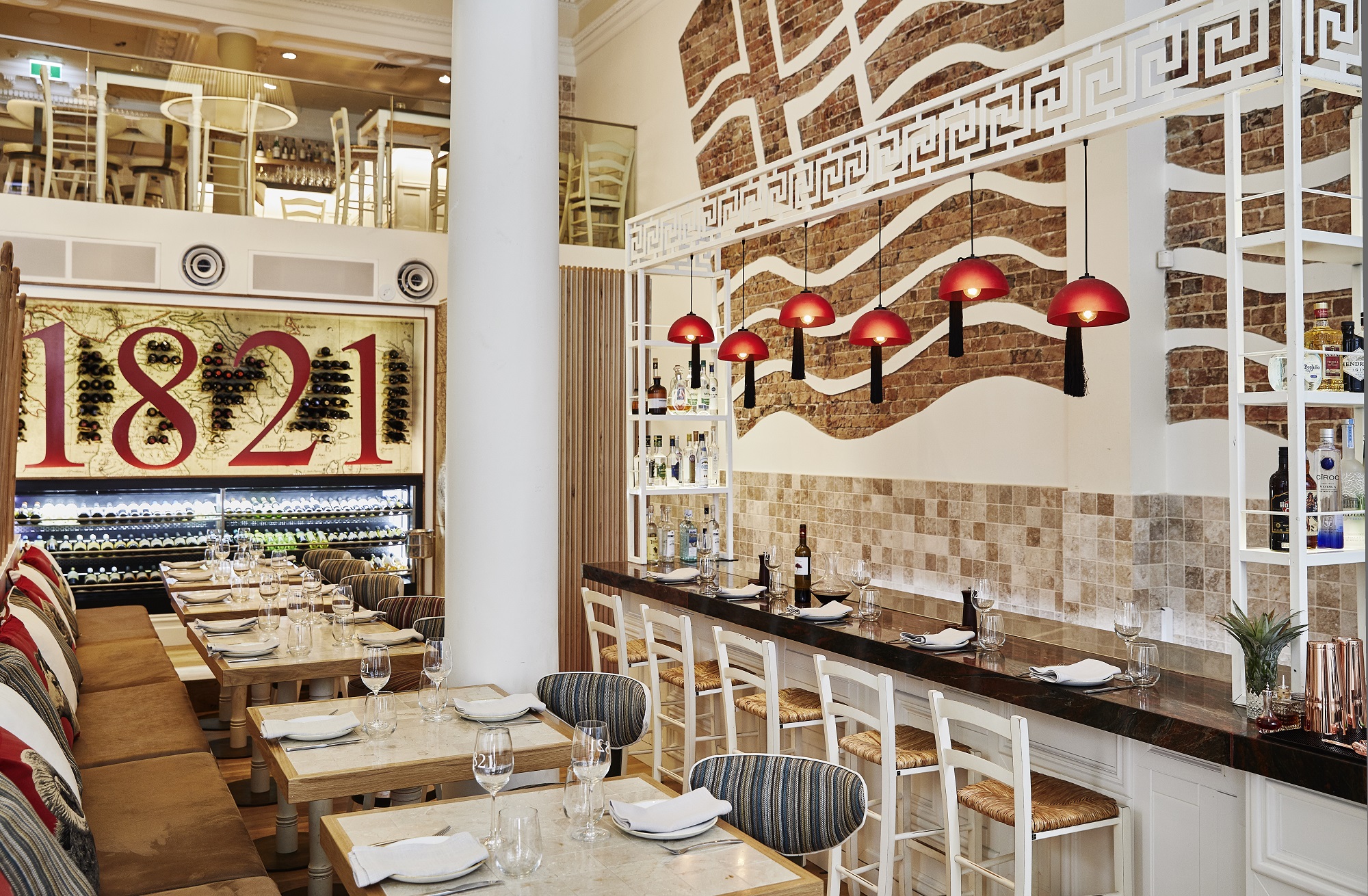 "It is not the recipes that make Greek cuisine special but the soul of the Greek culture that make it unique."
New hero dishes include snapper fricassee with spinach, lettuce and egg-lemon sauce, kingfish carpaccio with yuzu kosho, lemon juice, ponzu, Greek olive oil, chilli, cherry tomatoes, and sous vide lamb with crackling, potato puree and pistachio crumble.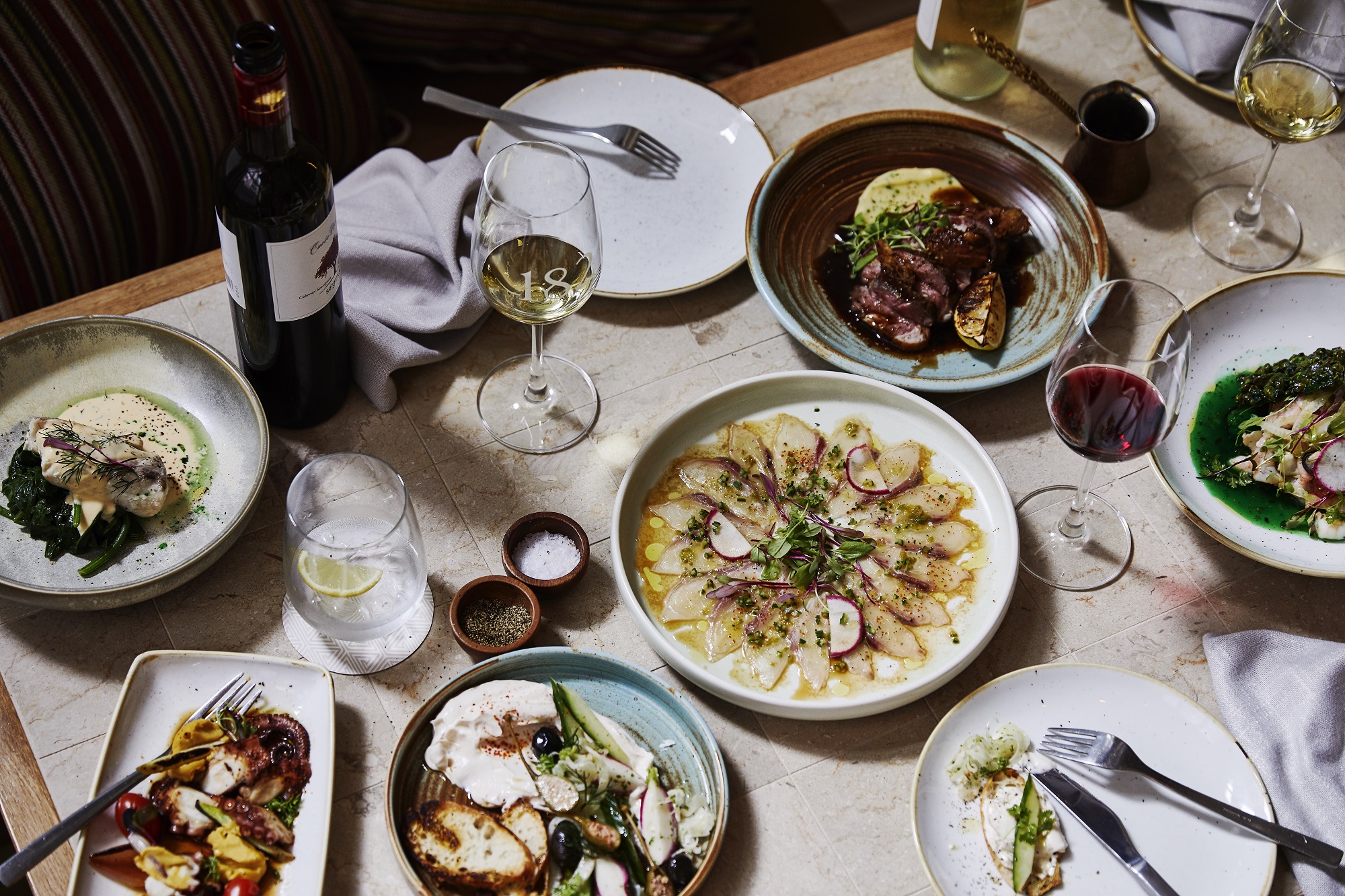 The dessert menu features dishes such as Galaktoboureko, a Greek dessert of custard-filled pastry with vanilla ice cream, and Callebaut chocolate cremeux with passionfruit and coco crumble.
The restaurant's interior has also been refreshed, with the venue's original Athenian designer, Dimitris Economou, having returned to give the venue an updated look.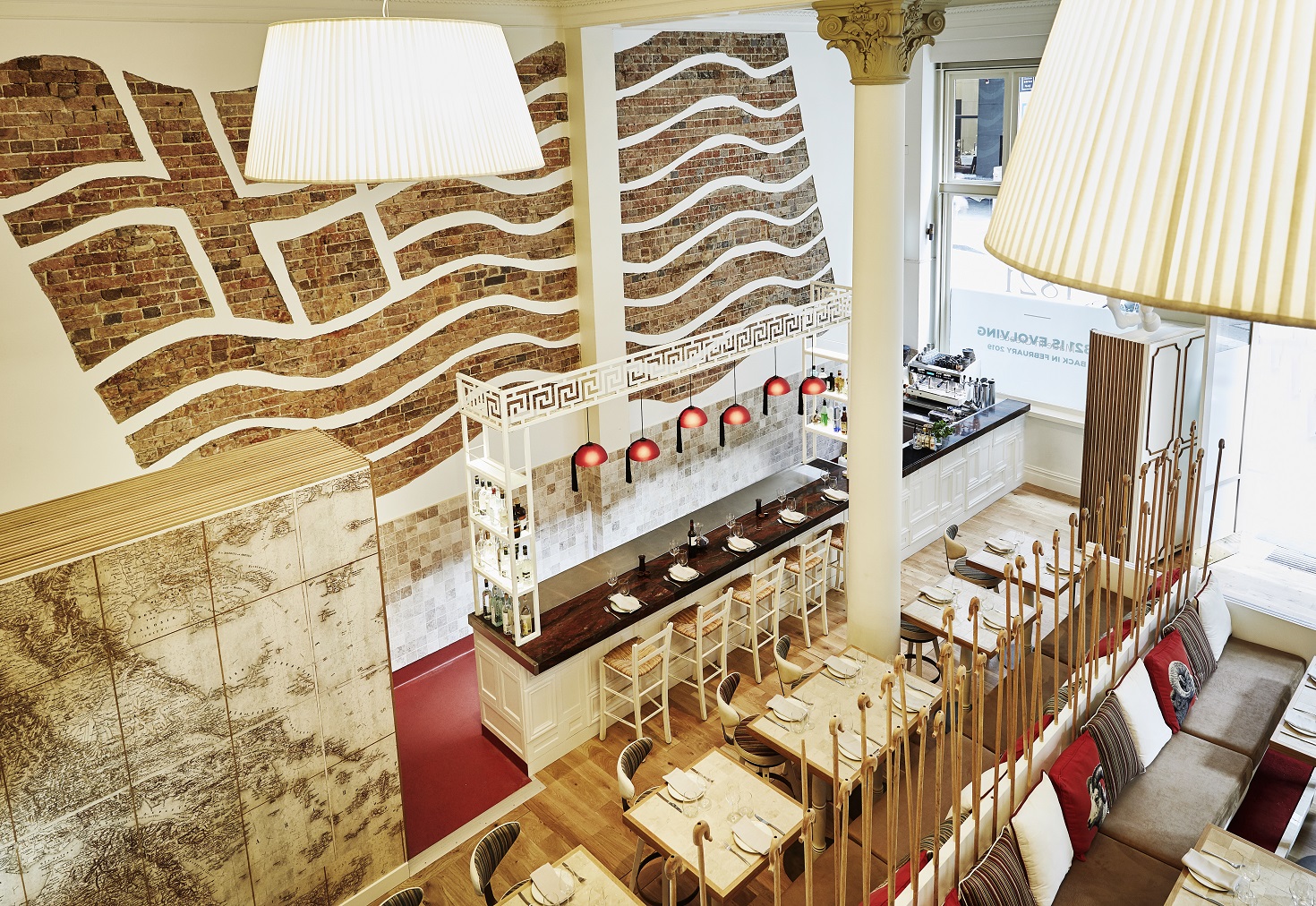 A large bar has now been built against the chiseled brick Greek flag, opening the dining space to allow for even more guests. A private chef's table has also been added, suitable for dinners of up to 10 people.
Event planners can utilise the entire restaurant, mezzanine level or bunker bar Odessa for corporate events.