Quest Apartment Hotels has opened its first New South Wales property for 2016.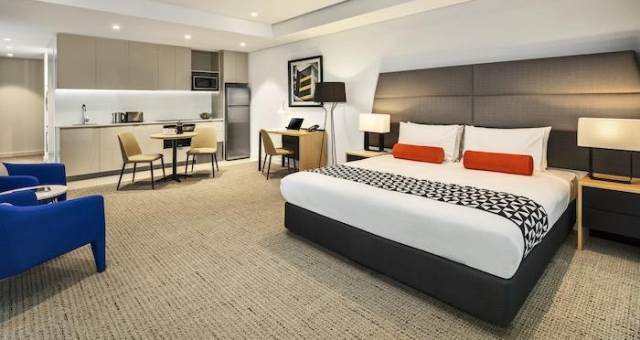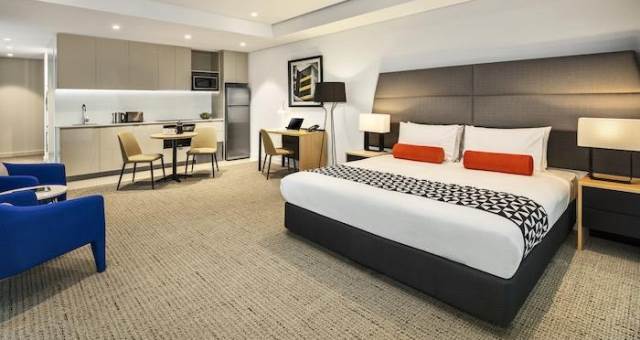 Quest Apartment Hotels has opened its first New South Wales property for 2016 – the brand new Quest St Leonards at 10 Atchison Street in the lower North Shore suburb of Sydney.
Quest St Leonards is the first of three new Quest properties scheduled to open in the capital city this year, to be followed by Quest Bella Vista in June and Quest Macquarie Park in December.
Quest CEO, Zed Sanjana, emphasised the importance of the Sydney market in the company's growth strategy looking forward.
"Sydney continues to be a key growth market for Quest, as we continue increasing our presence, strengthening our brand and cementing our position as the accommodation provider of choice for travellers doing business and spending their holidays in New South Wales," he said.
"According to STR Global data from the September quarter 2015, occupancy in Greater Sydney increased to almost 86% – positioning the city as the top performer in Australia's hotel market. This demand is simply not being met by supply – an issue we are addressing with the three properties scheduled to open this year.
"Quest St Leonards is located within a triangle of prominent commercial centres of Sydney – the CBD, North Sydney, and Chatswood – with a growing number of national and international companies choosing to base themselves in these areas.
"I am looking forward to considerably growing Quest's presence in Sydney, expanding our offering in 2016 to include St Leonards, Bella Vista and Macquarie Park," he said.
Quest St Leonards Franchisee, Brent Howard joined Quest from successfully establishing and operating two Grill'd burger restaurants in Melbourne over eight years. Prior to Grill'd, Brent spent the majority of his career as a procurement manager, working in the transport and logistics, travel, mining and construction sectors. He expressed his delight about joining the iconic Quest Apartment Hotels brand and the opportunity to open Quest St Leonards at such an exciting time in the company's journey.
"Quest St Leonards is testament to Quest's dedication to the needs of its core market – business travellers – and the perfect addition to Quest's offering in Sydney. Centrally located between key commercial centres and host to a number of large national and international companies, I am confident there will be significant demand for accommodation at Quest St Leonards," Howard said.
"I can't wait to welcome our first guests in February and look forward to growing the business, with the strong support of the established Quest network," he said.
The brand new property features 79 studio apartments and guests will have access to an onsite car park, gymnasium and swimming pool.
2016 sees an extensive pipeline of new property openings for Quest across Australasia, opening in 11 new locations. In addition to St Leonards, this includes: West Perth, Mounts Bay Road, East Perth and Fremantle (WA); Newcastle West, Bella Vista and Macquarie Park (NSW); Port Adelaide (SA); Dandenong Central (VIC); and Petone (New Zealand).