The founders of Little Creatures beer have started building a boutique property in Perth, which is due for completion in early 2015.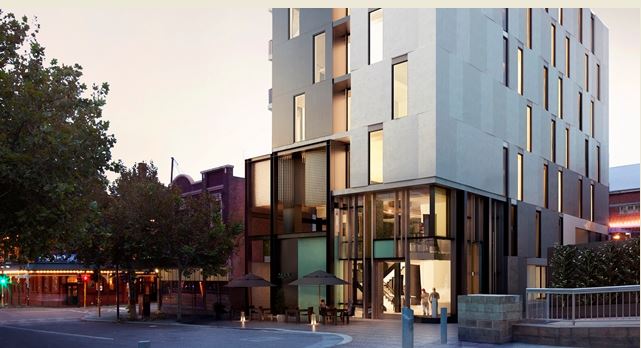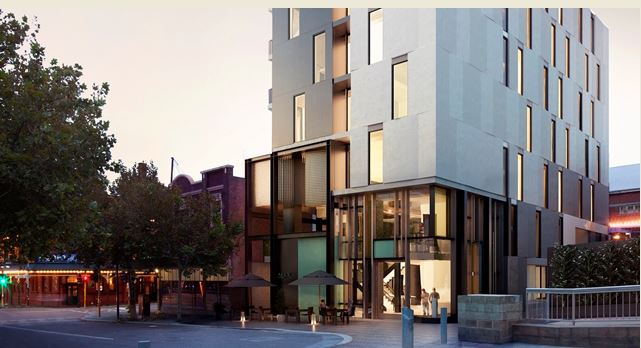 By James Wells
The founders of Little Creatures beer have started building a boutique property in Perth, which is due for completion in early 2015.
The business partners behind the new Alex Hotel is a consortium of Little Creatures creators – Howard Cearns, David Martin, Nic Trimboli, Adrian Fini and Miles Hull who are calling themselves Cicero Project for the venture – named after the Roman Emperor who was a philosopher and brought about cultural change.
The 74-room hotel located on James Street is situated on the edge of Perth's CBD near the suburb of Northbridge. The hotel is scheduled to open in early 2015 and has started recruiting for a hotel manager ahead of a full recruitment drive closer to the opening date.
Hull, who was general manager of Little Creatures at startup and later the company's marketing manager before the business was sold to Lion, will be the general manager of the new hotel.
He said there are several reasons why the hotel has been called Alex.
"We love the idea of the hotel having a distinct personality and Alex is a very universal name around the world, common to many cultures. Not only but the name Alex is also a name that is dear to each of the partners involved, each having a close family member called Alex," Hull said.
"Alex is an individual hotel with an independent spirit. Alex will appeal to thoughtful and engaged travellers, be they corporate or leisure – travellers that take care in selecting a hotel and are looking for somewhere to stay that shares their independent spirit and provides a connection to the neighbourhood surrounding the hotel.
"Each of us have had a long standing love of hotels and see an opportunity to introduce some fresh thinking to the industry, a bit like we did with Little Creatures years ago. We see an opportunity for hotels that are independently minded and celebrate the true craft of hospitality, but deliver them with creative and modern thinking. We're yet to get Alex up and running, so we'll see where we go there after.
When challenged if beer would be a feature of the hotel, Hull responded "There is no room for a brewery in the hotel, but we will have lots of good craft beer available. The reception and lobby will feel like a great wine bar or cosy cafe. It will be the exact opposite of lobby of yesteryear that has more in common with an airport waiting lounge. The hotel will also have a rooftop terrace with a garden and great views of the city."
Hull has confirmed that the Hippocampus business, a drinks distribution company started by Cearns, Trimboli and Martin, will operate separately from the Alex Hotel.
"Hippocampus is a completely separate entity and aside from sharing ownership is run quite independently, however the overall ethos is the shared in that we love to celebrate craft and craftsmanship."