The refurbished Strathfield Event Centre can cater for up to 650 pax across its new event spaces.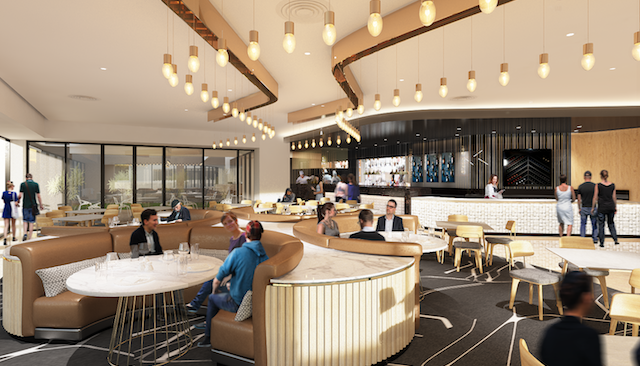 A rendering of the renovated 200-seat casual bistro.
A render of the renovated, 200-seat casual bistro.
Sydney's inner west has today, 6 September, welcomed a new multi-million-dollar event venue, with the launch of the Strathfield Event Centre.
Located at the Strathfield Golf Club, the new venue is part of an 84-acre redevelopment, which also includes a 200-seat bistro, a refresh of the 18-hole golf course and expansion of the clubhouse.
Three event spaces are on offer, with capacities spanning from 80 to 650 pax, plus a state-of-the-art business centre, featuring work stations and training rooms.
The venue has engaged Forte Catering & Events to manage the planning and implementation of all large- and small-scale events.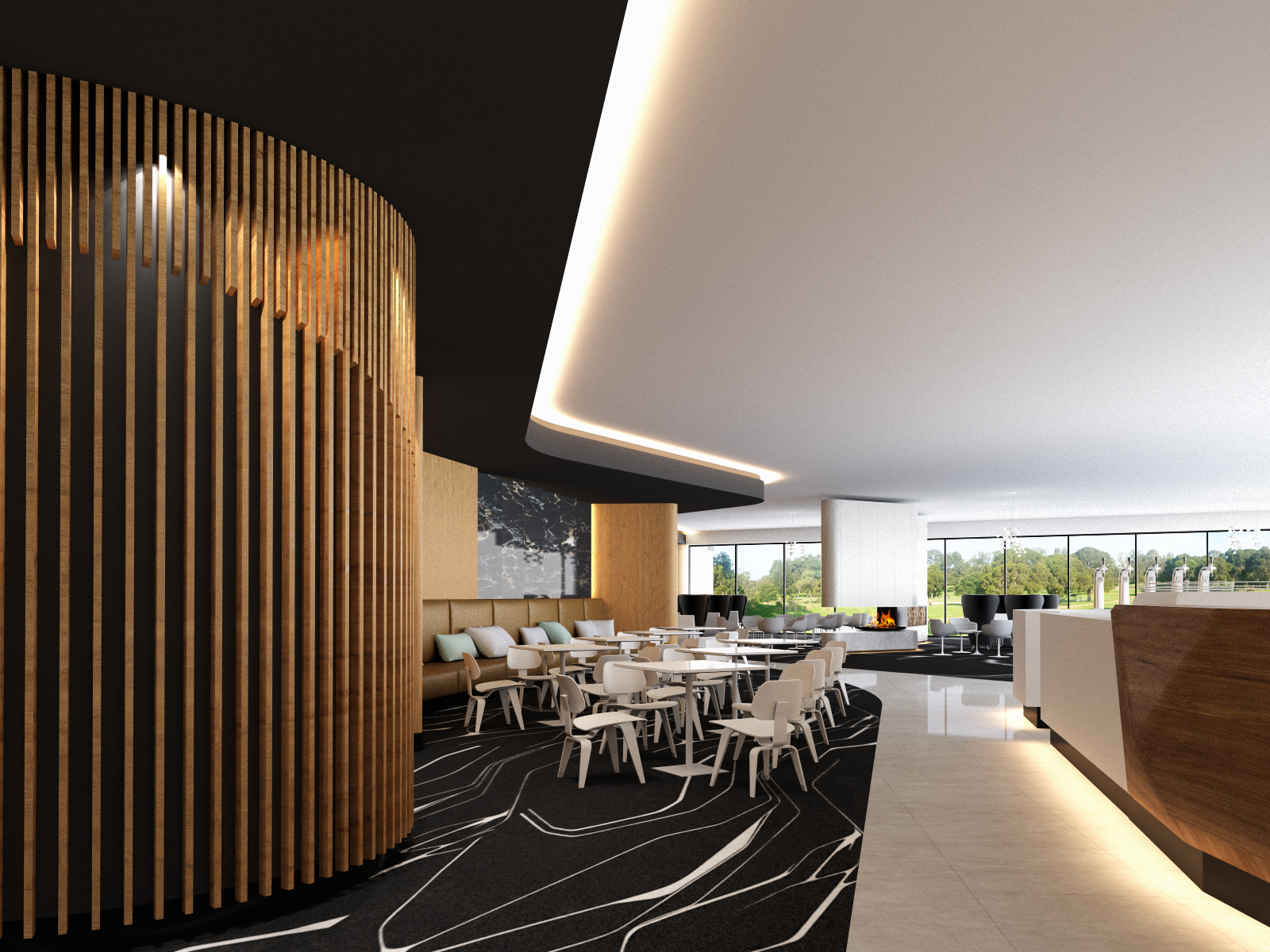 Forte Catering & Events director Ross Mitchell says the venue will become a major hub for corporate events.
"The size, scale and clever design of Strathfield Event Centre alongside Forte's talent for delivering exceptional food and service will mean Strathfield is set to be positioned as Sydney's new hot spot for events that have a 'wow' factor," says Mitchell.
The new alfresco dining space, Pavilions Eatery, is headed up by executive chef Anthony Sullivan (Quay, Oprah House, Bilson's) and head chef Jason Husar (Sheraton, Royal Randwick Events Centre).
The menu is inspired by the multicultural local community, blending cuisines and flavours from all over the world.