Co-working space WeWork opened its second Sydney location yesterday.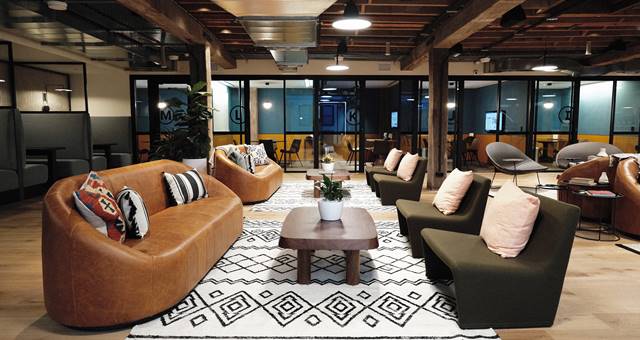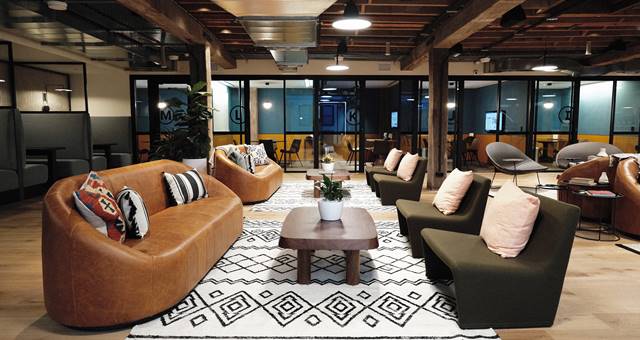 Co-working space WeWork opened its second Sydney location yesterday.
Located at 100 Harris Street, WeWork Pyrmont is located in a former woolstore. The building itself is more than 100 years old. The exterior of the building retains its original form, and huge original timber beams and columns have been retained throughout the space.
The interior design follows the sentiment of celebrating the warehouse building, by exposing the original features wherever possible and choosing finishes that complement the industrial, warehouse style of the building, such as mild steel cladding, and cement fibre sheeting.
Other key details about WeWork Pyrmont include WeWork Pyrmont will be home to 1,700 new members and offers a variety of larger spaces to cater to the needs of mid-to-larger sized companies, including a variety of meeting rooms for members.
Catering to the diverse needs of its members, WeWork Pyrmont has a mother's room as well as a wellness space and is dog friendly.
Other features include balconies and gardens, car spaces as well as WiFi throughout; free coffee, including a special blend from local coffee roaster Double Roasters; beer and cider from local breweries Wayward and Willie the Boatman; fruit-infused water; and more.
WeWork encourages collaboration through the design of its locations (ample common space; glass throughout); the Community team; programming and events; and the digital network.
Each WeWork location is staffed by a Community team that act as office managers, event planners, and business matchmakers. The Community team knows our members' needs and it's their job to make connections, help plan events; and simply make sure members' offices are running smoothly.
WeWork Pyrmont members will have access to over 100+ WeWork locations worldwide from Los Angeles to New York; Shanghai to Seoul; and London to Berlin, as well as our digital network with 75,000 members around the globe.
WeWork Pyrmont will host events and programming for its members, from 'lunch and learn' sessions on topics that can help them grow their businesses, to 'Wellness Wednesdays', featuring yoga and massage, networking events and happy hours.
WeWork Pyrmont is located at 100 Harris St, Pyrmont NSW.