A total $3 million was spent to refurbish the hotel's 32 guest rooms with a new luxurious fit-out.
The hotel's 32 guest rooms have a new luxury look
Mount Lofty House, MGallery by Sofitel, has unveiled its new-look guest rooms following a major refurbishment project.
The project took place over 12 months and was carefully considered to ensure the 167-year-old Adelaide Hills property retained its historic charm.
A total $3 million was spent to transform the five-star hotel's 32 guest rooms, with four-poster beds, velvet upholstery and luxe marble bathrooms.
Spice News recently experienced the new guest rooms, which you can read about in the February issue of Spice Magazine.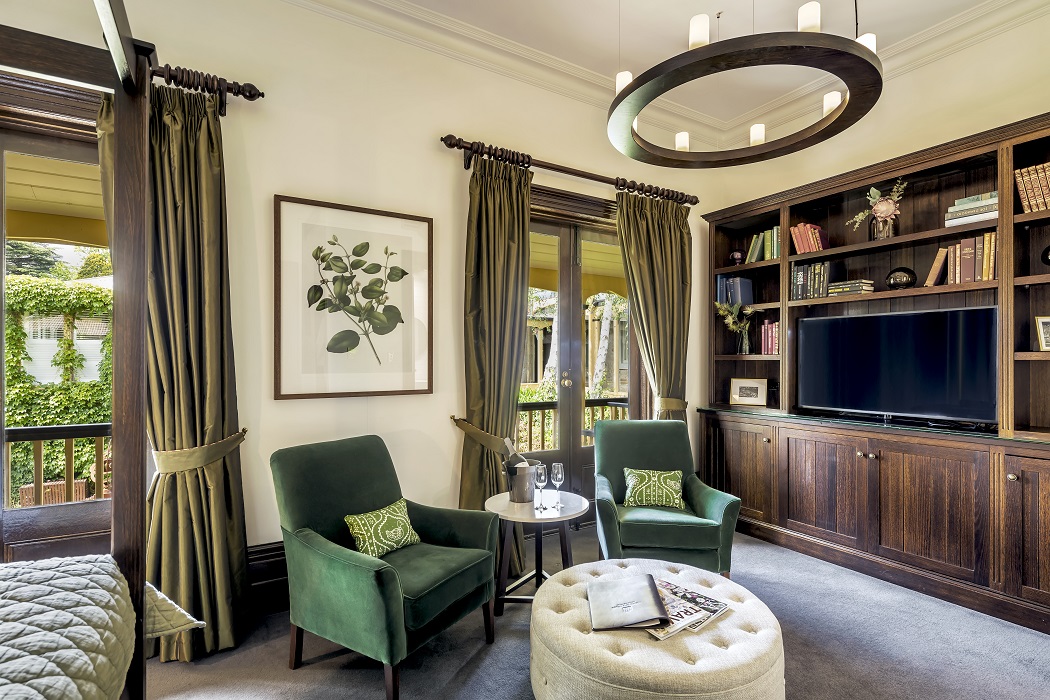 The hotel spent an additional $3 million to create a brand new reception area, restaurant, bar and conference facilities.
Following the renovation, Mount Lofty House is gearing up to launch its new luxury lodge in September 2019.
Sequoia at Mount Lofty House will include 14 brand new luxury suites, located in a separate part of the property overlooking the Piccadilly Valley.
The $15 million development will offer a high-level of service and security for guests looking for a ultra-luxury stay.