In the lead up to International Women's Day on March 8, Spice caught up with one of Australia's leading female executives.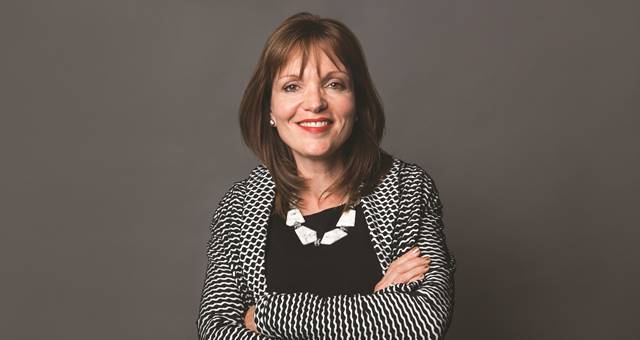 Rachel Argaman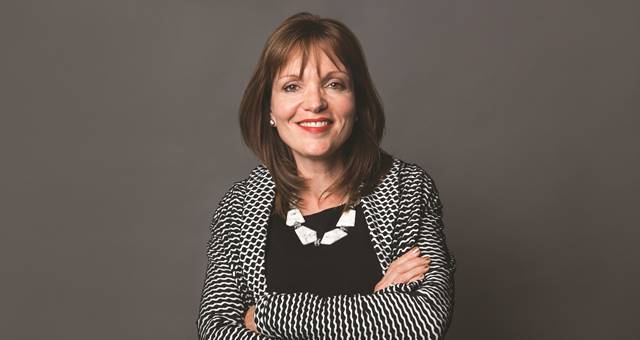 In the lead up to International Women's Day on March 8, Spice caught up with one of Australia's leading female executives.
When Rachel Argaman fell pregnant with her first child, she told her female boss she had good news.
She was greeted with the sardonic response, "What's the good news?" and immediately had the offer of a company directorship revoked.
She resigned the next day and was also fortuitously offered another better role elsewhere. Again, she was dealing with a female boss but this time when she shared the news of her pregnancy, the woman in question simply asked,"OK, what does that mean for your start date?"
This experience set the tone for what would become a core value of Argaman's – creating space and flexibility to allow people to have children. Read on for her insights into leadership, balancing family and the need for a support network.
1. Do you think being a woman has helped or hindered your career?
I have never seen my gender as an issue in my career. Perhaps I have been fortunate in that I have always worked in corporations where there were strong female role models in leadership positions. Until I emigrated to Australia I always reported directly into a female boss. In each case they were very supportive, except for one instance when I fell pregnant and experienced prejudice from one female leader and help from another female leader.
2. Do you think that your organisation has a more female-friendly culture because of you? If so, in what ways have you influenced this?
I don't believe the company culture at Toga or now at Toga Far East Hotels has ever been discriminatory, but I would say that being a parent makes me more accommodating and understanding that strong outcomes can be delivered and children and parenting accommodated at the same time. And that it works differently for different people and for different roles. So I have, wherever possible, asked people to explain how they can continue to deliver outcomes in ways that work for them and their families. For some that has been job sharing, for others the solution has been unique.
For example, one of our sales managers who had excellent relationships and whose primary role was contracting and looking after a major airline partnership, used to bill us only for the hours she worked. She ended up doing more that she had thought as she was able to work on contracts at night and meet with the clients with whom she already had excellent relationships during some days, including at coffee shops with her baby in tow. She worked this way for many years after that. In another case, I am very proud that one of our female Hotel Managers in Germany was able to have a baby in her forties when she had previously been with companies whose culture was less supportive. We were delighted for her when she fell pregnant and simply asked how she proposed to manage and what support she would need. She took maternity leave for a few months. Her Assistant Manager stepped up and covered a number of duties. There was a period when she then worked shorter hours, but still in her role as Hotel Manager, giving her team strong support and direction. Presenteeism is not always an indicator of effective work. Many people can manage well in the hours that work for them.
3. How do you balance the demands of being a mother with the demands of work?
My family is important to me, my work is important to me and I try to prioritise the right actions at the right times. If there is a critical deadline at work, that might take precedence over dropping a child at school and I would ask my husband to do all the school lifts for example. But if a child was really ill, that would take priority over something from a work perspective and I would ensure the right people were stepping in at work. A strong, capable and supportive team is always essential – both at home and at work. We have wonderful support – until recently from my mother-in-law, who very sadly passed away last year – as well as amazing nannies who have worked with us for long periods of time and been truly dependable, loving and caring.
4. How did you manage your maternity leave?
Differently for each of my three children. For my son I had finished up at my previous employer and was due to start a new role when he was six months old, working until 3pm. I ended up starting earlier as I had a great nanny and he was a very easy child and I just missed working. Once I started, I found it a real juggle and had many lessons to learn, for example how hard it is to work from home with a sick child, especially if they are not sleeping. For my daughter I took only six weeks off but was still doing several work meetings with clients and my team, and clearing email. Again there were a lot of lessons to be learned such as two children is not as simple as 1+1. There are conflicting needs not just twice the amount of the same needs when you have children of different ages. Managing afternoon sport demands for a young child with a baby who needs feeding in the car, for example. There is an old saying that 'it takes a village to raise a child' and there is a lot of truth in it. I have always had great nannies and a great circle of supportive friends happy to do lift clubs and we have made it work. Not without anxiety and stress from time to time! I am always very grateful to have had and to still have the amazing support network I have. Not least of which is an incredible husband who is a great parent and very good at remembering which clothes (sports uniform, tennis racquets, soccer boots…) needs to be put on on which days, and generous friends who text to remind me it is mufti day or a gold coin donation day or that school is finishing early or late.
5. Do you think having children is generally a career killer for women who want to get into upper management roles?
No I definitely don't think that and I and many of my colleagues and friends who have senior executive roles are living proof of that. I do think things need to be planned for and that support arrangements from your network of family, friends, and paid help if you can afford it need to be put in place. Much depends on the type of work being done. Is it relationship driven, is it technical in nature, is it time bound or does it, or some of it, lend itself to flexibility? I think companies are more and more progressive about accommodating parental needs for parents and carers of both genders. In our company the management at all levels within our organisation, junior, middle and senior is roughly 50/50 male and female and I think it simply reflects the population at large which is exactly what you would expect to see in all organisations. I also believe that the experience of managing children, parenting and working is good experience for managing the competing demands of an executive, or indeed, any career.
6. What changes have you seen with regards to gender diversity during your time in management?
I have seen changes with regard to paid parental leave and more flexibility in terms of considering a variety of solutions and hours for people to work or return to work. I support parental leave but in some cases in Europe I think the legislation has gone too far and ends up effectively causing the very discrimination it is seeking to redress. In countries where companies have to keep a position open for three years while waiting to hear if someone will elect to return to their position or not. I have had recruiters who have advised me against hiring women in Europe for this very reason. I have always responded and have and always will insist on interviewing candidates of both genders for roles. At the end of the day, by hiring on merit and not excluding anyone from the recruitment process on the basis of gender we have ended up with equality in the workplace in our company.
7. What advice would you give a woman who is wanting to have a family and progress upwards in her career?
I would strongly recommend open and honest communication regarding intent and plans. At the same time, acknowledging that, for any birth, and particularly with first children, it is hard for a parent to know how they are going to react. They may feel for example that they will want to return to their role after just a few months but then find the experience they have to be one where they no longer want that once they have their child. Or they may find they have particular challenges with particular children. Or simply that plans evolve in different ways.
8. What role do men have to play in women's careers?
I don't see things quite as gender specific as this. Both men and women have roles to play in women's careers. This can be as a support role in co-parenting and juggling child care. It can be as a mentor, colleague or boss in business. Or it can be as part of that ever critical support network either professionally or personally as one juggles competing priorities and makes decisions on who should be where and do what, or as simple as deciding who.