The venue is taking a new spin on team building and leadership training.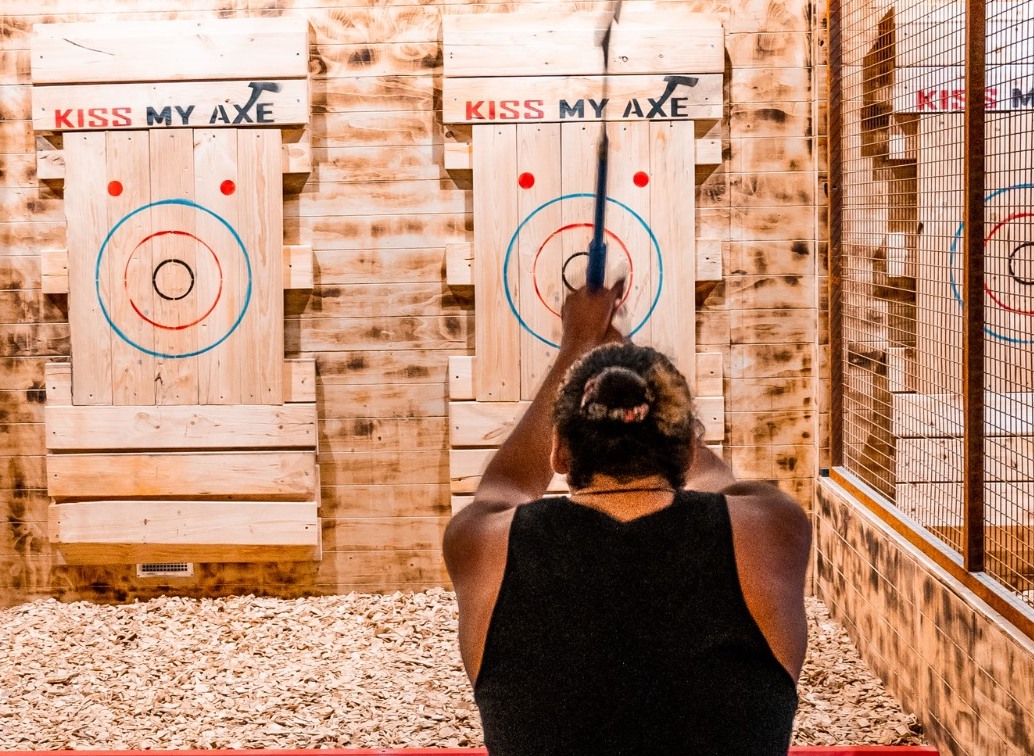 Kiss My Axe has launched in Sydney
Sydney has a new corporate team building offering on the market, following the launch of Kiss My Axe in December 2020.
The venue combines a fully equipped corporate space together with indoor axe throwing, which is growing in popularity across Australia and the world.
Axe-throwing venues aren't entirely new to Sydney, but something the separates Kiss My Axe from the rest is its founders, Ian Williams and Jason Macdonald.
In 2019, Williams, with 20 years' experience in the corporate space, and MacDonald, with a background in hospitality and other axe-throwing venues, realised they could combine their areas of expertise with their love for action-packed sports.
"We wanted to create a space to bring people from all demographics and walks of life together for a good time," said Macdonald.
"With my hospitality experience, and Ian's 20 years leading teams in the corporate world, it felt like the perfect combination and opportunity for the market"."
Williams said the combination of entertainment, leadership and team building all under the one roof is another unique selling point.
"The other difference is that even as owners, we're onsite at all times, greeting guests and ensuring they have a personalised experience. This is really important to us," he said.
"We're a standalone venue and want to offer exceptional service. Other venues have various locations and you might meet a coach on arrival, but not the owner."
Focus on corporate experiences 
Kiss My Axe has partnered with On Point Leadership & Coaching to offer a series of interactive leadership workshops and team building activities at the venue, that can be customised to each group.
The venue also includes a small private break-out space, perfect for presentations and catering.
Williams said the team building activities are a great way to reward teams after a tough year.
"As teams have been so isolated and disjointed during COVID, it's really important to give staff the opportunity to connect in person," he said.
"By hosting a team building day at Kiss My Axe, we're finding leaders can give their teams the choice; they can still join via Zoom if they wish, but a fun activity like axe throwing is a great drawcard. It brings people together again."
Team building options include a full-day 'Don't Get Axed' schedule, which includes an axe-throwing competition, interactive leadership workshop, 'Free the Leader' escape room activity and a choice of catering options.
"Corporate teams haven't seen each other for months due to COVID restrictions. It's time to get out of our PJs and reconnect," said Williams.
Kiss My Axe is located at 19 McCauley St, Alexandria and is open seven days a week.