Crowne Plaza Queenstown recently hosted 12 PCOs on an adrenaline-filled adventure in New Zealand's hot-spot.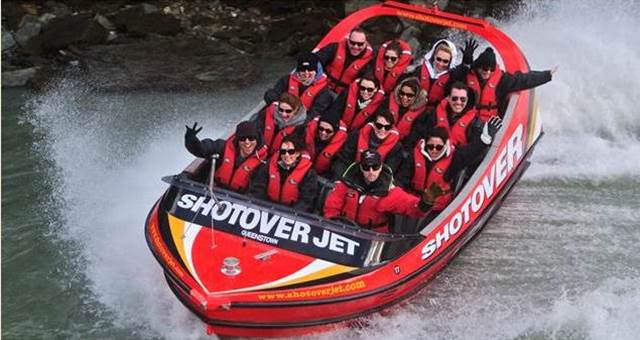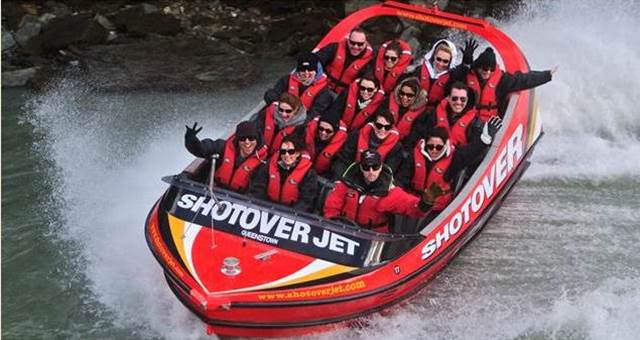 Crowne Plaza Queenstown recently hosted 12 PCOs on an adrenaline-pumping adventure in the New Zealand hot-spot. Spice's Lillian Rojas joined them and reports on a journey through a region that's not short on excitement.
In June 2014, Queenstown celebrated its 40th Anniversary with a 'boom' where 10,000 people gathered for the fireworks along Lake Wakatipu foreshore for the opening of American Express Queenstown Winter Festival.
Expected visitors to Queenstown this winter season, will be around 45,000 people, many of whom are revisiting with their continuous charm and ability, to achieve that 'wow' factor time and time again, and a coolness that's just unbeatable.
The home of Lord of the Rings and a town said to be fit for a Queen, is only a 3-hour flight from Sydney. The grandiosity of the peaks which draw you in from the clouds are conducive to a place for adventure and unlimited dreams.
We were greeted by the friendly staff from Crowne Plaza Queenstown and IHG. A group of excited MICE professionals and ready to sales ambassadors of this destination were eager to take the scenic flight with Helicopter Line. After a few flips and turns around Mount Cook, Twizel, Franz Josef and the Fox Glacier, a bottle of Veuve Clicquot to soothe the nerves, awaited the group at the top of Cecil Peak.
On the return, the chopper landed right in the heart of and the home-land of the Bungee, the by AJ Hackett since 1988 and with panoramic views. Skyline allows you to plan a number of activities quiet easily with bike rides, luge rides, zip rides, gondola and Haka Performance in the Auditorium, are readily available.
This adventure tourism capital, offers just about any adventure ranging from NZD$120-$250 per person and you should always remind yourself, 'If you always do what you've done, then you're always going to get what you've always got'. So make that milestone and embrace the beauty but most of all, take advantage of the GST return.
Crowne Plaza Queenstown was ideal for their first opening evening of Queenstown Winter Festival with Fireworks, we were perched above the crowd from the balcony of their conference rooms and had full advantage of panoramic, firework views that bounced off the water.
For dinner and bars, Queenstown is the Event Managers dream, where every night is a party night and all the adventure is within walking distance from the Crowne Plaza Queenstown. Not only was the location phenomenal but there are some essential components on your trip that just need to tick the essential boxes like fun-filled people, heart-warming hospitality, live entertainment, often found in most bars and over 300 licensed premises to choose from.
This town is fit for Queens and beholds a night full of promises for even your most undefeatable party-goers. They'll be bar-hopping in hobbit-style till their hearts content but if you can take a safety tip, don't drink and walk.
For those with high maintenance and elevated expectations to fulfil, start the day of planned activities with a hearty breakfast, you will find the biggest hash browns you've ever seen at Heidi's Hut a small hidden-away café past Coronet's Peak and a perfect location for a group to sit alongside the fireplace and of course, a view with the perfect for photographs that unveils the sunrise curtain at around 8.30am.
This particular Saturday day morning, the IHG team had chosen to forget snow action and thought that it was time for 'Man versus Wild', where Nomad Safaris can do it just like Bear Grylls and the adventure tracks for 4WD action was child's-play with second to none driving experience, learnt from the company's best in its 17-year track history and getting people's adrenalin pumped every day.
But whatever you do in this town, don't commit the crime of not tasting some of the local wine produce and what better place other than Arrowtown? It's like stepping into a time-warp from the 1860's and when in Rome do as the Romans, so we stopped and tried the award-winning Gibbston Valley wines, to get a little bit of that degustation.
Next you rewire and dust yourself off again, for the next adventure but you can never prepare oneself for the Shotover Jet, you wouldn't be human without a slight flutter of apprehension when you think how fast those Hamilton boats can go. This joyride has been running in the same place, since the 1970s when it was invented by Sir William Hamilton and still had the group carrying on in laughter for hours, all the way to Botswana Butchery. Located right in the centre of town at Archers Cottage and overlooking Lake Wakatipu, this beautiful little cottage is more than meets the eye from the outside with lots of characteristic private dining rooms, cosy nooks with fireplaces, a breathtaking patio with dinner and lunch menus that marry their 1800 bottle cellar so well. Wine selections include anything from award-winning Central Otago and international wines, served on crispy white table cloths that will no doubt turn red to suite better with the occasion. A must on the local New Zealand produce is the White Bait, cooked in Spanish-style tapas with a nice little kick to it.
A well-deserved, quality, hot shower was accomplished, before walking across from the hotel to the jetty where Southern Discoveries awaited there at 5.30pm to cruise across the Lake Wakatipu. This scenic backdrop is an ideal experience of quietness and tranquillity on the sounds. You can also take the trip to Cecil Peaks hidden waterfalls or to Mt. NIC, for a truly rural-heritage experience and where you can organise to have dinner at the venue and do a number of team-building activities with local experiences in this isolated area and over 100,000 acres of 30,000 merino sheep with a gang of 15 sheep shearers for demonstrations. This is the home location of world-famous Icebreaker clothing.
Alternatively, the vintage steamship, TSS Earnslaw – 1912, can also take you on a similar journey to Walter Peak for a farm tour and gourmet BBQ at Colonel's Homestead, mostly recommended for lunch.
For the formal part of the evening, the group headed to the Narnia Ball organised by the American Express Queenstown Winter Festival. The guests bustled in with glitz and glamour and some occasional spurts of furs on the red carpet at the War Memorial.
To overcome the night of hilarity and drunkenness, and prior to a sorrowful departure, the group agreed for the best local, over-the-counter-remedy and made a pit-stop to the renowned Ferg Burger, for the local experience of a 'quick-fix'.
The grand finale and grand problem for an event manager with many satisfied and willing guests is where to take this crew next. So if the thought is too hard, tell them you'll be taking the leap of faith again and you'll be repeating the same place. I'm sure no one will object, with plenty more adventures yet uncover.