While business sentiment for hotels remains strong there are a number of challenges facing the sector, according to a new report.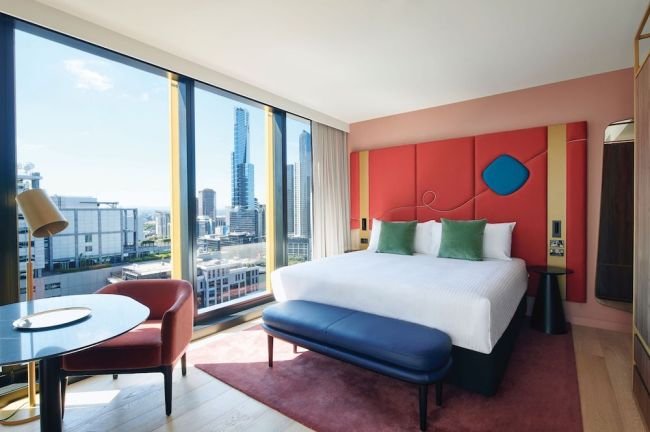 The Australian Accommodation Barometer published by Booking.com in partnership with Statista, shows while business sentiment and occupancy levels are strong, economic factors could mean a smaller spend with shorter stays.
The report found business sentiment among Australian hoteliers remains strong and prices have continued their increase over the past 12 months, with over 61 per cent of accommodation respondents anticipating that 2024 will be their year of highest revenue yet.
While there are opportunities to attract more international business and domestic guests with the easing of travel restrictions, there are a number of challenges facing buyers.
Concerns about operating costs are currently most front-of-mind with the top two challenges the cost of energy and taxation.
Staffing costs, economic uncertainty, the cost of inputs and services, and competition from other accommodation providers were also listed as concerns with shorter stays and longer booking windows becoming the norm amidst ongoing economic uncertainty.
There is some good news with Australian hoteliers planning to invest in sustainability and decarbonisation with half of the respondents intending to invest the same amount in sustainability initiatives in the next six months as in the previous period.
While artificial intelligence dominates the headlines of late, only 6 per cent of respondents currently make use of AI-powered business tools such as chatbots and dynamic pricing algorithms, despite 48 per cent of respondents planning to invest more in digital transformation overall in 2023.
The report, which also includes holiday rentals, found more than 68 per cent of respondents still do not yet have any plans to use AI in how they run their businesses, creating the possibility of technological disparity and a corresponding competitive disadvantage.
Booking.com Oceania Regional Manager, Todd Lacey, said there remains an array of challenges the accommodation sector faces.
"Our hope is that by giving them and our industry a collective voice through this research, we can support the hospitality ecosystem further by surfacing issues that will matter to our partners the most over the next six months and beyond," he said.