SpiceNews has teamed up with Grand Pacific to present a round up of their most tranquil seaside offerings.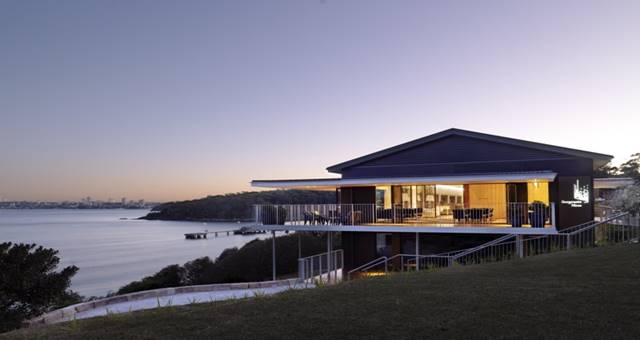 If you're in need for a unique waterfront venue in Sydney – Look no further. Grand Pacific Group has got you covered.
The group will be exhibiting at the upcoming Events Uncovered show in Sydney next month, but to give you a taster of the caliber of venues they have in their portfolio, SpiceNews has teamed up with Grand Pacific to present a round up of their most tranquil seaside offerings.
1. Gunners' Barracks
Nestled within bushland of Georges Head, Mosman, Gunners' Barracks exemplifies tranquillity and beauty in sight of the city skyline.  This historic sandstone building, commands spectacular views of Sydney Harbour's and epitomises unparalleled style and grace.
With capacity for 130 seated guests and 180 cocktail, Gunners' Barracks is suited to host exclusive events of all styles – from breakfast and team building days, meetings or lunches, to sit down dinners and themed cocktail events.
Dedicated event professionals and renowned chefs will seamlessly integrate all aspects of your event to ensure it is an impressive success.
2. Dunbar House
Located on the shores of Sydney Harbour, in the expansive grounds of Robertson Park, Watsons Bay, Dunbar House is a truly spectacular setting for your upcoming event.
This historic home pays homage to the 1830's and offers a unique experience to each and every guest. The Main Dining Room has adjoining access to the Harbour Terrace as well as two private rooms located on the Lower Level.
Watsons Bay wharf is a stone's throw from the venue, making arrival and departure by private charter accessible and a point of distinction.
Dunbar House is capable of accommodating 110 guests seated and 130 cocktail.
3. Sergeants' Mess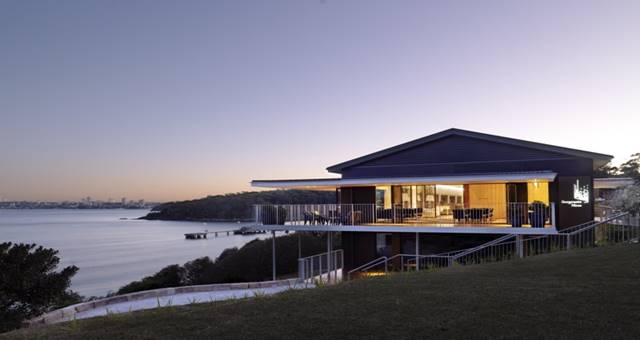 If luxury matters to you this Sydney sparkling waterfront location combines enviable qualities without equal. The spectacular setting will you captivated! Offering absolute privacy, breathtaking harbour views, elegant and glamorous intricacies of design – Sergeants' Mess is the perfect venue for all styles of events.
Whether it's a cocktail party for 350, a gala banquet for 250, a theatre-style breakfast presentation for 170 or a private board meeting for 20, the venue provides a range of spaces and configurations all boasting the latest audio visual technology including wireless internet, wide screen projectors and surround sound.
4. The Blue Room Bondi
Set on Sydney's iconic Bondi Beach in the historic Bondi Surf Bathers' Life Saving Club is The Blue Room Bondi. Commanding magnificent ocean views The Blue Room is the ultimate function venue in Sydney's Eastern Suburbs. This stunning space is the perfect mix of relaxed beachside and elegance that will deliver an unforgettable experience from the moment you arrive. The Bondi Beach venue is a magnificent setting for events of all styles; from weddings receptions to cocktail party functions, corporate conference functions to engagement party celebrations.
Want to know more? Register to attend Events Uncovered now for free. CLICK HERE for further information.