Chef Oli Mellers has returned home to lead the team at Landscape Restaurant and Grill.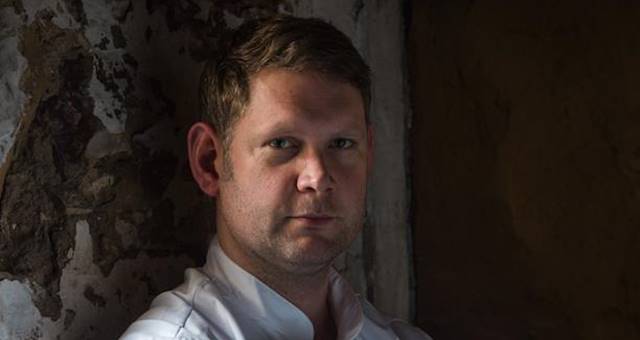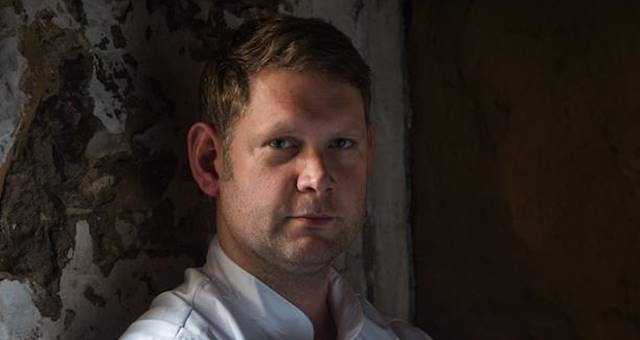 Chef Oli Mellers has returned home from stints with Gordon Ramsay and Heston Blumenthal to lead the team at Landscape Restaurant and Grill.
With a menu that features premium Australian steaks and seafood, leather place mats handcrafted by a local artisan, steak knives with deer horn handles and silverware from the vault of Australia's first casino, Mellers says Landscape promises a contemporary and refined sensory experience.
"I have these great memories of heading to the shack [his family's] and cooking steak on a campfire, and for me that's what Tassie is all about-­‐ great places and simple, but amazing food," Mellers  said.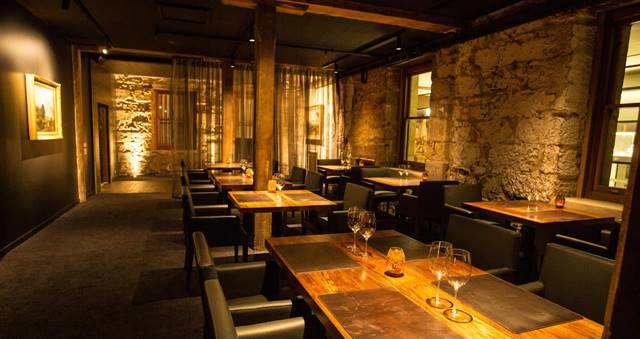 In an unusual twist, the team has installed an Argentinian-style asado grill that is fuelled with old port, sherry and bourbon barrels from a local distillery.
"We add these to a mix of Tasmanian hard wood, to char and smoke over, and it gives the dishes a flavour you just won't find anywhere else," Mellers said.
Dishes 'from the coals' include aged local beef and Wagyu, as well as seafood. Barrel sections have also been re-purposed and sealed to serve cheese, alongside a house-made  paste created with gin-­soaked  sloe berries, from local distiller McHenry's.
Mellers expects the menu to change almost daily, underpinned with favourite staples and created with input from renowned Australian chefs Hugh Whitehouse and Tetsuya Wakuda.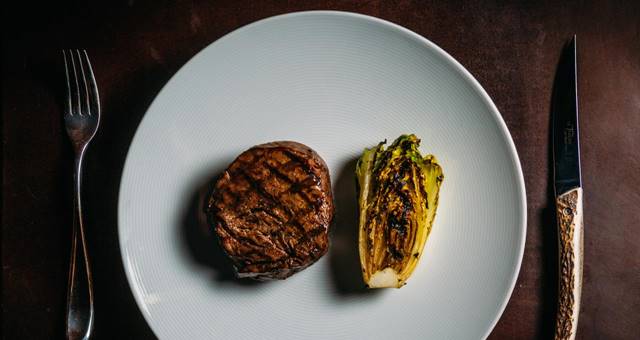 Hugh Whitehouse consulted extensively on the wine list at Landscape and the team are trained to provide tastings and interpretations, knowledge and notes about old world, new world and emerging niche wines, matched with Landscape dishes. Former executive chef at the luxury Saffire resort, Whitehouse is now Federal Group Tourism executive food and beverage manager.
Ganche Chua, designer at Circa Morris-­‐Nunn Architects says he has created a restaurant space that celebrates the historic features of the iconic IXL jam factory, including wooden beams and convict stonewalls.
"The use of subtle and targeted lighting against a carefully crafted backdrop of dark coloured walls, carpet, sheers and timber, allow us to really showcase the exceptional food, wine and amazing John Glover artwork that is unique to this restaurant," Chua said.
Landscape is located in Hobart's Sullivans Cove precinct between Henry Jones Art Hotel and the MACq 01 Hotel, set to open mid-­‐next year.
Landscape Restaurant and Grill is located at 23 Hunter St, Hobart Tas.