Imagine if the King of Swing and a mafia kingpin opened a bar together.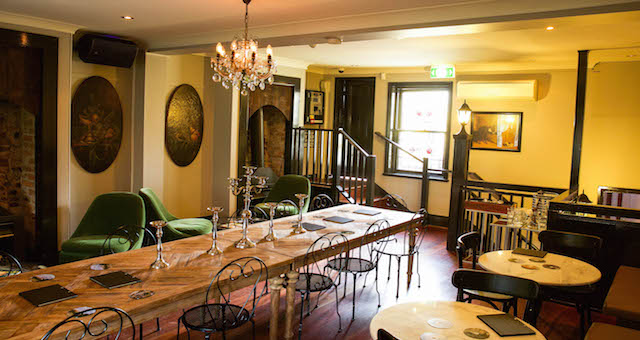 Johnny Fontanes, a new 'Godfather' themed bar and restaurant complete with cigars, cocktails and Chicago Deep Dish, has opened in Darlinghurst.
Set within newly rejuvenated Stanley Street, Johnny Fontanes is named after fictional swing singer, actor and godson of Vito Corleone – better known to most as The Godfather.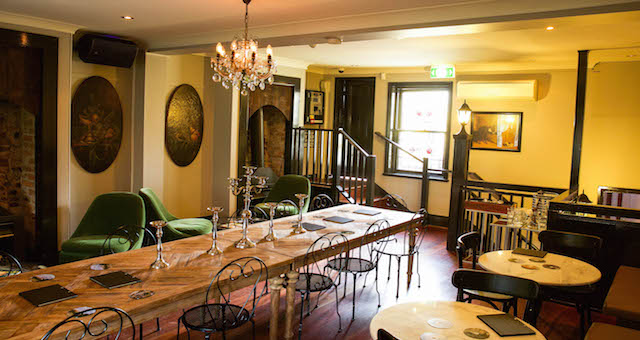 The bar pays homage to Johnny's career, ancestral homeland of Sicily and the "Family" that has always taken care of him.
The drinks menu focuses on three specialties: signature cocktails based on Italian liquors; modern twists on classics such as the martini and negroni; and wines and craft beers from Italy and the US.
The crown jewel of Johnny Fontane's food menu is the Chicago Deep Dish, a variant of the classic pizza pie. Given its own spin by executive chef Cy Gwynne (ex-Longrain and Café Sydney), Johnny Fontane's is the only major Sydney venue serving the favourite dish of Al Capone's hometown. In addition to pasta, antipasto, arancini balls, cannoli and gelato, Johnny Fontane's will also sell Cuban cigars, which guests can enjoy with a cocktail on the cigar deck.
Set inside a traditional Sydney terrace, the venue's interior has been brought to life by interior stylist Belinda Cendron, AKA The Sourceress, and features four distinct spaces: a Rat Pack/swing-themed downstairs bar; a Sicilian-style courtyard with a large central citrus tree and lush vines (sourced from the film set of The Great Gatsby), a "gangster lounge" for drinking and dining on the first floor; and the cigar deck with its retro-resort Cuban feel.
Johnny Fontanes is  situated at 77 Stanley St, Darlinghurst.