Jupiters Gold Coast has opened its new restaurant Garden Kitchen and Bar.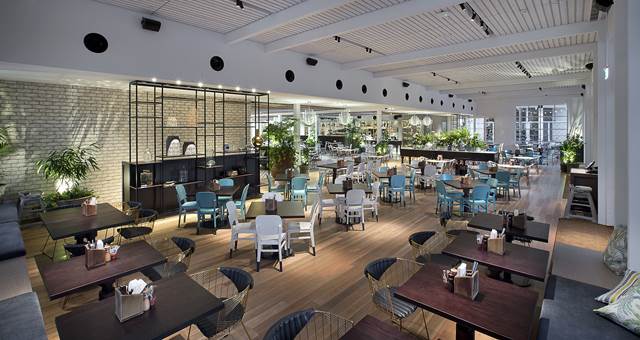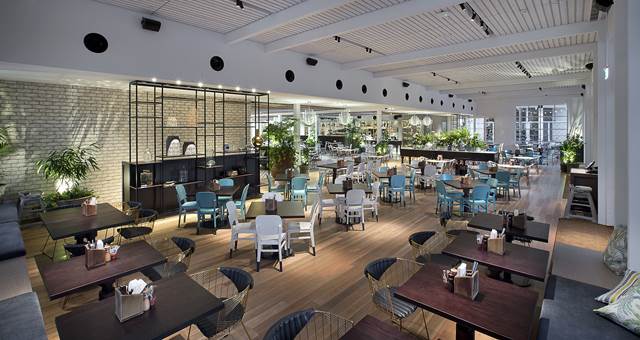 Jupiters Gold Coast has opened its new restaurant Garden Kitchen and Bar.
This is the third venue to open as part of the property's landmark $345 million transformation.
The modern fit-out features a dining and bar area bathed in natural light, an open kitchen equipped with Chef's Rotisserie, an abundance of cascading greenery and a spacious outdoor deck overlooking the property's tropical gardens.
The Star Entertainment Group managing director Queensland Geoff Hogg said,"Garden Kitchen and Bar showcases some of the freshest, seasonal produce and very best in design, incorporating an abundance of light-filled space and elegant simplicity that allows our guests to truly embrace the Gold Coast lifestyle.
"With a seating capacity of more than 350 the venue is the largest of our new restaurants, employing 110 locals including a variety of chefs, baristas, bartenders and wait staff," said Hogg.
Floor to ceiling windows and doors blur the lines between indoors and out, while the spacious deck, outdoor bar and conservatory and expansive lawn area transition easily from day to night.
Dishes including the Pitaya bowl with toasted granola and fresh fruit for breakfast, roasted and raw vegetable quinoa salad for lunch, and in the evening, Chef's Rotisserie served with smashed potatoes and fresh rocket salad are expertly crafted in the venue's open kitchen, utilising only the freshest seasonal produce and a selection of garnishes and herbs hand-picked from the property's onsite herb garden.
The modern communal dining area is complemented by an exquisite 13-metre indoor bar, serving a selection of handcrafted beers, wine on tap, a variety of signature cocktails and shared pitchers full of fresh flavours and local ingredients. For the early-risers, Garden Kitchen and Bar also offers a blend of 100% certified Arabica coffee beans and cold brew coffee, with $1 from every kilogram purchased being donated to help feed those in need.
Hogg said that Cucina Vivo and Kiyomi have both been highly successful since opening in December 2014 and that all the executive floors, including the world-class penthouse, suites and deluxe executive rooms were completed before Christmas.
He went on to say that the team is now focused on the next stage of the investment with all remaining hotel rooms and further dining options to be unveiled in 2016, while construction on the centrepiece of the transformation, the six-star all-suite tower, also continues at the front of the property.
Garden Kitchen and Bar is located on the Ground Level of Jupiters Gold Coast and is open for breakfast, lunch and dinner daily, from 7am until late.