TFE Hotels will operate a new-build hotel opposite Royal Hobart Hospital.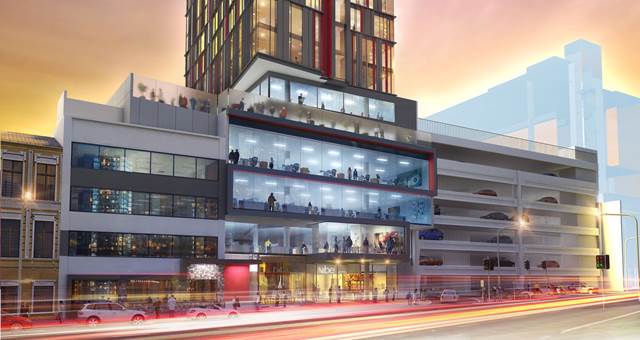 TFE Hotels will operate a new-build hotel opposite Royal Hobart Hospital.
Part of a mixed-use development in the Hobart CBD, the 4.5 star hotel is set to open in 2017.
Developer, Raadas Property has obtained Development Approval for a 15-storey redevelopment of 36 Argyle Street, which is currently an open air carpark opposite Royal Hobart Hospital and Hobart Private Hospital.  The proposed development incorporates a ground floor of retail and hospitality space, four floors dedicated to commercial offices and ten floors for approximately 120 rooms and suites, conferencing and facilities.
TFE Hotels' agreement with Raadas Property will result in its first Vibe hotel for Tasmania and its third hotel in the State capital, joining Travelodge Hobart and Travelodge Hobart Airport.
TFE Hotels CEO Rachel Argaman said, "We are delighted to have been chosen to operate our beautiful next generation Vibe brand in Hobart.  We know that our guests value local experiences, connection, community and shared inspirational social hubs and that is exactly what Vibe Hotel Hobart will deliver.  This city is the perfect place for us to establish the Vibe brand, with international tourism increasing dramatically, domestic travel also on the increase, with a particular focus on the authentic and natural experiences that Tasmania is renowned for.
"We have a real opportunity with Vibe Hotels to deliver an experience that encourages a deeper connection with the destination and travellers to make unique discoveries, complementing the City of Hobart's efforts to attract business and leisure tourism to the city.
"As designs continue to take shape, we're excited at this project's potential and are looking forward to a development that fully capitalises on this unique CBD location," said Argaman.