Movie Animation Park Studios (MAPS) to open in Malaysia in early 2016.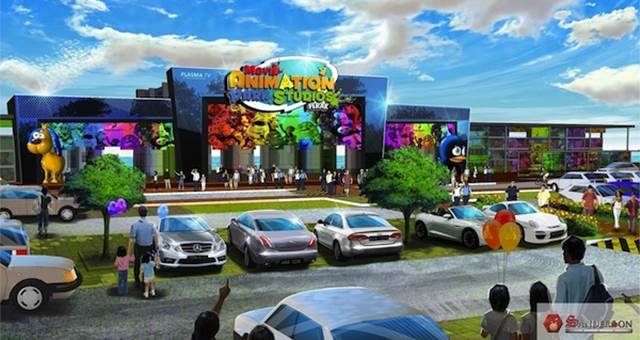 An artist's impression of the entrance to MAPs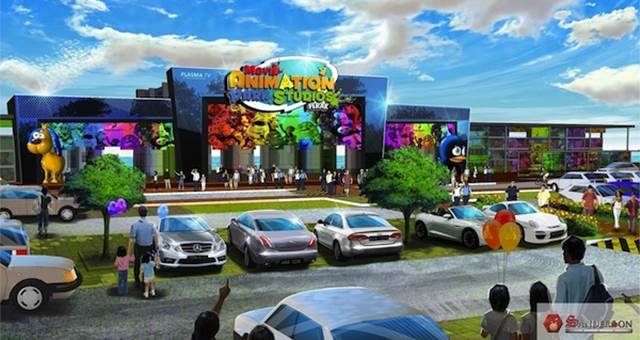 Movie Animation Park Studios (MAPS) to open in Malaysia in early 2016.
Asia's first animation park is set on 52 acres of land in Malaysia's north and is a $147 million project.
MAPS will feature over 40 attractions including rides and shows within six themed zones.
"We are proud to showcase international animation characters from DreamWorks and The Smurfs alongside local favourite animation character BoBoiBoy and Stunt Legends, billed as South-East Asia's first car and bike 'live' stunt show in MAPS to captivate families and guests of all ages to make their visit to Malaysia truly memorable. Thanks to the concerted efforts of Tourism Malaysia and key players in the industry, we hope to position MAPS as a 'tourist magnet' in driving more visitors to Malaysia while working towards strengthening Malaysia's appeal as a 'must visit' destination in the world," said Ramelle Ramli, MAPS founder and chairman of RSG Group.
"With the opening of MAPS, we hope to complement the diversity of tourism offerings and play an active role in boosting Malaysia's tourism industry to meet Ministry's target of 30.5 million tourists in year 2016, which will contribute 103 billion Malaysia Ringgit to the economy. We hope to see everyone in Malaysia and MAPS next year," said Ramli.