The hotel brings rooftop dining and a strong sustainability ethos to the region.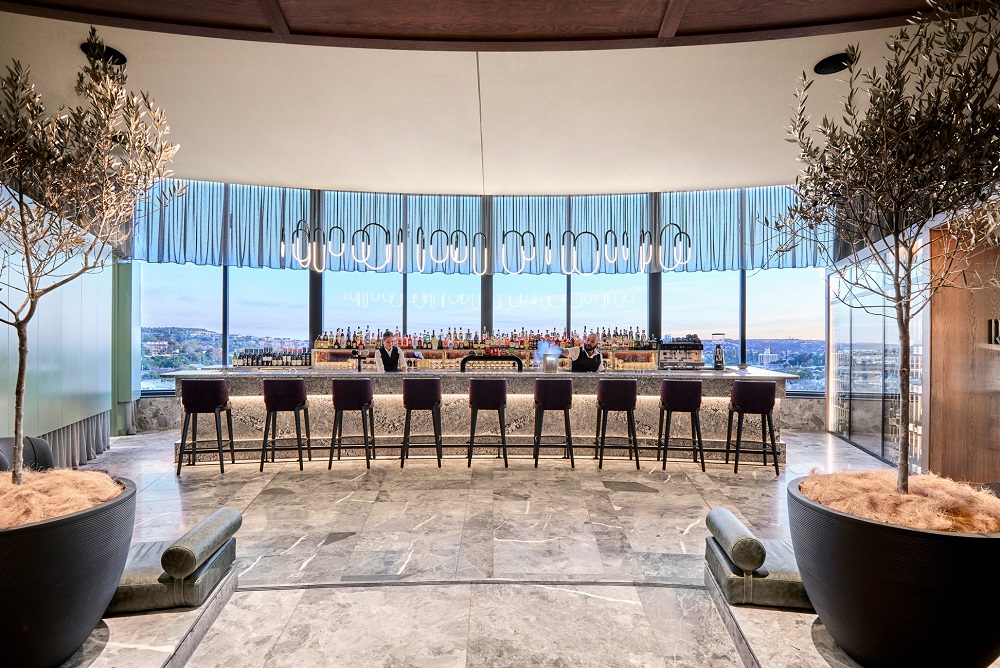 Crystalbrook Kingsley, Rombergs
Crystalbrook Collection has officially opened the doors to its sixth hotel, with Crystalbrook Kingsley welcoming its first guests this week.
Positioned in the heart of Newcastle, a two-hour drive north of Sydney, Crystalbrook Kingsley has taken over the former Council Administration Centre, known as the Roundhouse, transforming the brutalist-style building into a luxury 130-room hotel.
The multi-million-dollar redevelopment also includes a rooftop bar and restaurant, two meeting spaces and a ground level café.
Crystalbrook Collection CEO Geoff York said the project has come to life after two and a half years working alongside architects, interior designers and sustainability specialists.
"We love that from an environmental stance, we were able to give a new lease of life to this iconic building," he said.
"With our ongoing commitment to sustainability, we are continually seeking ways to avoid single use of anything.
"Here we have world-class modernist, brutalist  architecture that we could embrace and add longevity to; it is a wonderful win for sustainability."
In keeping with Crystalbrook Collection's strong sustainability ethos, the new hotel boasts 100 per cent waste-free bathrooms, with biodegradable or recyclable amenities.
Other initiatives include the use of upcycled and recycled material in construction, no single-use plastic throughout the hotel, keyless room access and paperless check-in and check-out.
On the food front, 80 per cent of produce served at the rooftop bar, Romberg's, and the rooftop Roundhouse restaurant is grown within a three-hour radius of the hotel.
Crystalbrook Kingsley general manager Carl Taranto described the hotel opening as a "transformative moment" for Newcastle.
"The opening coincides with an explosion of interest in the Hunter Region just two-hours north of Sydney," he said.
"We look forward to showing visitors to Crystalbrook Kingsley — in the design and personality of the hotel, as well as the restaurant, bar and café offering — what Newcastle is all about: vibrant energy and nostalgia in one moment."
Crystalbrook Kingsley opened to guests on 9 June, while the Roundhouse restaurant is due to open 23 June 2021.
---
More reading
Crystalbrook launches third and final Cairns property, Flynn
MEA Evolve rescheduled to September
First speakers announced for Events Uncovered 2021