Dreamworld's business event offerings are back in the spotlight and Spice has the details.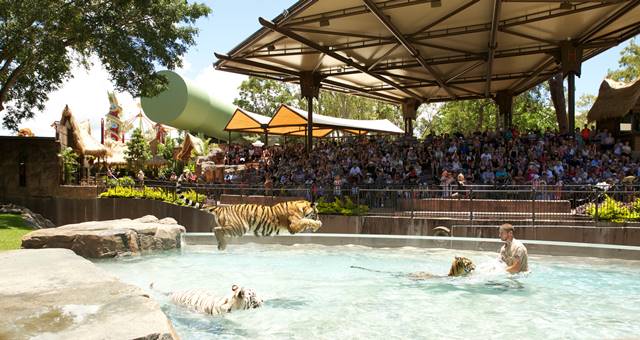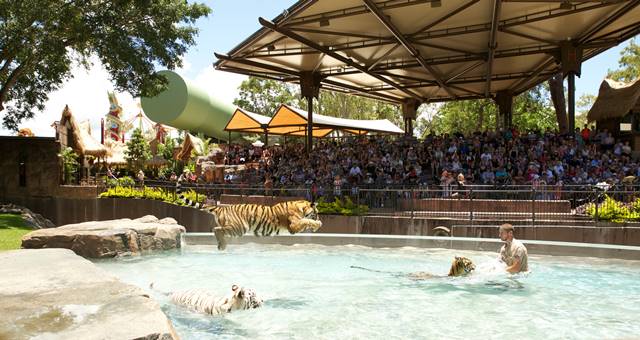 Dreamworld's business events offerings are back in the spotlight, with the theme park this week promoting its range of unique venues to PCOs and event coordinators.
Whilst the theme park has an array of function spaces available on site, the two of note being promoted are its newest attractions Tiger Island and Brock's Garage.
Tiger Island, which launched late September last year, gives visitors and event attendees the chance to get up and close personal with tigers all the whilst enjoying a three course fine dining experience or cocktail function in the newly built undercover stadium. A percentage of the event proceeds will go towards Dreamworld's Wildlife Foundation.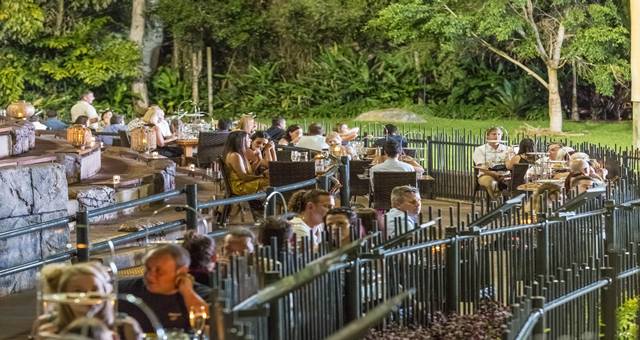 A highlight of Tiger Island is the traditional high tea hosted for international groups at 11am and 2pm daily. These events can seat up to 80 people and give international groups a unique experience while coming face to face with our tigers.
For an inspiring corporate event, Dreamworld is also pushing its Brock's Garage precinct as a premium conference and event option.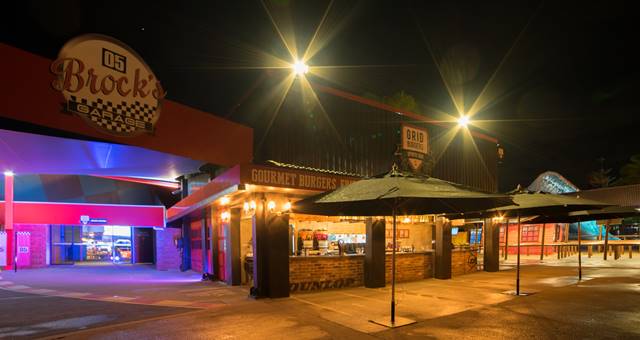 The venue provides ample space and promises to give delegates all the inspiration they need to work towards their personal and professional goals.
Dreamworld's motorsports precinct showcases the career of one of Australia's best-known racing car drivers, with 28 original and replica Peter Brock cars. Attendees will also have access to a private presentation by owner of this historic Peter Brock collection, Peter Champion, in partnership with V8 Supercars.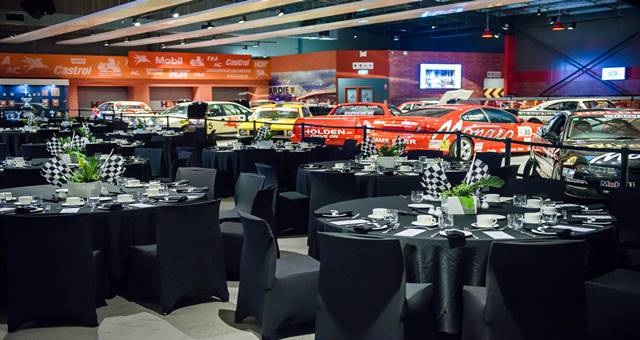 The story of Peter Brock's rise to success is inspiring and his story can be incorporated into any event which aims to motivate delegates to reach their full potential. Choose from a three-course dinner for up to 280 people or a cocktail package for up to 400 people including live entertainment.
There are many other conference and event options across the park including themed outdoor spaces such as Kung Fu Panda's Land of Awesomeness, where guests will dine under glowing red lanterns and enjoy a themed food and entertainment experience.
"Hosting a corporate event or a celebration at Dreamworld is a unique opportunity to tap into the fun and energetic atmosphere only Australia's biggest theme park can provide," the theme park said in a statement.