A $250 million Westin hotel is set to be developed on the Darwin waterfront.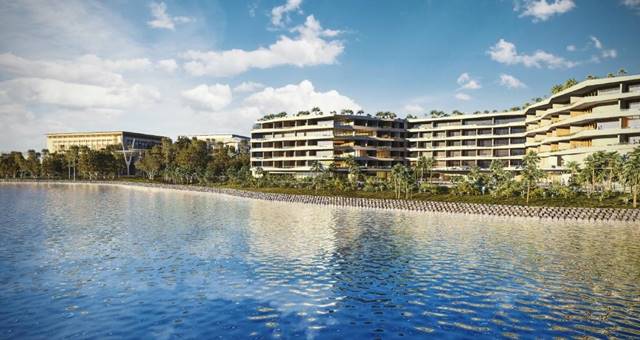 ­

A $250 million Westin hotel is set to be developed on the Darwin waterfront.The hotel will be developed by Landbridge on waterfront land comprising part of the former Toga site, recently returned to the NT Government after 18 months of negotiation.

In a statement obtained by Spice sister publication, HM, Starwood said, "We are delighted to be in discussions with Landbridge Group regarding a proposed Westin hotel in Darwin.
"This presents an exciting opportunity for Starwood to open its first Westin hotel in the Northern Territory and the waterfront location is well suited to a brand such as Westin, which is focused on well-being on the road.
"The proposed, new-build waterfront hotel will support demand from the growing business travel sector being driven into Darwin and provide a new level of accommodation for high-end business and leisure travellers.
"This partnership also presents an incredible opportunity for Starwood to further its growth strategy for the Westin brand in Australia and the Pacific Region, following the recent signing of the Westin Coolum Resort and Spa, on Queensland's Sunshine Coast. Starwood currently operates Westin hotels in Sydney, Melbourne and Fiji, with the Westin Perth and Westin Brisbane slated to open in 2018."

Construction is expected to begin next year for completion by 2020.
In addition to offering 2.9 hectares of the former Toga land for the development, the government has agreed to provide up to $10 million towards connecting services to the site.
Landbridge has also been offered an 18-month call option over an additional 1.5 hectares of the former Toga land on commercial terms.
Thank you for subscribing to our eNewsletter. Your subscription was successful.
The A-Z guide for organising events