Club Med's Latin Festival returns to Lindeman Island in Queensland from February 14-28, 2009.
Club Med's Latin Festival returns to Lindeman Island from February 14-28, 2009.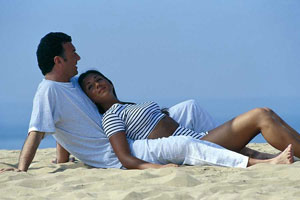 Club Med Lindeman Island
Guests are set to enjoy rhythmic Latin music, seductive cocktails, gourmet foods and shimmying salsa on this magnificent island setting in Queensland's beautiful Whitsundays.

The island will shake to a Piñata Festival, Copacabana Show, Carnival Night, Latin Cinema Festival, Banana Mambo Evening, Sangria beach and pool parties, speed dancing (change partners every two minutes) and a Carnival Night making masks, making floats for the parade crowning of the Carnival King and Queen.
Island chefs will cook up a daily feast of Latin food and drinks, conduct Mexican food cooking classes, a Brazilian style barbeque, and present an outstanding Spanish Buffet. The bar will also host Latin cocktail demonstrations, with bartenders mixing up Mojitos Caipirinhas and Margaritas.
Dedicated Latin activities on offer during the two week fiesta are Latin dance lessons on the beach, a limbo night, Spanish lessons, Latin Singer Karaoke night and a beach soccer tournament.
Sassy artists such as Capoera dancers, Mariachis, a Carnival make up artist, tango dancers will join guests to bring the Latin Carnival to life, all set to the backdrop of South American themes each day and night.
The best Latino atmosphere will be spread across the village, and as usual within the 690 hectare World Heritage National Park, sports such as golf, tennis, fitness classes, circus school, bungy bounce, trapeze are all on offer. There are two restaurants, two bars, two swimming pools and a hill top health spa.