Our three key takeaways from the annual business events showcase.
Business Events Cairns and Great Barrier Reef recently wrapped up another successful iteration of Sell TNQ, the region's annual business events showcase.
Now in it's 20th year, Sell TNQ 2019 saw 30 buyers from across Australia gather in Cairns on 14-16 November to meet with local suppliers and venue operators.
This year's event was more popular than ever, with 90 applications submitted for the buyer positions.
Spice News attended the annual showcase to experience the destination and learn about the latest products and venues on offer for business events groups. Here are our three key takeaways from Sell TNQ 2019:
1. Sustainability is strong
During the Sell TNQ workshop sessions, a key theme among the 30 member products was sustainability.
Hotels, venues and suppliers are all doing their bit to look after the region and its marine and wildlife through genuine environmental initiatives.
Shangri-La Hotel, The Marina has introduced a series of initiatives, including removing plastic from its in-room dining and laundry services as well as eliminating plastic straws.
Meanwhile Thala Beach Nature Reserve has recently removed all plastic water bottles from its rooms, offering guests complimentary refillable bottles that they can take home. The property is also in the process of switching from miniature to bulk-size amenities.
On the supplier side, Down Under Tours have recently added a new coach to its fleet that's fitted with a filtered water dispenser to eliminate the need for plastic water bottles for passengers.
To bolster the region's sustainability efforts, Business Events Cairns and Great Barrier Reef has launched a new program to give back to local causes. The Nurturing Nature program sees five Cairns hotels donate $5 per delegate to local environmental and wildlife causes for events booked and held in 2020.
2. Developments are creating a buzz
Cairns is enjoying an influx of new developments, adding to the city's capacity to host business events.
All eyes are on Crystalbrook Collection, which has just unveiled Bailey, its second luxury hotel in the city. Bailey brings 255 guest rooms and residences to Cairns with a focus on art and culinary experiences.
It follows on from the opening of Riley in late 2018, which has become a major drawcard for Cairns offering 311 guest rooms, a spectacular lagoon pool, event spaces for up to 400 people and three dining outlets, including rooftop bar Rocco.
Sell TNQ participants were given a sneak peek at Crystalbrook Collection's third Cairns hotel, Flynn, which is on track to open in April 2020.
Another major development that's turning heads in Cairns is the expansion and renovation of Cairns Convention Centre. During a site visit at Sell TNQ, general manager Janet Hamilton said plans are well underway with the builder to be announced soon.
The centre will close on 29 May 2020 to begin the works, before the refurbished existing spaces will be revealed on 1 November 2020. Construction of the expanded spaces will continue until early 2022, when the entire project is scheduled to be completed.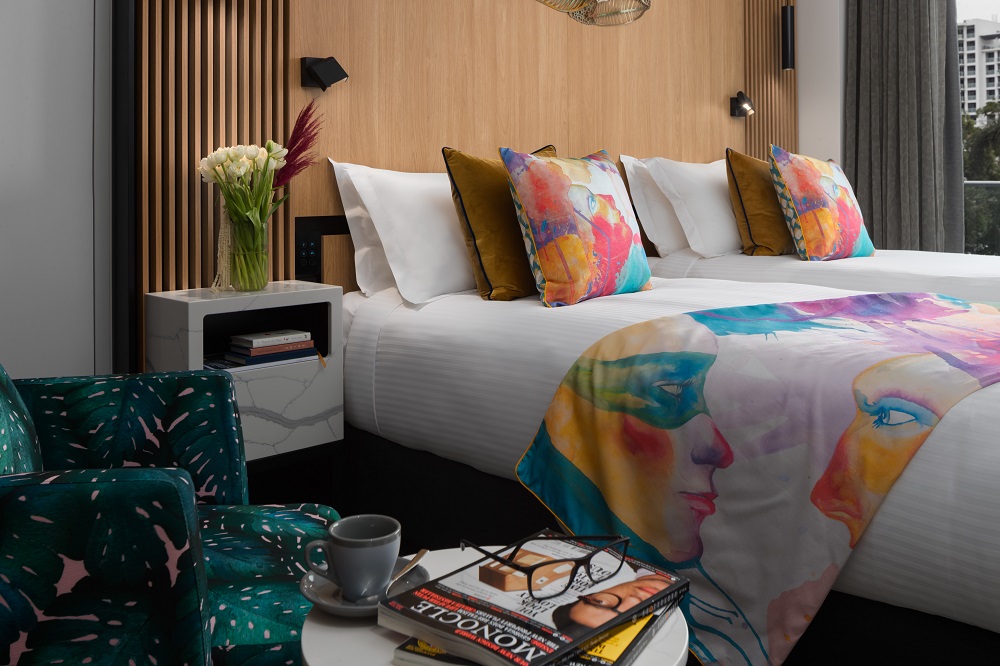 3. Cairns knows how to put on a show
After attending Sell TNQ 2019, one thing is certain: Cairns and Great Barrier Reef know how to host an event.
Participants were treated to a series of events throughout the three-day program, starting with a welcome function at AJ Hackett Cairns.
Surrounded by the lush tropical rainforest, The Venue at AJ Hackett is a stunning event space for groups of all sizes. The cocktail welcome event kicked off with a surprise bungy stunt, which saw a bungy jumper lit on fire before plunging headfirst 50 metres below.
Guests then moved to The Rainforest event space, where Ochre Restaurant & Catering treated guests to endless amounts of fresh seafood and delicious Aussie canapes.
On the second night, the group attended a gala dinner at Freshwater Cane Farm, a secluded event space set amongst a spectacular natural backdrop. The event was catered by Nu Nu Catering & Events, who served up a stand-out three-course menu for a dinner to remember.
To conclude the main touring program, Cairns restaurant Salt House hosted a farewell dinner in a sophisticated, yet relaxed setting with cocktails on arrival and a two-course meal to follow.
Stay tuned for a full destination feature on Cairns and Great Barrier Reef in the next issue of Spice Magazine.