A new events space atop the Maroochydore city centre will host business and corporate functions.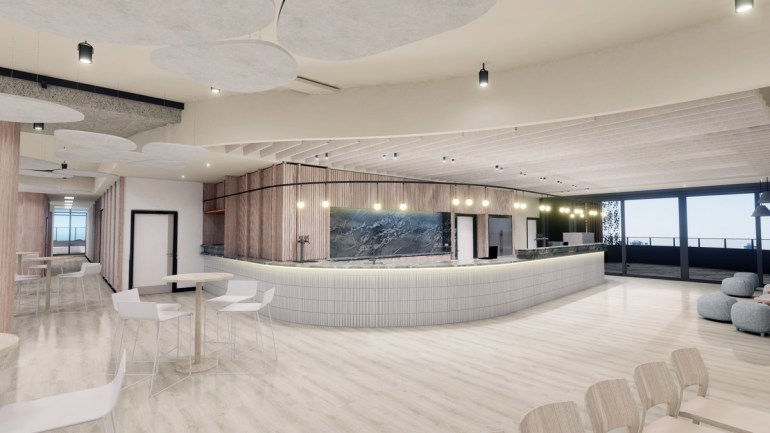 New conference spaces towering above Maroochydore.
A new venue in Queensland will offer panoramic views from the ninth floor of the Sunshine Coast City Hall.
Situated above the Maroochydore city centre, Altitude Nine will have space to accommodate up to 180 people.
The venue will host business and corporate functions, charity events, private parties and workshops.
It will be managed by Sunshine Coast Council with Mayor, Mark Jamieson, saying the design was inspired by the region's landscape and deep connection to the hinterland.
"This is an exciting and welcome addition to the Maroochydore city centre and I look forward to seeing our community enjoy this new space," Mayor Jamieson said.
"The stunning venue continues our commitment to creating and providing places and spaces that build relationships and bring our community together."
The venue will begin taking bookings shortly and is on track to open in mid-October.