Business bounces back in Victoria with more 694 events hosted last financial year and May breaking records.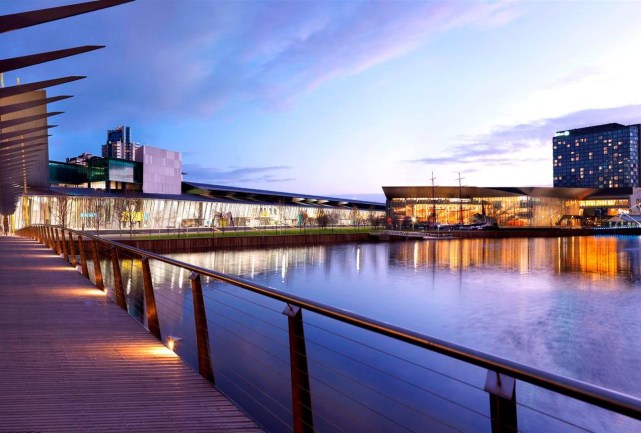 In the first full year of operation since the pandemic, Melbourne Convention and Exhibition Centre (MCEC) has hosted 694 events, with more than 2.6 million visitors generating $805 million in economic impact for Victoria.
The 2022-23 Annual Report shows MCEC experienced a faster than expected business recovery.
The MCEC hosted 21 international, 70 national and 124 local meetings, conferences and exhibitions during the year with a mix of events from lunch with President Obama to airline conferences.
MCEC CEO, Natalie O'Brien, said as demand for in-person events returned stronger than expected, MCEC was able to once again welcome events from across the nation and the globe and contribute to the Victorian economy.
"We're proud of the MCEC team and our partners, who delivered extraordinary events and exceptional customer experiences throughout the year," Ms O'Brien said.
May 2023 was the biggest month in MCEC's history, with 89,000 visitors coming through the doors to attend 76 events.
Victoria's Major Events Minister, Steve Dimopoulos, congratulated the MCEC on a record number of visitors.
"We're proud to work with the Melbourne Convention and Exhibition Centre to help boost our city's visitor economy and support thousands of jobs," he said.
"MCEC is a key event destination that helps keep our hotels full and our restaurants buzzing."