Travel professionals and suppliers are meeting in Sydney to showcase the luxury travel industry.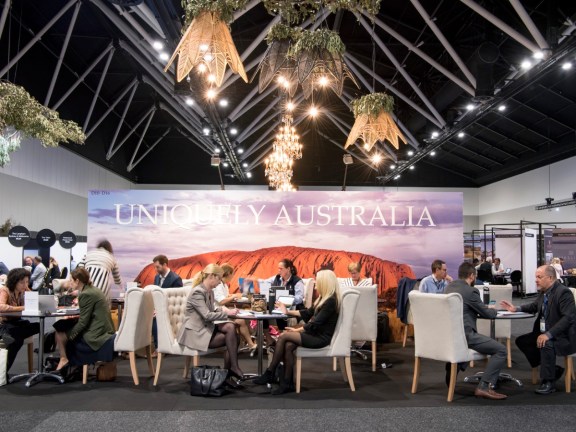 Luxperience 2023 has welcomed more than 75 of the world's best travel suppliers and 120 elite travel professionals for three days of business meetings and social gatherings designed to drive exceptional luxury travel sales.
Hosted by ICC Sydney this week, Luxperience connects high-end experiential travel advisors and professionals with the world's elite luxury suppliers.
This year's Luxperience has attracted a high number of new exhibitors including Explora Journeys, Queenstown's ultra-luxe Roki Collection, the French Tourist Bureau and Grand Hotel a Villa Feltrinelli on Lake Garda.
Luxperience Event Director, Lynn Ormiston, said buyers who have a long history of luxury travel expertise are keen to attend to find new and exciting experiences for their clients.
"Quality touring and unusual experiences are a growing industry trend overall," Ms Ormiston said.
"Think 'behind the scenes' first hand experiences that can't be found on Google, but are known by true travel insiders with years of expertise and industry insights.
"This is where Luxperience offers the unique opportunity to connect the best high-end suppliers with pre-qualified buyers from Australia, NZ and the globe."
Luxperience was acquired by the Flight Centre Travel Group (FCTG) in April this year.
FCTG CEO of Leisure, James Kavanagh, said Luxperience continues to operate as a separate business entity within the organisation.
"Its reputation for quality over the past 12 years and the value it delivers to both national and international buyers and suppliers alike made it the ideal addition to our portfolio of travel," he said.
"We are extremely pleased with the calibre attracted to the boutique event this year, and with almost 60 per cent of travel suppliers new to Luxperience, it's going to be a brilliant week of networking and discovery.
"Luxury travel is one of the most exciting growth trends we are seeing as a company, making Luxperience a strong addition to our Luxury Travel Collection, and delivering exceptional quality and insight to the market."