Skateboarding cats, feline-inspired nail art and cat-covered clothing were among the highlights of the inaugural show.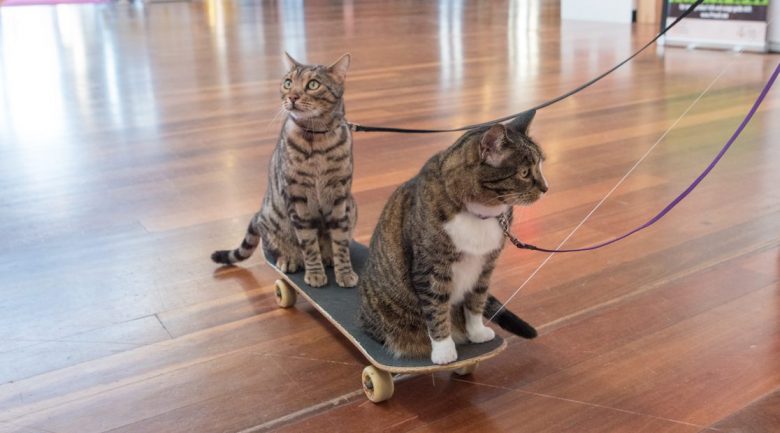 Skateboarding cats were a highlight of the event.
Cats are a divisive creature, but the furry animals drew unprecedented crowds to Melbourne recently for the inaugural Cat Lovers Show.
The show took place on 8 and 9 September, attracting over 20,000 visitors to the Royal Exhibition Building.
The event was created by Event Management International, the company behind the largely popular Dog Lovers Show, which is now in three states.
The Cat Lovers Show sold out within four hours of opening and saw 40 per cent more visitors than the first Dog Lovers Show back in 2013.
Cat Lovers Show founder and CEO Jason Humphris says the pet industry was overwhelmed by the success of the event.
"Any first show is a leap of faith and there are some things you can only learn by running the event," he says.
"We are indebted to everyone who made the event such an incredible hit, from the exhibitors, sponsors, breeders and rescue groups, to the volunteers, presenters, venue, suppliers, our passionate staff and of course the thousands of cat enthusiasts who turned out in force to celebrate our cats like never before in this country."
Given the event's success, organisers say next year will be larger to cater to more visitors and an extra day may be added to make it a three-day show.