The event will bring the industry together on 28 July 2022.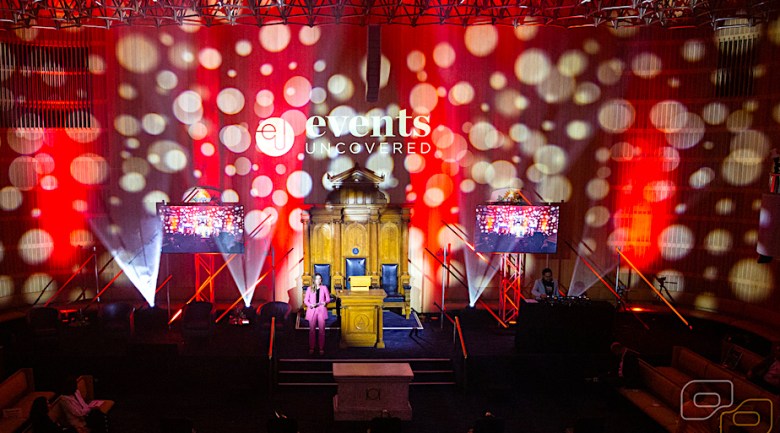 Spice Knowledge Sessions at Events Uncovered 2020. Image credit: Oneill Photograhics.
Events Uncovered, the annual must-attend showcase for event planners, has been rescheduled to the new date of Thursday, 28 July 2022.
The highly anticipated event will bring the meeting and event industry together for the seventh year, with an in-person exhibition and conference program at SMC Conference & Function Centre in Sydney's CBD.
In response to the current travel and gathering restrictions in Sydney, the decision has been made to move the show to a future date that better suits the industry and will allow for a greater portion of the business events community to gather with confidence.
Events and operations manager Bethanie Tobin said while the team was eager to bring the industry together this year, it is in the best interests of event professionals to return the show to its original mid-year timing in 2022.
"We are hopeful events will return with force later this year and that our community of event professionals will be busy managing a full calendar of end-of-year gatherings," she said.
"Therefore, the new date in July will be the perfect time to unite and showcase what this incredible industry is all about – amazing events."
When it returns in 2022, Events Uncovered will deliver an exciting, engaging day full of activations, out-of-the-box expo stands and thought-provoking speaker sessions.
Alongside the free-to-attend expo and ticketed Spice Knowledge Sessions, two networking events will also be on offer for the first time.
Whether you're an EA, PA, professional conference organiser, meeting planner or industry professional, Events Uncovered is an unmissable opportunity to meet face-to-face with leading suppliers and venue operators and seek inspiration for your next events.
To secure your free ticket to the exhibition or to purchase tickets to the speaker program and networking events, go to eventsuncovered.com.au.