Head down to Verandah Bar, Sydney from 12pm for all the action!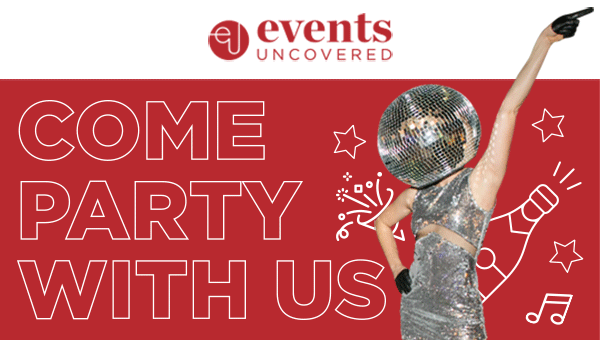 The countdown is over: Events Uncovered is today!
Event planners, conference organisers, EAs, and PAs are invited to stop by Events Uncovered today, 2 July, to explore the latest suppliers and venues in the events industry.
Taking place at Verandah Bar in Sydney's CBD, the Events Uncovered expo is open from 12pm until 6pm and is FREE to attend. You can register here, or simply register when you arrive.
The first 500 people through the door will receive our brand new tote bags, designed exclusively for the show by Merchgirls.
Whether you're popping in for an hour or staying for the day, there's so much to explore at Events Uncovered! Here's everything you need to know: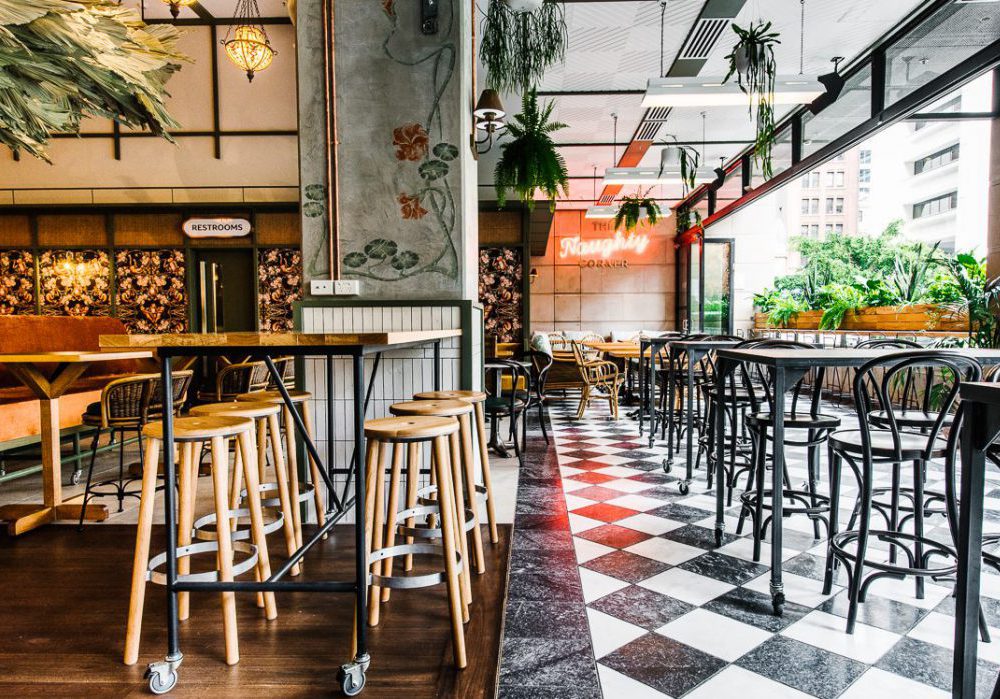 Exhibitors
Our boutique trade show is designed to give event planners an opportunity to meet with a diverse range of exhibitors, and make face-to-face connections with them in a fun, relaxed setting.
Here's the list of suppliers and venues that will be on the show floor today:
– Be Challenged
– Bel & Brio
– Bopp & Tone
– Cafe del Mar
– Captain Cook Cruises
– Eventbrite
– Hacienda
– Hard Rock Cafe
– Joi
– Merlin
– Musicland
– Mr W Photography
– OzHarvest
– Party Higher
– Rentertainment
– Sweet&Chilli
– SMC Conference & Function Centre
– Sprintr by AV1
– Social Playground
– Solar Buddy
– Tilly & Wills Hotels
– The Butler
– Urban Winery Sydney
– Verandah Bar & Restaurant
– Villiage Roadshow Theme Parks
Prizes to win
To give you even more reason to stop by the show, each exhibitor has an enticing prize to give away!
Stop by Merlin Events stand for a chance to win a Madame Tussauds private dinner for four, visit Captain Cook Cruises for a chance to win a High Tea at Sea, head to SolarBuddy to win two solar lights that can be donated to children living in remote communities, or head to Urban Winery to win two tickets to a wine blending session.
There's also a chance to win a $200 gift card to Café del Mar, an overnight stay at Sea World Resort, two for one Sprintr by AV1 kiosks, a Cocktail Porter DIY Cocktail Box and a $100 voucher to Hard Rock Café.
You've gotta be in it to win it!
Speaker program
Running alongside the expo is the Spice Temple of Knowledge, where expert speakers and industry leaders will gather to share their insights and ideas with attendees.
There are still some tickets available to purchase here, and use our code S50OFF to get 50% off any remaining sessions!
Time
Topic
12:15pm – 12:45pm
Directions for driving success – Tips for navigating changes and challenges with the original Australian voice of 'Siri'
Speaker:
Karen Jacobsen (The GPS Girl)
1:00pm – 1:30pm
The attendee experience – How to create bespoke experiences for the 21st century delegate
Speakers:
Chad Davis (Musicland)
Adam Harriden (INVNT)
Michelle Sargent (CWT Meetings & Events)
Caroline Hutchison (Backdrops Fantastic Australia)
1:45pm – 2:15pm
Event technology – Practical tips for getting the most out of the latest event tech
Speakers:
Toni McAllister (Sprintr by AV1)
Tim Chapman (Encore)
Graeme Caplen (Entegy)
2:30pm – 3:00pm
Young leader Q&A – Insights into the event industry from a young leader
Speaker:
Georgie Chapman-Burgess (Exhibition and Trade Fairs)
3:15pm – 3:45pm
Measuring success – How to measure the overall success of an event and what to do when things go wrong
Speakers:
Laura Sage (Event Planet)
Paula Nolan (CBA)
4:00pm – 4:30pm
Social media – How to enhance your event and increase attendee engagement through social media
Speaker:
Mireille Ryan (Social Media Marketing Institute)

4:45pm – 5:15pm
Food and beverage masterclass – Putting the 'spirit' into events through food and beverage
 (includes interactive cocktail tasting/masterclass)
Speaker:
Tim Philips-Johansson (Sweet&Chilli)
Networking
If you've purchased tickets to our Networking Party, we'll see you there from 6pm!
For more information and to register your attendance to Events Uncovered, click here.