The program was developed to enhance the experience needed to form a successful career in the events industry.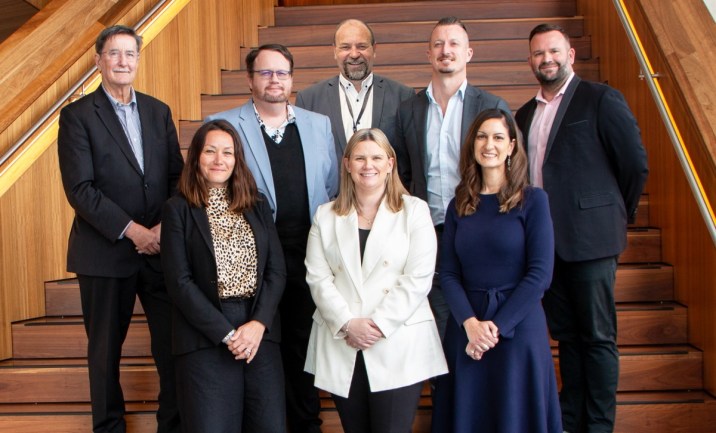 The graduates with ICC CEO Geoff Donaghy (left) and HR Director Luke Fleming (right)
International Convention Centre Sydney (ICC Sydney) has produced its first graduates of a high performance program aimed at elevating its operations and people development pathways.
The inaugural 12-month High Performance Program featured an intensive series of leadership workshops covering convention centre business management, self-discovery, as well as completion of the Australian Institute of Management's Mini Master of Business Administration.
ICC Sydney's CEO, Geoff Donaghy, praised the venue team members' commitment to innovation and professional development.
"Our investment in upskilling and professional development coupled with our people's ingenuity ensures that ICC Sydney remains at the fore of event management and technical delivery," he said.
"We are incredibly proud to have established a culture that encourages our team of professionals to participate in developing impactful innovations, such as the event planning tool and the leadership pathway strategy, that will help underpin the success we deliver for our clients today and into the future.
The six-member cohort from across the company included Adrian Slingsby, Andrew Durbridge, Dana Fish, Erin Rugg, Jack Crozier and Sandra Rae.