Spice caught up with Cindy-Lee Bakos from MCI Australia who just oversaw the largest non-medical congress to ever be held in Victoria.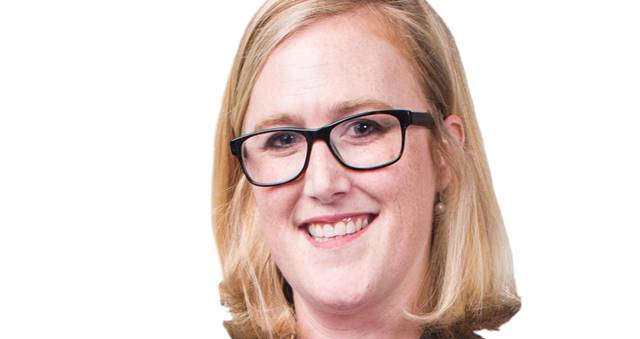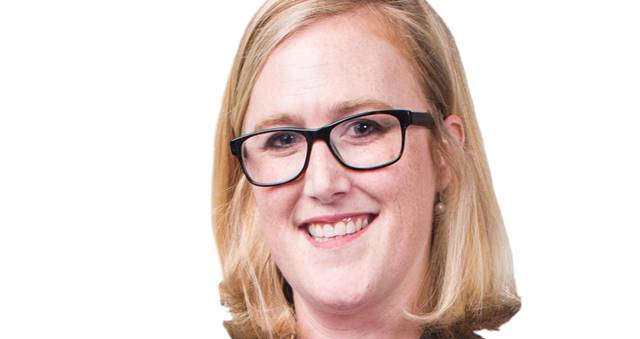 Spice caught up with Cindy-Lee Bakos from MCI Australia who just oversaw the largest non-medical congress to ever be held in Victoria.
The ITS Enhancing Liveable Cities and Communities, the 23rd World Congress on Intelligent Transport Systems (ITS) attracted 11,500 delegates from over 70 countries to Melbourne earlier this month. These delegate numbers make it the largest congress that MCI Australia has ever staged in Australia and the largest non-medical congress ever held in Victoria.
Read on for a behind-the-scenes account of what went on:
1. How did MCI come to be involved in the event?
As a Conference Organising Partner of the Melbourne Convention Bureau, MCI Australia was involved in supporting ITS Australia in preparing the bid budget to bring the ITS World Congress to Melbourne in 2016. MCI Australia already had a strong working relationship with ITS Australia having successfully delivered their inaugural Australian ITS Summit in Melbourne in 2009.
2. What was the process? How long did it take to come together?
Following the successful bid, ITS Australia invited PCOs to submit a tender for conference organising services for the ITS World Congress 2016. From the initial call for expressions through to the final tender responses and interviews was a period of six months.
MCI Australia was appointed as the successful PCO partner in October 2013. MCI's experience of large global events, innovations in international delegate boosting and strong history of sponsorship procurement were key contributors to the decision making process.
3. What aspects of the event did MCI handle?
MCI was involved in the end-to-end strategic, operational and revenue generating activities of the world congress. Primary activities included:
– Sponsorship and exhibition sales and management
– Marketing and communications, including in-house design and delegate boosting activities
– Registration and accommodation handling
– Creative services special events production
– Speaker and paper management
– Venue booking and liaison
– Financial management and reporting
– Comprehensive risk assessment and review
– On-site logistics and event delivery
4. How did you come up with the execution?
Prior to its official appointment, MCI Australia had already attended two previous ITS World Congresses (Vienna in 2012 and Tokyo in 2013) to gather intelligence on the ITS community by meeting with delegates, sponsors and exhibitors to develop a comprehensive understanding of the industry in general and the event more specifically. Additionally the MCI Brussels team was already working with ERTICO-ITS Europe on the regional ITS congress in Helsinki in 2014 and the ITS World Congress in Bordeaux in 2015 and the sharing of this knowledge, experience and business relationships between the two offices proved invaluable to gaining an excellent foundation of understanding before the work even began in earnest in late 2013.
To kick start the Melbourne planning late in 2013, MCI Australia conducted two professionally-facilitated Event Design© workshops involving key stakeholders, such as committee members, past and potential sponsors, first time attendees and repeat delegates. Through a series of guided questions, exercises and discussions we ensured that all parties had a clear and unified vision from the outset with a blue-print of KPIs and expectations. These Event Design© documents were reviewed annually after each ITS World Congress to make any revisions to elements of the event in line with each of our experiences at the preceding world congresses.
5. What were the biggest challenges?
As Australia is perceived as a long haul destination, our biggest challenge was ensuring that we were able to attract enough industry support – not only through international delegate attendance, but also by filling the nearly 20,000sqm exhibition space at the Melbourne Exhibition Centre. MCI Australia developed a comprehensive marketing strategy that offered tactics for securing exhibition sales, as well as regional micro campaigns for attracting delegates from key countries. These included key promotional activities including an Ambassador Program, MCI's Delegate Boosting Sales hubs and a newly developed Marketing Multiplier Program initiated for the first time by MCI Australia for the ITS World Congress.
To increase the reach and engagement with the ITS community we used the Marketing Multiplier Program. Through this we leveraged the networks of our partners and invited them to promote their participation to their network using their own social media accounts, internal and external newsletters and website. Additionally we designed a media kit for our partners and exhibitors and designed a posting schedule. Response from the partners and exhibitors was exceptional and the social media presence of ITS World congress was manifold. Twitter ended with 4,000 followers and Facebook with around 350. This enabled us to increase our reach and participation before and during the conference. The overall reach was over a 100,000 people through social media alone.
6. And greatest triumphs of the event?
We initially had hoped that we could attract 7,000 attendees to the ITS World Congress in Melbourne. Through the outstanding collaboration between MCI, ITS Australia and the regional co-hosts ERTICO-ITS Europe, ITS America and ITS Asia Pacific we were able to smash this target by attracting just shy of 11,500 attendees from industry, government, as well as the community engagement through the public, schools and universities programs. Feedback is still pouring in from delegates and key stakeholders alike that this has been by far the best world congress to date held in a world class location at the MCEC.
7. What did you learn from this experience?
Delivery of an event of this scale and complexity cannot be done without the strong support of a dedicated and committed team. The ITS World Congress 2016 team was made up of many specialist area experts within MCI, supported and guided by a collaborative, driven and engaged client, ITS Australia. We trusted each other to deliver what was needed in each area of responsibility, but also were prepared to challenge each other along the way to push us into delivering the best event that we could. It was a truly unique, once-in-a-career experience for me personally and it was with a great sense of pride to have shared it with the 40 strong MCI team on-site that have all lived and breathed this event in one way or the other in the 5 years we have been working on it.
8. What advice would you give other planners tasked with such a large event?
Break it all down into manageable chunks and look within your organisation for the right people to bring to life those areas. Ensure that you have a clear strategy in place with measurable objectives against each, and keep coming back to review and change direction if need be. But above all, keep a tight control over budgets – approach the event like you were the CEO of a small business. Be sure that you don't overcommit to unnecessary expenses; keep agile with your costs until you are sure you have the necessary revenue to support what you would like to do!