Hyatt Regency Sydney this week unveiled a creative new event concept that will allow function guests to interact and engage with the hotel's hospitality team and fellow event attendees like never before.
Ideal for networking events between 100 and 300 people, the dinner experience saw each guest allocated a responsibility to select salads, sides, meat, breads, desserts and beverages on behalf of their table of eight.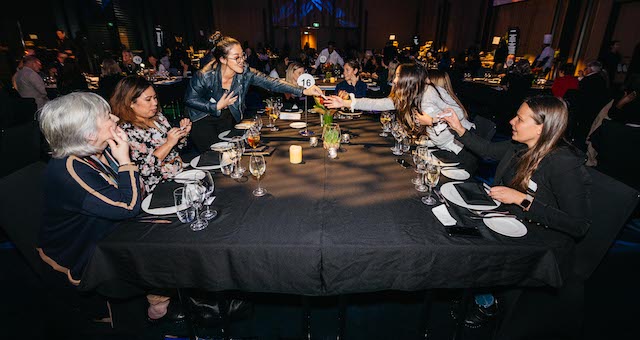 Executive Chef Sven J. Ullrich saying he was excited to launch this 'first' for the Sydney event market.
"We strive to be bold, unique and stand out from the rest at Hyatt Regency Sydney," Sven said.
"This concept breaks down the perception that all event menus are standard – as it puts the decision-making into the hands of our guests in real time, allowing them to choose what they'd like to eat and drink whilst attending a function at the hotel.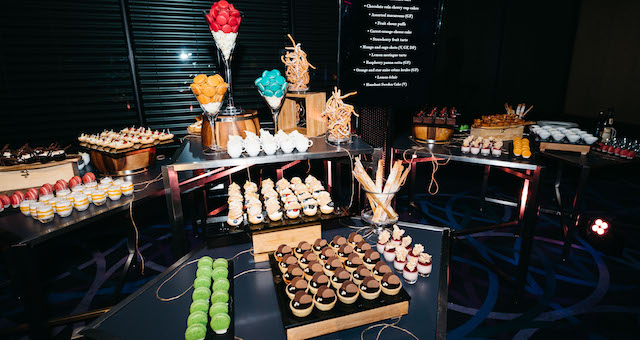 "From water with different flavour infusions and an extensive drinks selection – to an assortment of freshly baked breads, pastries and chocolates – to the hot carvery and side stations – I can guarantee guests will be spoilt for choice and have a lot of fun during the selection process!" Sven said.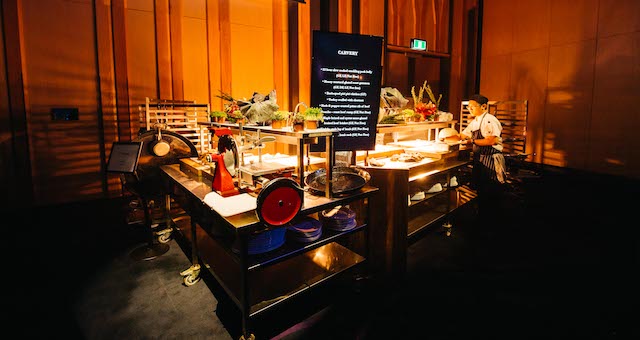 The hotel successfully launched the concept to industry last week in Sydney, thanking them for their ongoing support of the hotel and showcasing the new event offering to key decision makers.