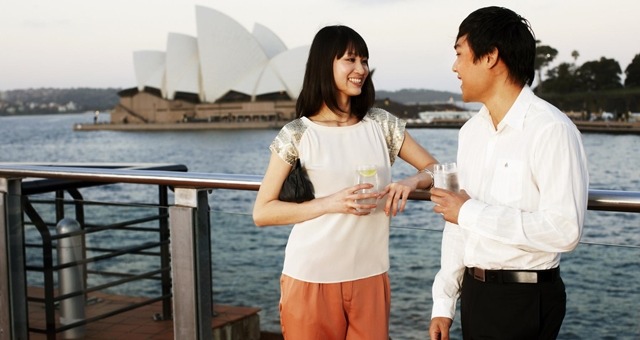 Move over New Zealand because China has officially overtaken our neighbours across the ditch to become Australia's largest inbound visitor market for the first time.
According to recent data released by the Australian Bureau of Statistics, 1.39 million Chinese travellers visited Australia in the year ending February 2018, amounting to an increase of 13.2 per cent.
In comparison, only 1.36 million New Zealand visitors made it over to Australia during the same period.
Minister for Trade, Tourism and Investment Steven Ciobo said in a statement that China has been Australia's most valuable inbound tourism market since 2011, with visitors spending a record $10.4 billion in the year ending December 2017.
"This growth is set to continue with China's increased prosperity forecast to fuel another trebling of numbers over the next decade to 3.9 million by 2026-27."
"The Turnbull Coalition Government has strengthened Australia's economic, social and cultural ties with China so it comes as no surprise that China's rise to the number-one spot coincided with the recently completed China-Australia Year of Tourism."
"The Year of Tourism marked the close relationship between our two countries, promoting opportunities to increase two-way travel and celebrating the importance of the China market for Australia's tourism industry," he said.
The 2017 China-Australia Year of Tourism, a landmark open capacity aviation agreement with China and significant visa reform, has contributed to this incredible growth.
Just last week 2,600 delegates from AIA Hong Kong touched down in Melbourne to take part in a four-day incentive touring program (10-13 April 2018) visiting iconic sites across regional vistoria.